Almost unbelievable, Better.com now has more similar issues with layoffs to contend with. We've reported on the company and its toxic co-founder and CEO, Vishal Garg, several times, and the struggles the mortgage lender has had. Now, it seems the business is trying to hang on by a thread in a last-ditch effort to keep the startup afloat. 
The company appears to be in its death throes. TechCrunch reports obtaining an email that was sent out yesterday to all remaining employees "level 10 and below" with an option to take a "voluntary separation" package. The copy is below, but outlines an offer of 60 days of severance pay and health coverage to "anyone who wants it." 
It's starting to get old. Come on, Better, there must be a better way. Admit defeat and let's move on. Here's the email: 
Team,
As many of you know, the uncertain mortgage market conditions of the last couple of weeks have created an exceedingly challenging operating environment for many companies in our industry. This is requiring many of them to make difficult decisions in order to sustain their businesses. Despite ongoing efforts to streamline our operations and ensure a strong path forward for the company, Better is no exception. 
For that reason, we are announcing a voluntary separation program to many US-based Better employees in Corporate and PDE who are Level 10 and below. The offer is for 60 working days of severance pay and health insurance coverage for those who leave the company. At some point later today, eligible employees will receive an email and a separation agreement offer with the terms that apply to them individually. Employees who are eligible and wish to accept the agreement can sign it using Workday. 
Employees who are under 40 years old will have up to seven days from receipt of the agreement to accept the offer. The last day at Better for those who accept the offer will be Friday, April 15th. They will also receive their final payment on this date. 

Employees who are 40 years old and above will have up to 21 days to accept the offer. Those who sign the separation agreement on a Wednesday or earlier will have a last day at Better on Friday of that week, with final payment on that date. Those who sign the agreement on a Thursday or Friday will have a last day at Better on Friday of the following week, with final payment on that date.

Access to the Better system will be turned off shortly after signing the agreement, in accordance with financial, legal and security best practices and regulations for our industry. Departing employees should ensure their personal email and mailing address are updated in Workday.
As always, adherence to our Code of Conduct and Employee Handbook will be enforced throughout this process.
While this voluntary separation exercise is difficult, we remain confident in the strong path ahead for Better. Given the headwinds facing our industry, collaboration and innovation – the hallmarks on which Better built its success – will be more essential than ever. For that reason, we look forward to returning to in-office mode in the coming weeks, with re-examined RTO policies.
Better has a tremendous future ahead, built on the ethos that made us so successful in the first place. That includes a culture that rewards high performance and excellent customer service. I look forward to sharing more information on that in the weeks ahead. 
Thank you for everything you do to serve our customers and support this business. We remain resolute in our commitment to making homeownership simpler, faster and more accessible for all Americans.
---
After Garg's ill-fated Zoom call that went viral, firing over 900 employees just before Christmas in December 2021, and then his subsequent defamatory remarks about those employees "stealing" from the company by being unproductive and lying about the hours they actually worked, Garg took a one-month hiatus.
While he was gone, several key management staff resigned. Upon his return, though they put a different face handling things to the public, the company announced another massive layoff of over 3,000 employees on March 8th, 2022. Again, Better.com handled the situation poorly, making headlines.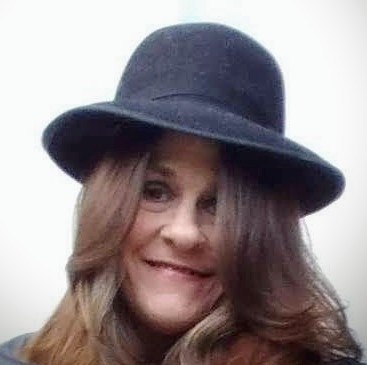 Rochelle Harris is a passionate writer originally from Phoenix, AZ. who credits her success to integrity and determination. She has a great sense of humor, loves music and her family, and writes fiction and poetry in her spare time. She is excited about the New York experience and lifestyle! Follow Rochelle on Twitter at @LinguisticAnRky or get in touch at [email protected]