NYC has a ton of museums for all sorts of things. They have a ton of art museums and galleries, a museum of natural history, and several memorial museums for communities and histories people don't often acknowledge. However, NYC also has many museums with unexpected, but fascinating, subject matters. These museums might be off the beaten path, but they educate the general public on important matters, while also providing guests of all ages with fun activities to participate in. So here's an ode to those museums that are eccentric, eclectic, and evocative in all the right ways. You won't want to miss these amazing attractions.
Off-Beat Manhattan Museums
Museum of Sex
View this post on Instagram
Dedicated to the history of human sexuality, this unique museum is a lot more serious than their subway ads would have you think. Sure they include fun attractions like Super Funland, an erotic carnival with four floors of attractions by different artists, but they also have some extremely educational exhibitions that teach the public how the act and perception of sex has evolved throughout history. This museum shows all, even the darker, more violent, sides of sexual histories, and empowers visitors to reclaim their bodily autonomy in a safe, confident way. This museum is fun, but it will also challenge you to view human sexuality in ways you never thought possible. You must be at least 18 years old to enter.
Museum of Ice Cream
View this post on Instagram
Dedicated to the frozen treats everyone loves, the Museum of Ice Cream is a great place for families to spend a couple of hours learning and indulging in a variety of flavors. The museum offers unlimited ice cream over three stories of fun, and educates people on the history and science of ice cream while offering guests the chance to play in massive interactive exhibits, including an indoor slide, a pool of sprinkles, and multiple rooms where dance parties and games can occur. This place is also available for private events, and holds special events several times throughout the year that celebrate everything ice cream. For parents or private events, there's even a bar where guests can buy boozy milkshakes.
Spyscape
View this post on Instagram
This interactive museum is great for kids and the young at heart who love James Bond, super heroes, and detectives. They have several permanent exhibitions, but they also rotate exhibits, and have recently had a DC superhero exhibit, mostly focusing on the world's greatest detective, Batman. One of the highest rated experiences on TripAdvisor, Google Reviews, and Yelp, everyone who visits here loves this place, and for good reason. There's a ton of cool spy stuff to see, they have interactive games and puzzles, and their dedicated guides can lead you through all of it. They even have special discounts for school groups, and have hired former spies to detail their real life experiences in the field. This museum is truly a one of a kind experience that anyone can enjoy.
Museum of the Dog
View this post on Instagram
This museum run by the American Kennel Club is all about the furry friends we know and love. From the history of dogs, to the works of art that they have inspired. This museum is celebrating forty years of success, and has special exhibitions in honor of this achievement. One of the coolest parts of this museum is the interactive exhibit, "Story of the Breeder" which lets people learn about renowned dog breeders that are still in business to this day. Perhaps you'll reach out to one of these breeders, and get a new member of your family. For those who prefer to adopt, the museum has resources and literature for that as well. Even if you don't want a dog, you'll still enjoy everything the museum has to offer.
Morris-Jumel Mansion
View this post on Instagram
This museum resides in Manhattan's oldest house, and details its role in the American Revolution and the country's founding. Many founding fathers have made their mark here, from George Washington, who used to home as a military headquarters, to Aaron Burr, who got married to the woman who owned the home only to get divorced and die a few years later. The history portion of this house is cool, but the ghost tours are what make this place especially unique. This house is one of the most haunted in America, and the museum is very proud of the, leading candlelight ghost tours in the hopes of seeing Aaron Burr, Eliza Jumel, and even a Hessian Soldier who allegedly died in the house during the Revolution. Historical and spooky, this place definitely warrants a visit.
Off-Beat Brooklyn Museums
Harbor Defense Museum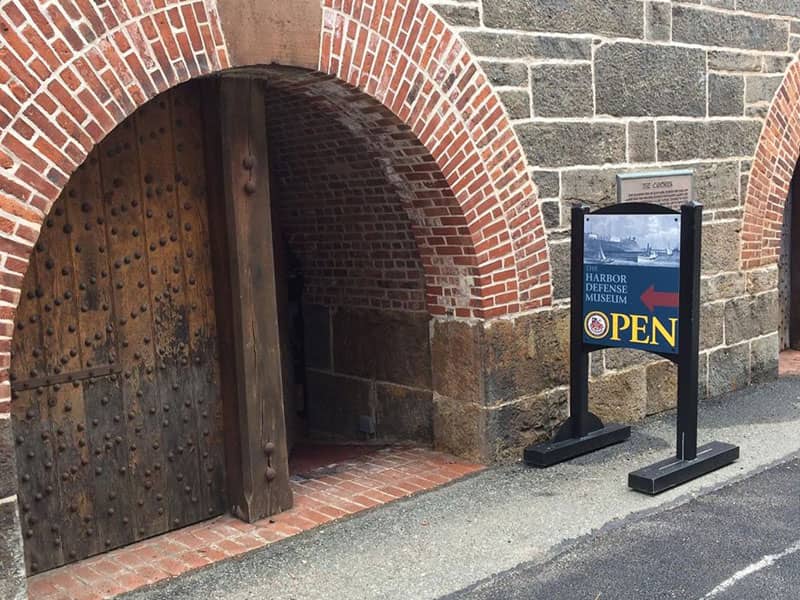 Our first Brooklyn museum, this place is part of Fort Hamilton, and is the only museum in NYC that's sponsored by the Department of Defense. This museum details the history of both Fort Hamilton, and the history of NYC's coastal defense systems all the way from the first colonies that set foot here. The museum features uniforms, diagrams, films, and even old weaponry, all of which can be explained by one of the museum's enthusiastic tour guides. Schools get a special discount when visiting here, but anyone who is interested in military history will get a kick out of this place, especially since you can explore the rest of the fort after you've gone through the museum.
The City Reliquary

This unique museum has collections of items and histories from every borough in the city. From the Bronx to Staten Island, this place has a little bit of everything, and that's because this non-profit also engages in civic advocacy, celebrating and uplifting cultural events that take place in the city. Through rotating exhibitions, this museum educates people about NYC history that many have long forgotten. The permanent collection of memorabilia here is unlike anywhere else in the city, and they're always open to new, rare finds from the general public, as long as the donations are authentic, of course.
Coney Island Museum
View this post on Instagram
This museum was founded by the same woman who founded the Mermaid Parade, so you know this museum is going to be fun. Detailing the history of Coney Island, this establishment was opened in 1983, and features photographs, memorabilia, and even films detailing the story of the island that isn't actually an island. They also have a ton of older carnival attractions from Coney Island's early days, including an old photo booth, and flyers for sideshows that would, thankfully, never be produced today. The museum is a fascinating look at a unique part of NYC, and it's definitely worth a visit if you're visiting the boardwalk.
Waterfront Museum
View this post on Instagram
Located in the waters of Red Hook, this museum is inside a barge from 1914, and is dedicated to preserving NYC's maritime history while also giving artists and performers a space to showcase their craft. This unique place gives tours of the little barge, which has gone on many adventures in its heyday. The performances here are easily the best part of the museum, and include pirate shows, a barge circus, live music, and much more. The museum is free on Thursday from 4pm to 8pm and Saturdays from 1pm to 5pm.
Off-Beat Queens Museums
Museum of the Moving Image
View this post on Instagram
Dedicated to all things related to film, this small museum resides within Kaufman Studios in Astoria. The museum has some rotating exhibits along with permanent installations. Some of their most popular exhibits include the Jim Henson exhibit, detailing the career of the amazing puppet master, and the Dark Crystal exhibit, which showcases some spectacular sets and costumes from the movie and Netflix series. The museum also has several screening rooms and older arcade games, which act as a throwback to simpler, movie going times. For those who want to learn more about film editing, they even have interactive exhibits that give you a taste of what it's like to be an animator, voice actor, or sports announcer. It's truly an experience you can't find anywhere else.
Queens County Farm Museum

This interactive, outdoor museum is the oldest continuing farm in NYC, and has a ton of things to see, learn, and do. Dedicated to teaching NYC about agriculture, this farm and museum gives guests a taste of how their food is made, as well as showing them what life was like before the US was even considered a nation. They have summer programs for kids who are interested in agricultural sciences, and they have hayrides and corn mazes in autumn for some rural fun in the big apple. For over 300 year, this land has been cultivated and provided the city with fresh produce. Now it's also an educational experience, teaching people to appreciate where their food comes from.
The Noguchi Museum
View this post on Instagram
One of the best museums to pop-up in LIC, this space is dedicated to sculptures and architecture. From pieces of art that can fit in the palm of your hand, to larger pieces that can only exist outside, this museum has some truly unique pieces, and their collection grows every year. Founded by Isamu Noguchi, one of the premier sculptors of the 20th century, this museum houses many of his works, but also reserves space for other masters and emerging artists. This space is dynamic and calming, challenging guests to view life from different points of view. This collection is one of the most extensive in the city, and is a must see for those visiting Queens.
Off-Beat Bronx Museums
Bronx Documentary Center
View this post on Instagram
This museum is dedicated to the art of documentary filmmaking. However, the center is mostly involved with lesser known documentaries about subjects and places that are often looked over by American filmmakers and audiences. Shown through collections of film and photography, this museum has 60 exhibitions at a time, and schedules film screenings, lectures, and school trips to further educate and enact societal change. This place offers photography and journalism classes for youth, and even has summer programs that are wildly popular amongst Bronx residences. If you're interested in Social Justice, this museum is a must see.
City Island Nautical Museum

Another museum celebrating the waterfront history of NYC, the City Island Nautical Museum is fun for the whole family. With tight connections to yacht clubs, boatyards, and oyster vessels, guests can experience a wide array of oceanic adventures and learn what it takes to be a real sailor. This museum features everything one could want from a boat museum, including a history of how boats were built, and how the boat building industry helped shape NYC. The museum also features a history of City Island, and sponsors walking tours of some of the village's most famous locations. This is a great way to spend a summer or autumn day, as you can learn just as much outside as you can from the museum itself. The educational programs here are truly top notch.
Off-Beat Museums of Staten Island
Historic Richmond Town
View this post on Instagram
This museum is much more than just some building. It's an entire village of some of the oldest homes and structures in NYC, many of which have been transported to Staten Island from other boroughs. The historic homes here are filled with actors and educators, who aim to give visitors an authentic experience from the time periods of each home. They provide walking tours to families and school trips, and they have a collection of colonial era items and clothes that can't be found anywhere else in the city. This historic village is, indeed, impressive, as are their restoration efforts for their older buildings. There is no other place like this in NYC. It's definitely worth the trip if you find yourself in Staten Island.
---
NYC has a ton of museums, and each of them hold something special. However, even small, more unique museums deserve just as much love and attention as the Met or MoMA. These specific museums educate the public on things that are of great social importance, historical, and just plain fun. In a world where museums are often written off as boring, it's important to remember these unsung heroes of the NYC museum landscape. They are a blast to visit, you'll learn a lot from them, and you'll be supporting vital education efforts for years to come.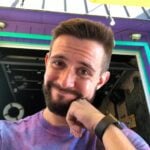 Russell is a writer and comic based in New York City. His plays have been featured at Penn State's Cultural Conversation's Festival, The NYC Thespis Festival, and Imaginarium's Inaugural Theater Festival. Follow him on TikTok and Instagram @pooleparty528