Mayor Eric Adams recently announced a new citywide policy that will allow city workers and law enforcement officials to involuntarily hospitalize people with mental illness, the bulk of whom are homeless. Officials will be able to hospitalize individuals against their will even if they aren't an immediate danger to themselves or others.
Why the Plan is Controversial
There are a few main criticisms of Mayor Adams' plan. First, critics describe the policy as a human rights violation that enables law enforcement to arrest and forcibly detain individuals with mental illness, even if they aren't an active danger to those around them.
Rising crime and safety concerns are major factors behind Mayor Adams' decision.
Adams, for his part, responded to his critics by framing the new policy as the most compassionate and humane way of helping people who have chronic mental illness conditions and challenges with substance abuse.
"As a city, we have a moral obligation to support our fellow New Yorkers and stop the decades-long practice of turning a blind eye towards those suffering from severe mental illness, especially those who pose a risk of harm to themselves," Mayor Adams said at a press conference.
Critics also argue that Adams is putting too much money and emphasis on enforcement instead of addressing the root causes of chronic homelessness among people with mental illness. Adams once again disputed this notion.
"If you cannot take care of your basic needs and you are a danger to yourself- that is the small group that we are talking about," Adams said in a radio interview. "You will be taken to the hospital where a mental health professional would make the determination on what the next steps."
There's also the issue of transparency. Adams said that his administration may not be able to report how involuntarily hospitalized patients are treated due to HIPAA laws and other patient privacy laws. However, activists say that the only way the government can execute the program ethically is through complete transparency.
"We want to know the length of stay, I want to know whether they're admitted, whether they're not admitted, whether they're medicated, not medicated, whether they're connected with services, what services, for how long, whether the city is finding housing for them," NYCLU Executive Director Donna Lieberman said in an interview with a local news station.
Are There Enough Hospital Beds?
In the same interview, Lieberman showed concern regarding the new policy's impact on New York's hospital system. She argued that there aren't enough hospital beds to meet the demand.
"It's like potentially blowing up the whole barn because the mayor is proposing, by his own words, to sweep thousands of people off the streets into the already overburdened hospital system," Lieberman said. "That means that people who want to go to the hospital for care won't have any place to go."
Right now, it's unclear what the Adams Administration plans to do regarding a shortage of psychiatric hospital beds. DailyMail reported that Adams has an agreement with an undisclosed number of private hospitals to provide psychiatric beds and that Kenneth Raske, president of the Greater New York Hospital Association, supports the mayor's plan. However, Raske admitted that the new policy would be hard to implement and that there would need to be an expansion of psychiatric beds in the city.
Is Mayor Adams' New Policy a Blast From the Past?
Critics argue that Mayor Adams' new plan is reminiscent of former Mayor Rudy Giuliani's homeless policies that heavily emphasized enforcement over treating the root causes. Giuliani emphasized involuntary psychiatric commitment for the mentally ill during his tenure, according to The New York Times. However, he took enforcement further than that by threatening arrest for any homeless individuals who refused housing or shelter.
Critics of Giuliani's homeless policies argue that his initiatives didn't address the root causes of homelessness or provide long-term solutions. Meanwhile, proponents of his policies argue that he made the city much safer by removing dangerous individuals from the streets.
New York City's crime rate declined considerably during Giuliani's tenure from 1994 to 2001. Crime incidents in New York fell 41% from 1994 to 2002, the year after Giuliani left office. However, crime nationally fell 36% during that time, so there may not be enough evidence to prove whether or not his "tough on crime" policies made the city safer.
Mayor Adams' policy has a legal hurdle to jump before officials can implement it. About a week after the announcement of his new policy, homeless advocates filed a lawsuit arguing that the involuntarily committing mentally ill New Yorkers who don't pose a risk to others violates their constitutional rights.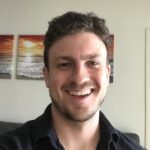 Tyler graduated from Virginia Commonwealth University in 2017 with a Bachelor's degree in Urban and Regional Studies. Currently based in Los Angeles, he works as a freelance content writer and copywriter for companies in real estate, property management, and similar industries. Tyler's main professional passion is writing about critical issues affecting big and small cities alike, including housing affordability, homelessness, inequality, and transportation. When he isn't working, he usually plans his next road trip or explores new neighborhoods and hiking trails.