New ideas for first dates are emerging every single day. The classic coffee shop date is outdated and people are dying for something a bit more contemporary. Recently, the recommendation for a walk and talk first date has been brought about by many with high rates of success. There is something incredibly intimate yet perfectly detached about walking alongside a potential partner on your first date. You are not forced to sit across from each other and maintain eye contact for the duration of the date, it is an essentially free option with the choice to potentially further partake in other activities along the way, and the fresh air can foster an environment that may alleviate any anxieties you both are potentially feeling. The scenery can also give you something to talk about if the conversation comes to that. Below are some of our favorite walks around the city that can serve as a prospective first date spot. 
Best Outdoor NYC Date Spots
Brooklyn Bridge Park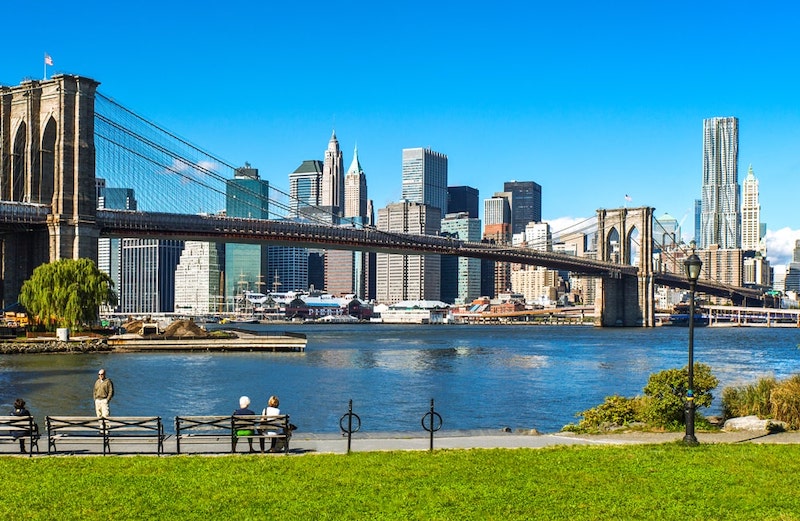 At the top of our list is Brooklyn Bridge Park, an enchanting and beautiful 85-acre plot of land that offers a waterfront park with rolling hills, breathtaking views, riverfront promenades, and lush gardens. In a city that lacks greenery, this park serves as a wonderful change in scenery. With little parking nearby, their website recommends taking public transport, biking, or walking here. The bus options are as follows: B25 Fulton Ferry Landing, B63 Loop Road on Pier 6, B61 Atlantic Ave. & Hicks St., B67 Jay St. & York St. If taking the train is easier for you: The A/C to High Street, F to York Street, 2/3 to Clark St., R to Court St., 2/3/4/5 to Borough Hall. Aside from walking along the water path you can play basketball, bike, bird watch, boulder, fish, kayaking, play ping pong, rollerskate, run, play soccer, volleyball, or pickleball. 
Central Park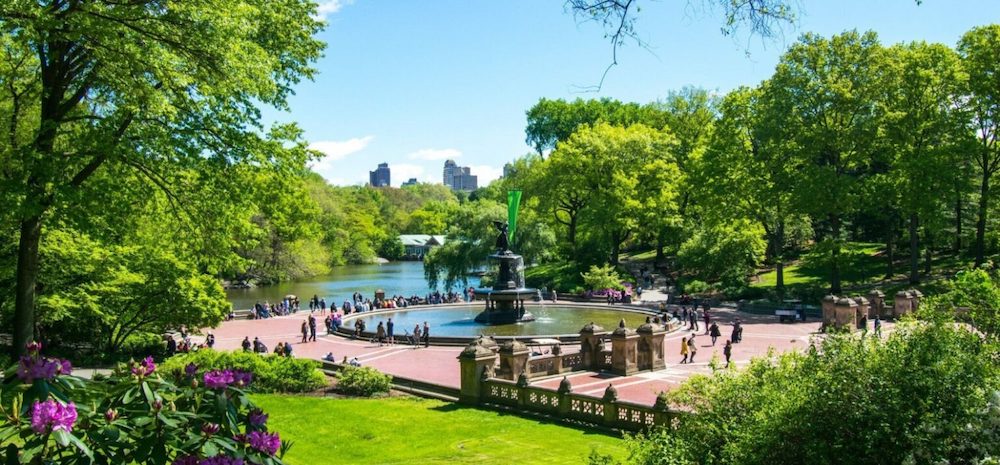 Central Park is not a hidden space by any means. Being one of the most popular parks in NYC, if not the most popular park, Central Park offers a wide space of land to venture around. The great thing is you can leave the park at any time and be within close distance to restaurants, bars, and cafes if you do decide to visit one with your date. Central Park spans 843-acres and welcomes around 42 million visitors a year. Going to Central Park will expose you to interesting wildlife sightings and alluring landscapes. Not only can you surround yourself with nature but you can get a look at stunning buildings like 101 Central Park West or Billionaire's Row. Central Park is easiest accessible by subway. The A/B/C/D/1 trains all stop at Columbus Circle which is at the southwest corner of the park. The B/C trains continue along Central Park West with stops at 72nd, 81st, 86th, 96th, 103rd, and 110th street. You can also take the M106, M96, M86, M79, M72, and M66 bus routes which travel east to west along the transverse roads. 
Hudson River Greenery
The last stop on our list is a nice spot that stretches from lower Manhattan up to Washington Heights. With a similar concept to Central Park where you can venture off the walk whenever and be surrounded by a plethora of other activities, a walk along Hudson River Greenery is an awesome first date idea. We recommend walking the protected pathway that is specifically designated for cyclists and pedestrians. You can also do the Cherry Walk which goes from 100th St. to 125th in Riverside Park. You and your date can take a brief detour beneath the George Washington Bridge where you can find the Little Red Lighthouse.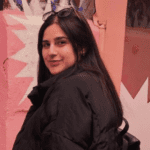 Carly is a freelance writer with interest in topics pertaining to lifestyle blogging, social justice, and anything to do with film/media. She graduated from the University of Wisconsin - Madison with a degree in English & Literary studies in hopes to write for a large music publication. When she is not writing, you can find her watching movies, cooking her famous Carbonara, and enjoying time outdoors.