New York City has a wide variety of living options, from townhomes to apartments, to lofts, to literal castles. Each neighborhood in the city is unique, with its own architectural history and demographics that shape how the neighborhood looks and will look. However, some neighborhoods almost seem to have miniature neighborhoods inside of them, with distinct architecture and cultures that seem almost out of place and isolated. The rest of the country, and the world, have communities like these too. Gated communities are private enclaves for people seeking safety, security, and privacy. But can gated communities exist in NYC? If they can, where are they?
What Is A Gated Community?
Let's define what a gated community is. First, and foremost, gated communities don't actually have to be surrounded by a gate. They simply need to be a residential community that has a controlled entrance for pedestrians and vehicles. So, by that definition, almost any building in the city can be considered a gated community as long as they have a doorman and a garage. In fact, this is the definition many people in the city go with when talking about gated communities. Hudson Yards was even called a gated community in a New York Times article from 2019.
However, this definition seems a bit broad. A better way to define a gated community is to see what residents want from them. Most people seeking a gated community want an increased sense of privacy, a ton of amenities, reliable and consistent maintenance, less travel for necessities, and a "wow" factor. Basically, many people who desire a gated community lifestyle enjoy the exclusivity of it, while also having their needs met. They also want to be surrounded by other people seeking exclusivity, even if they don't necessarily want to interact with those people.
Where Are The Gated Communities In NYC?
This might be a reason for calling multi-building complexes, like Hudson Yards, Stuyvesant Town, and Gramercy Square, gated communities. However, many single-building complexes check these boxes too, like The Brooklyn Grove and 575 4th Avenue.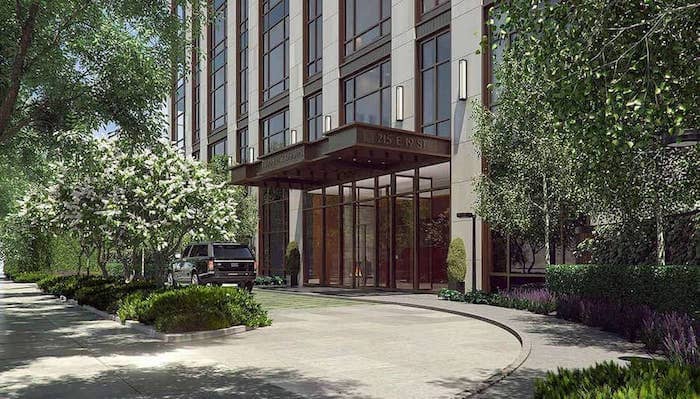 All of the buildings listed here are exclusive, luxury complexes with numerous amenities, doormen, and private parking. That said, most people wouldn't consider these buildings gated communities. Some might say it's because they're apartments but will tell you it's simply because they don't have a gate or wall keeping people out. It's easy to wander onto the Hudson Yards campus. Heck, they have sculptures there for public consumption. Many people would hardly call that exclusive.
That said, there are communities in NYC that are literally surrounded by a gate. Some are apartment complexes, like North Shore Towers in Queens. This is a three-tower complex that also has a country club and a large underground mall with a grocery store and restaurants. It doesn't really get more "gated community" than that.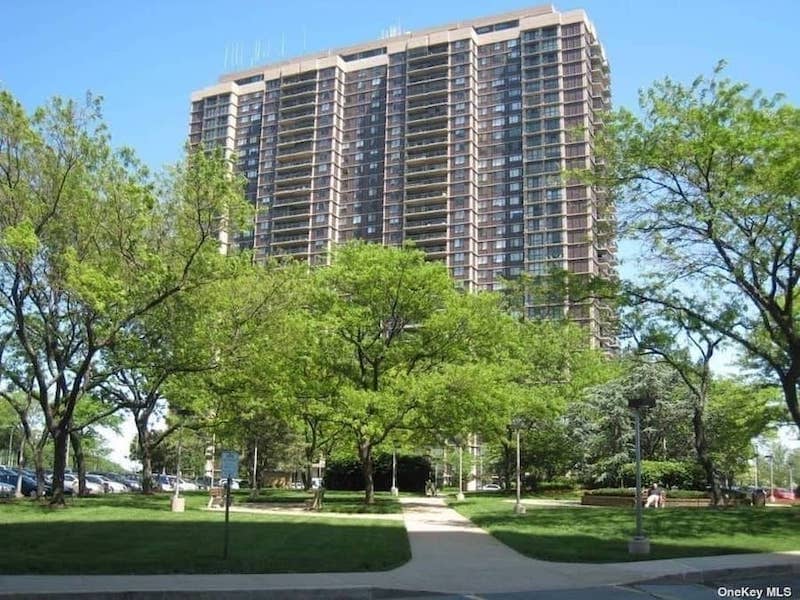 Other communities like Harbor Point at Shorehaven and Baybridge Condos are townhomes with security guards posted at the entrances. There are even gated communities that are mansions, like the homes at Sea Gate in Coney Island. Considering they have a real gate, a private beach, and mansions, no one questions whether this is a gated community.
So do you want to live in an NYC gated community? Depending on who you ask, your wish could have come true already. What are apartments, if not really tall, enclosed fences? That said, if you don't want to have a philosophical conversation about what is and isn't a fence, then perhaps you should just move to a community that actually has a gate around it. We've discussed many of the pros of gated communities, like increased safety, privacy, and amenities. What are some of the cons?
Cons of Living in A Gated Community
The number one problem on every gated community's pros and cons list is the added commute. For New York specifically, it can take well over an hour to get to Manhattan by car if you live in a literal-gate community. And "by car" is the only option since places like Harbor Point at Shorehaven and Baybridge Condos are nowhere near public transport options. The other big issue is the sheer amount of rules gated communities can have. The HOA's and the condo/co-op boards set very specific rules on renovations, subletting, and even pets, even going so far as to ban all three outright. Visitors and deliveries could also become issues due to complicated door systems and rules about announcing visitors.
Pricing For Gated Communities in NYC
Pricing is the most annoying issue, though. The amazing services and amenities don't come cheap, and owners are the ones who have to pay for them. People buying a home in a literal-gate community can usually expect to pay more than a person who's buying a similar apartment in a more traditional neighborhood. Just remember, that person buying said home in the said traditional neighborhood could also, very reasonably, say they live in a gated community with no gate. So if homes are better elsewhere, you can do more with them, and you can still say you live in a gated community, why wouldn't you just do that instead? The fact that Hudson Yards could become even more expensive because they put up a fence is mind-boggling.
So, very basically, any building in the city could count as a gated community, most people in literal-gate communities would argue that they're the only ones in a gated community, but you're usually getting the same amenities either way. Considering the definition of a gated community is murky at best, it's hard to see why some people covet them at all. Privacy is certainly a good aspect but also…you can just not leave your house as much if you want privacy. 
Instead of actual luxuries, many apartments in the city provide gateless, literal-gate communities seem to be attached to the idea of luxury. They enjoy the exclusivity of their home. They enjoy that only a select group of people can live in their space. So if that's what you're looking for in an NYC home, go for it. However, it's very likely that you can already brag about living in an NYC gated community.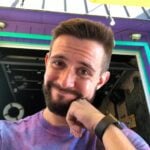 Russell is a writer and comic based in New York City. His plays have been featured at Penn State's Cultural Conversation's Festival, The NYC Thespis Festival, and Imaginarium's Inaugural Theater Festival. Follow him on TikTok and Instagram @pooleparty528