New York City has long been home to a thriving Latine population: 2020 census data shows that the city is home to approximately 2.49 million individuals who self-identify as Hispanic, a number that continues to grow each year. Mexican-Americans make up the third-largest group within this population, so it makes sense that New York is home to some of the most celebrated and authentic Mexican restaurants north of the Rio Grande. Below is a roundup of some of our favorites!
Mexican Restaurants NYC
1. Oxomoco
Patrons come to Oxomoco in Greenpoint for its hip aesthetic—a massive skylight, a cascade of hanging plants, and an ornamental bar—but it's Oxomoco's unique menu offerings that keep them coming back again and again. Dabbling in various regional cuisines from across Mexico, this Michelin-starred restaurant is perhaps best known for its tacos, which can be stuffed with everything from beet "chorizo" to soft-shell crab to lamb barbacoa. However, be sure not to overlook their other colorful offerings such as the trout aguachile and the shrimp ceviche tostada, all made in their signature wood-fired oven.
2. Cosme
Dinner at the upscale Cosme may require you to shell out a pretty penny, but the fare at this Flatiron favorite is well worth the cost. Established by internationally renowned chef Enrique Olvera, Cosme has been serving exquisite dishes such as octopus tostada, halibut Meztlapique, and duck carnitas to New York's upper crust since 2014. Be sure to dress your finest, or you may find yourself feeling out of place in the restaurant's impeccably-styled minimalist interior. 
3. Los Tacos No. 1
View this post on Instagram
At the opposite end of the spectrum—in terms of atmosphere, not deliciousness—is Los Tacos No. 1. This joint, which began as a single counter at Chelsea Market but now also maintains locations in NoHo, Tribeca, Times Square, and Grand Central Station, is known for its casual vibes and limited but expertly-executed menu. While their carne asada, pollo asado, and adobada are delicious in taco, tostada, or quesadilla form, the most unique shell-stuffer is definitely their nopal, or grilled cactus. Grab a delicious Mexican soda on your way out the door to fully round out your experience!
4. La Estancia de la Espiga
The pride and joy of Acapulco native Tomás Gonzalez, La Estancia de la Espiga in Corona offers authentic dishes from the Mexican state of Guerro. La Estancia evolved from a corner stand to a taco truck to a brick-and-mortar establishment and gained a loyal cadre of customers from locals in the area during process, many of which continue to roll in each day for the restaurant's celebrated barbacoa, churros, and tacos served on handmade tortillas. The barbacoa in particular tends to sell out quickly, so be sure to head in as soon as they open if you want to guarantee your portion of tender, sizzling goat meat.
5. Taqueria Tlaxcalli
Parkchester's Taqueria Tlaxcalli is known for its gluttonous portion sizes: Their burritos, which come drizzled with colorful sauces and stuffed with queso rice, nearly bulge at the seams (and will likely make you do the same). The Bronx is home to some of the best authentic Mexican food the city has to offer, and Taqueria Tlaxcalli—operated by Mauricio Gómez, a native of Mexico City—is no exception. Be sure not to miss their tacos dorados (deep-fried tacos), cemitas, or fried plantains, either. 
6. Jajaja Mexicana
View this post on Instagram
If you have a vegan or vegetarian friend coming into town, be sure to bring them to Jajaja Mexicana, which currently boasts outposts in the Lower East Side, the West Village, Hudson Yards, and Williamsburg. Their menu, which is entirely plant-based and entirely delicious, includes staples like the palm carnitas street tacos (which substitute jackfruit and heart of palm for the traditional pork) and a house-made vegan chorizo. Be sure to also try their flamboyantly-decorated cocktails—the Popcorn y Pasión and Matcha y Coconut are especially fun, and the latter can even be made as a non-alcoholic mocktail. 
7. Ruta Oaxaca
With its snazzy interior and hot pink awning, Astoria's Ruta Oaxaca may take a playful approach to its dining experience, but its authentic Oaxacan fare is no-nonsense delicious. The restaurant is especially known for its drinks (their 2-for-1 brunch cocktail deal is unbeatable) and for slathering its dishes in delicious mole. Be sure to sample their shrimp costeños, which are served in half a sliced pineapple, as well as their chicken buñuelos. Unlike some of the more posh Manhattan eateries, serving sizes here are generous and you are sure to leave satisfied. 
8. Taco Mix
View this post on Instagram
A Harlem staple since 1991, Taco Mix now also has branches in Greenwood and the Lower East Side. Each location offers tortas, cemitas, taquitos, and more, but the must-have menu item is Taco Mix's signature al pastor pork taco. The pork is seasoned, cooked on a spit, and then sliced off in salty, perfectly tender ribbons that burst with such incredible flavor that the $4 price point feels like an unbelievable steal. If you're feeling particularly adventurous, you can also sample some of the other traditional meat options such as oreja (pig ear), buche (pork stomach), and barbacoa de chivo (braised goat). 
9. Casa P
ú

blica

At Williamsburg's Casa Pública, you can enjoy a fusion of Mexican home cooking and market-style dining while surrounded by the establishment's gorgeous Art Deco-inspired architecture. While Casa Pública's suadero tacos and enchiladas suizas are particularly delicious, this restaurant is known for its elaborate and delicious cocktails as much as its food. During the summer months, we especially recommend trying one of their delicious frozen margaritas—which come in seven different flavors, including prickly pear, pineapple chipotle, and cucumber jalapeño.
10. La Morada
A family-owned Oaxacan joint in Mott Haven, La Morada is a hotspot for both excellent mole—their menu offers no less than seven different varieties—as well as community activism. In response to the threats faced by the undocumented immigrants in her neighborhood as well as the shadow of encroaching gentrification in the Bronx, owner Natalia Mendez has used her charming one-room dining area to host educational events and neighborhood meetings. Indulge in La Morada's tostadas, gorditas, and flautas while knowing you are supporting a worthy cause with your patronage.
11. Oso
View this post on Instagram
Taking a modern approach to their Mexican fare, Harlem's Oso earned a Bib Gourmand nod from the Michelin Guide for its simple, cheerful atmosphere and its emphasis on authenticity. The offerings from their open kitchen encompass homestyle Mexican cooking as well as antojitos (street fare); favorites from the menu include their tortilla soup, shiitake and grilled pineapple tacos, and the torta de Milanesa. Their bar menu is also excellent: try the "Taco Truck" cocktail or, if you're feeling particularly rowdy, one of their tequila and mezcal flights. 
12. Purepecha
A relative newcomer on Brooklyn's Mexican dining scene, Cobble Hill's Purepecha was opened in mid-2019 by brother-sister team Sandra and Wilson Lopez. The duo wished to create a dining experience that paid homage to their native Michoacan, Mexico—and it can safely be said that they have done their home state proud. Purepecha offers scrumptious Michoacan specialties that are difficult to find elsewhere, including enchiladas placeras, carnitas Michoacanas tacos, and flan Michoacano. 
13. Lupe's East L.A. Kitchen
Los Angeles' Mexican food scene is a force unto itself, and you can get a taste of it right here in NYC thanks to Lupe's East L.A. Kitchen. Proudly serving the city's finest Cal-Mex from the border of SoHo and Tribeca, Lupe's offers a laid-back, California-cool dining experience with its unpretentious interior and admittedly Americanized menu. Their seafood tacos always hit the spot, and their menu offers a bounty of options for vegans and vegetarians. As a bonus, their margaritas are intoxicatingly cheap and delicious.
14. Casa Enrique
View this post on Instagram
Raised in Chiapas, Mexico, Chef Cosme Aguilar spent more than a decade working in French cuisine before reconnecting with his Mexican roots and opening Casa Enrique in 2012. In the years since, his restaurant has firmly cemented itself as a Long Island City favorite while making consistent appearances on the Michelin Guide. Alongside its extensive taco menu, which features tequila-marinated steak, mesquite chicken, cow tongue, and even a seasonal vegan option, Casa Enrique's hefty entrees are also not to be missed. We highly recommend the Cochinito Chiapaneco; these zesty roasted pork ribs highlight the skill with which Aguilar executes the cuisine of his hometown.
15. Mexicocina
Another Mott Haven gem, Mexicocina, was opened in 2008 by chef Antonio Vilchis and has since expanded to a second location in Prospect Heights. The menu is frankly staggering, and doesn't even account for each day's slew of specials (a recent highlight was birria, a delicious slow-cooked Mexican stew made of goat meat). Mexicocina serves breakfast all day long, so you're fully at liberty to snag some huevos con chorizo or breakfast tacos at any time of day or night. If you're not in the mood for breakfast food, no problem—try some fajitas, dig into some chilaquiles, or sample one of their seventeen different varieties of taco instead.
16. Amaranto
Amaranto in Bushwick, Brooklyn has a very casual atmosphere, but don't let this fool you—this one-room, open-layout little joint has some of the best Mexican food Brooklyn has to offer. Their chicken enchiladas with mole poblano are a favorite among regulars, as are the braised pork shank and shrimp ceviche. Amaranto's cocktails are both strong and generously proportioned—be sure to try the classic margarita as well as the "La Mixteca" made with Mezcal, guanabana, lemon juice, and sage syrup.
17. El Mitote
View this post on Instagram
The Upper West Side's El Mitote focuses on fare influenced by the native street food of the Mexican city of Guadalajara. The restaurant takes a relaxed and playful approach to service: reservations are not allowed, and most food comes served on colorful plastic trays reminiscent of a more cheerful commissary kitchen. Their flawlessly-seasoned epazote brothy black beans are a must-try, as are their beefsteak tacos. Just be careful not to drink too many of their massive mason jar margaritas before your food comes, or you may not even be able to remember your meal.
18. Xixa
Owned by Chef Jason Marcus and his partner Heather Heuser (the couple behind Traif, another nearby favorite in Williamsburg), Xixa could perhaps better be described as a Mexican-inspired restaurant—as their website proclaims, the fare served here "echoes" Mexican cuisine rather than attempting to reach true authenticity. In the process, Marcus and his team have crafted a truly international fusion of flavors. Carne y mariscos, consisting of baby back rib carnitas, peanut salsa macha, and a blend of sauteed seafood, vegetables, and chorizo, is just one of the mouthwatering offerings on their unique menu.
19. Nina's Great Burrito Bar
View this post on Instagram
After running a celebrated pint-sized burrito shop in the Upper West Side for nearly three decades, Oaxaca native Nina Flores has at last had the opportunity to transform her business into a full sit-down restaurant in the form of Nina's Great Burrito Bar. Flores strives to introduce New Yorkers to Oaxacan favorites like bean-stuffed, cheese-drenched huaraches, and her signature burritos never fail to hit the spot. Stop by during the restaurant's generous happy hour—4-7pm every weekday—for ridiculously cheap and delicious sangria, margaritas, and micheladas.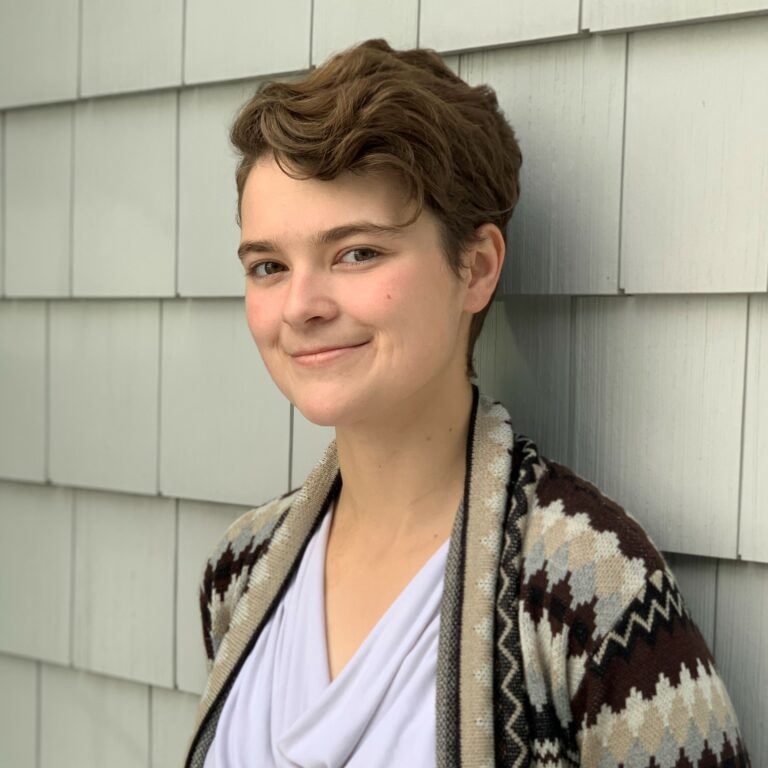 Sophie McIntosh is a Brooklyn-based writer and dramaturg hailing from Sun Prairie, Wisconsin. Her plays have been produced by Imaginarium Theatre Company, Platform Production Company, and in the Boston Theater Marathon. Check out more of her work at sophiemcintoshwrites.com!