Recently, Governor Hochul approved plans for a program that would effectively reduce utility bills for low-income families. In the wake of COVID-19 and widespread disparities for New York's most vulnerable population, this bill is set to relieve over an estimated 327,000 households, subsidizing nearly $570 million in outstanding utility boards.
A Breakdown of the New York Utility Credit Bill 
This program is a one-time benefit for New Yorkers who need assistance with catching up on their utilities in order to stay on, or get on, their feet. Program leaders are working to distribute the funds fairly, avoiding overpayments while maximizing the impact for those in need. Beneficiaries will not see the funds, but rather they will be credited directly to the utility company.
Those who can access the program include households with outstanding utility bills before May 1, 2022. The program is funded by $557 million from the Public Service Commission, including the pandemic relief fund. The bill is set to help more families maintain their livelihood and avoid disaster in turned-off lights or no heat in the winter. 
As Governor Hochul said, "It's unacceptable that far too many New Yorkers are at risk of having their lights shut off for failure to pay their utility bills due to financial problems caused by the pandemic."
In a press release, the New York State Public Service Commission Chair Rory M. Christian shared, "Given the financial challenges many New Yorkers are experiencing from the pandemic, Governor Hochul has stressed the importance of policies to help consumers and has placed equal priority in the effective implementation of those policies. This program is innovative in design, and we are very proud of the staff team for ensuring the assistance will be delivered effectively and timely to those who need it."
Other Low-Income Assistance Programs In New York 
The utility credit bill is not the only option available for low-income families looking for relief. In fact, there are over a hundred social programs that offer a variety of benefits in the state. Here are a few to consider:  
Housing Vouchers
It's no secret that New York's real estate landscape is unattainable for many, if not most, residents due to high rent and a shortage of affordable options. Vouchers can provide much-needed relief for households searching for an alternative to the notoriously high housing prices in the city. While voucher programs are meant to remedy housing discrepancies, they can sometimes make finding housing just as difficult as without one. It's important to carefully search for qualifying housing and report any discriminatory practices by real estate agents or landords. 
Discount Internet Service
With the world still relying on the virtual workspace and perhaps staying there for a while, connectivity is crucial. The Affordable Connectivity Program provides assistance for those below the 200% Federal Poverty Line, which begins at $27,180 for households of one. With the voucher, households can receive a $30 discount per month for internet or $75 for qualified Tribal Land residents. Households may also receive a $100 credit for electronic devices.
Heating and Cooling Assistance  
Home Energy Assistance Program, or HEAP, may offer some New York households assistance with the cost of their heating and air throughout the years. Qualifications include household size, collective income – $62,988 for an average family of four –  and whether a person under 6 or over 60 is in the household. One of the benefits of the program is that the home energy type is not restricted. HEAP can provide assistance if the home uses oil, natural gas, propane, electricity, or another energy source.
SNAP
The Supplemental Nutrition Assistance Program, also known as SNAP, is a social service that provides food assistance for residents. Not only does SNAP help low income, but also senior citizens, people with disabilities, and other families who need assistance providing for a family. Aside from a few restrictions, most food can be purchased.
Renters Assistance
Renters can also find relief in public assistance via the U.S. Department of Housing and Urban Development (HUD). HUD provides a number of rental options in addition to vouchers, including housing counseling, assistance locating HUD subsidized apartments, and access to NYC housing lotteries.
How to Find The Housing Assistance You Need
Finding the relief you need during hard times can be overwhelming. There are plenty of public programs out there designed to help find the assistance your household needs to live a quality life. Begin your search by the Department of Social Services section for assistance in identifying qualifying programs and learning how to apply.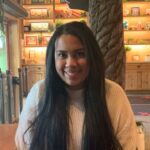 Kylee was born and raised just outside of Sacramento in a small town full of history and charm. She stays up-to-date on the real estate market and hopes to empower hopeful buyers and sellers to make the best decisions for themselves. Kylee is particularly interested in bridging the gap for younger generations, helping them understand the power of owning and investing in real estate.