When you see the lovely town of Saugerties, NY the first thing that strikes you is its charming historic appearance. There are many amazingly preserved buildings, and beauty is all around you. It's no wonder demand for property here far outweighs the current supply of available housing. Saugerties has a population of around 20,000 auspicious citizens, including late night talk show host Jimmy Fallon and Marvel Comics artist Joe Sinnott. The enchanting town lies between the Hudson River and the Catskill Mountains, making an epic backdrop. There are many historic sites to see, making it a popular vacation destination as well. Speaking of history, let's talk a little about how Saugerties began.
Saugerties is in Ulster County, originally incorporated in 1831 by the same name, but changed its name to Saugerties in 1855. In 1832, blue stone began to be mined, widely used in NYC and elsewhere for paving, curbing, window and door sills. In addition, lead was produced in nearby Glenerie's Ulster White Lead Company and therewas also a paper mill and an iron mill, which lead to the population growing to 4,000 by 1870. Later on, the ice and brick industries caused the area to flourish between the 1880s and 1900s..
Then in 1890 it got really interesting for residents when John Cooper Davis built the Orpheum Theater, a center for movies, vaudeville acts, basketball and roller skating! Many famous people played there, including George Burns and Gracie Allen (Burns and Allen) and Lucille Ball. In 1906, Poultney Bigelow built Bigelow Hall in Maiden; he was the co-owner and editor of the New York Evening Post. The history of Saugerties is rich, alive and well to this day.
One of the most notable sites to see is Opus 40, covering 6.5 acres and created completely by hand and without cement or mortar by Henry Fite, a college professor of sculpture and theater. Mr. Fite taught himself the art of this precision stonework after assisting in restoring Mayan ruins, and spent 37 years on the self-predicted 40-year project.
Visitors to Saugerties can also see the Saugerties Lighthouse, originally built in 1835 to guide ships away from the shallow water and into Esopus Creek. While the original lighthouse burnt down in 1848, it was re-built in 1850 with mineral-oil lamps But then in 1867, Congress approved $25,000 to construct a new lighthouse and the mineral lamps from the old lighthouse were moved in. Updates continued for the lighthouse and the Saugerties Lighthouse Conservancy was established in 1985 to help maintain and restore the building. To this day, the foundation for the old lighthouse can be seen on an adjacent island, a memory of a previous era.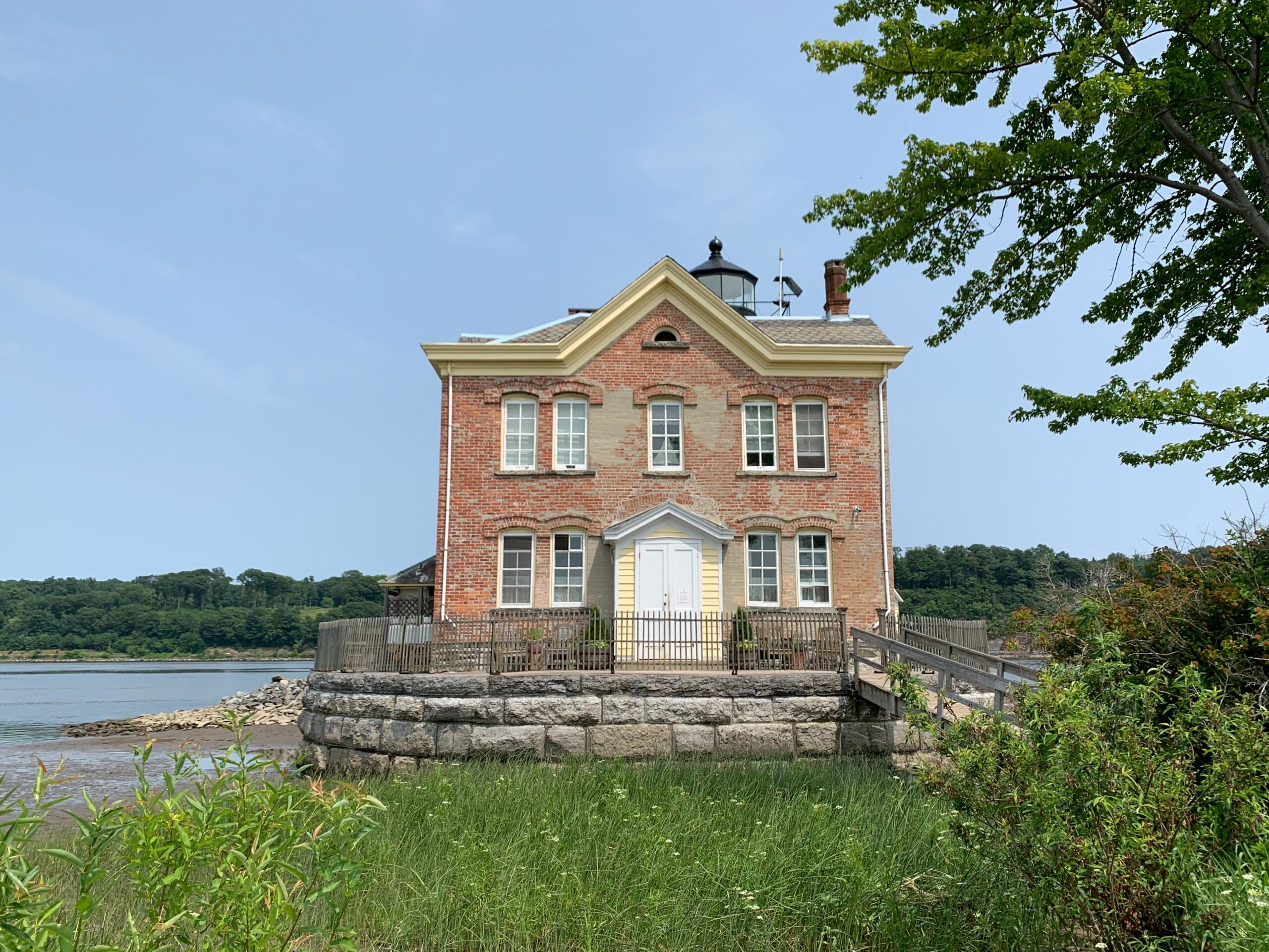 Lastly, in April of 1677, Governor Edmund Andros (the 4th Colonial Governor of New York) bought the land from Chief Kaelcop of the Native American tribe the Amorgarickakan, for a piece of cloth, a blanket, some coarse fiber and a shirt!
Delicious Dining and Entertainment
There are so many scrumptious restaurants in Saugerties that you'll never get tired of that little bit of excitement you get from going out to eat! We wanted to narrow it down to the top two, which pretty much came down to Miss Lucy's and the Red Onion.
Miss Lucy's Kitchen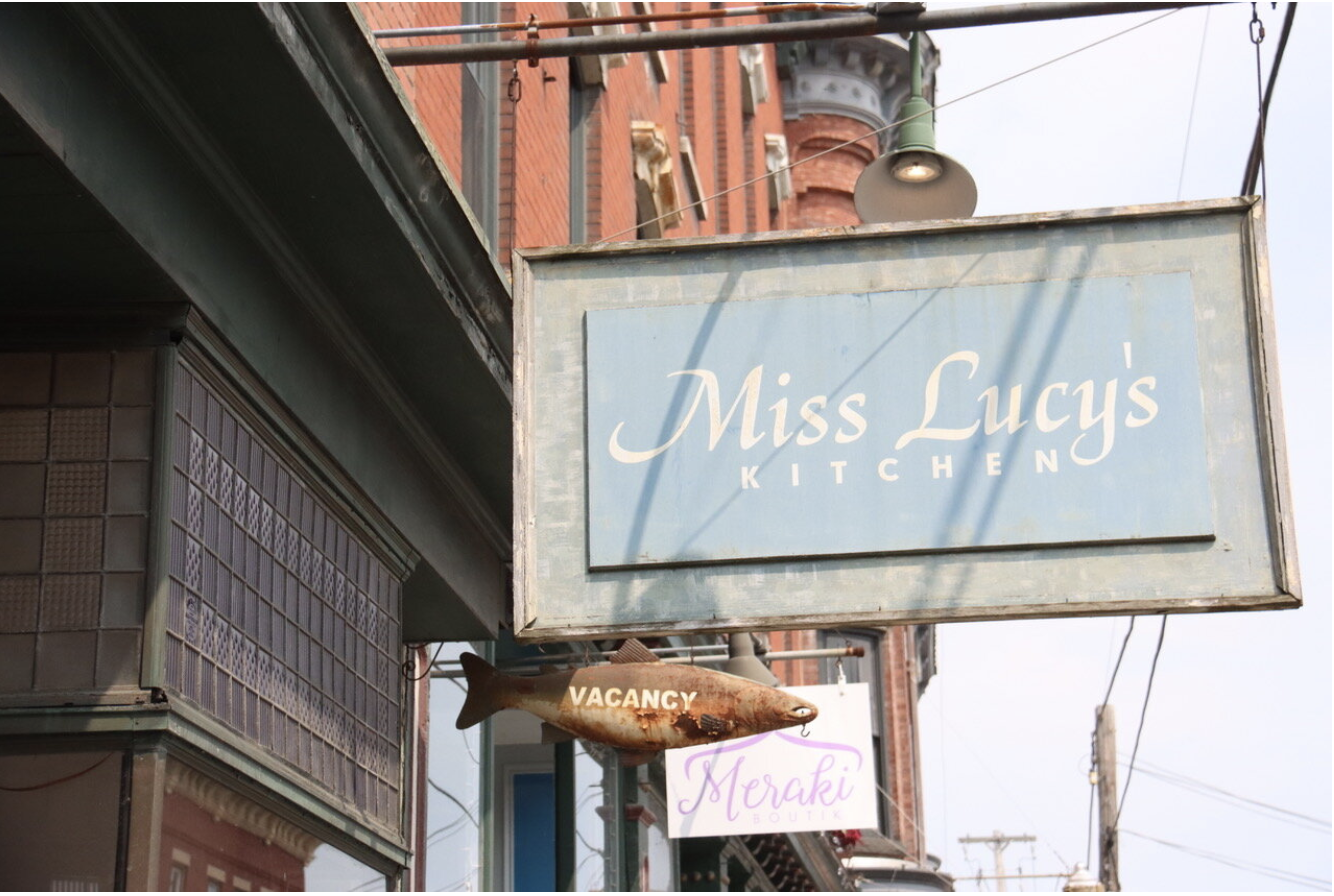 At 90 Partition Street, you will need to make reservations first, which you can do by emailing [email protected] on Mondays and Tuesdays.  Include the date and time you want to reserve, a phone number where you can be reached and the number of people in your party.
If you like American dishes like pan-seared sea scallops and duck confit ravioli, plus terrific soups, salads, desserts and drinks, come to Miss Lucy's – the restaurant stays busy all the time.
Red Onion
At 1654 Route 212, tis restaurant takes orders online or you can make reservations by calling (845) 679-1223. They're open every evening from 5pm to 9pm except Wednesdays, when they're closed.
This delectable American bistro serves steak and seafood combos in creative dishes that will have your mouth watering from the start! Long Island duck breast, rack of lamb or the famous Red Onion – whatever you decide, you'll surely be pleased by these palatable recipes.
Partition Street
Now, if you love strolling and shopping among charming boutiques and unique shops down an old-fashioned Main Street – referred to as Main-Partition Street District in Saugerties – you will absolutely adore the truly vintage storefronts, wonderfully creative and artsy shops and gourmet eateries you encounter.
The Main-Partition Streets District consists of 78 buildings comprising the central business district of the village. The architectural styles in the district date back to 1780 and feature architecture styles from the Late Victorian, Federal and Romanesque Revival periods.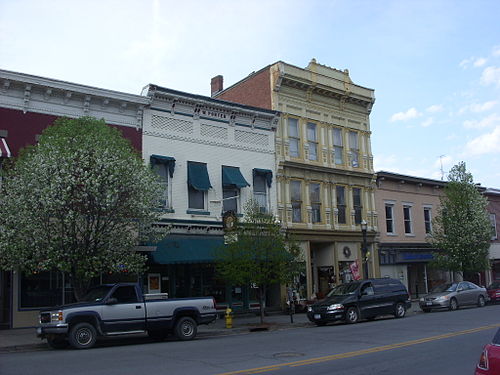 You will not have any trouble finding something interesting and compelling to engage your curiosity on the picturesque Main-Partition Streets District.
Historic Architecture
The Kiersted House Museum, home of the Saugerties Historical Society and also known as the Dubois-Kierstede Stone House. It was originally built in 1727 and has been modified and restored over the years, and remains a fine example of Dutch Colonial Architecture.
Also found in Saugerties is the Wynkoop House from circa 1740 to late 1700s, the Trumpbour Homestead Farm with circa 1732 vernacular stone house and 6 other buildings, and too many more to count.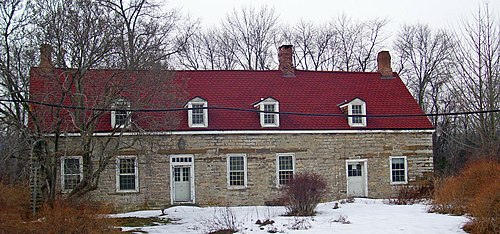 A Special Piece of Real Estate
By now you're probably thinking, how can I secure property in this sublime treasure trove? Well, that's going to be difficult, but not impossible – in the highly coveted town of Saugerties. We found one hidden gem in particular that's a golden opportunity for just the right person.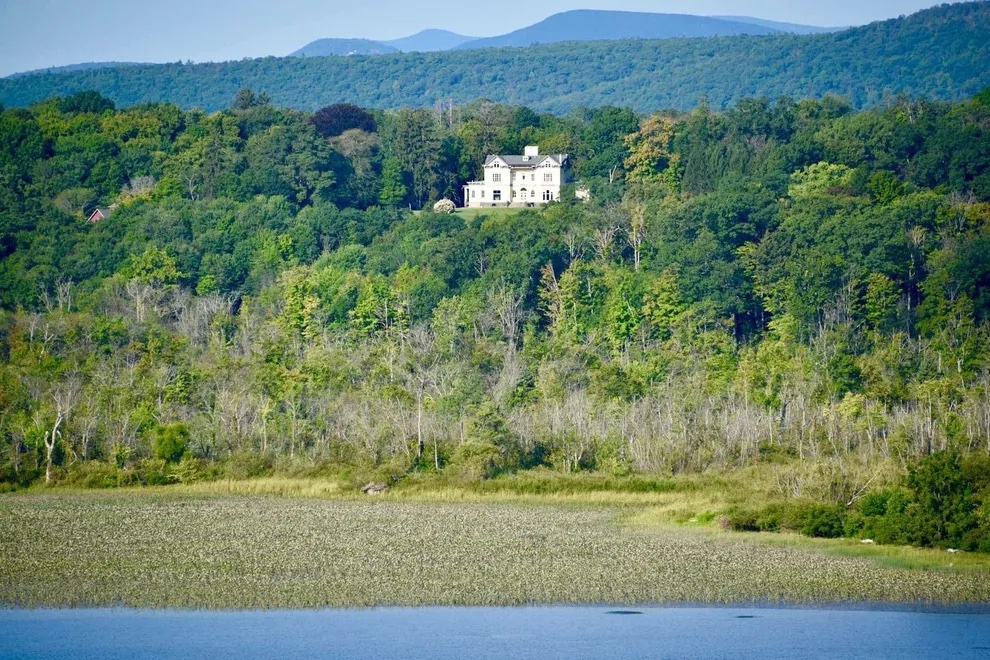 Saugerties, NY ~ $6,950,000
Folks, this is the Granddaddy of available luxury living in Saugerties, with 137 acres of Hudson riverfront property including a 7,275 ft² mansion, originally built by fine paper mogul Joseph B. Sheffield (J.B. Sheffield & Son Co.) in 1855! This gorgeous piece of both land and architecture also includes restored farm buildings, caretaker cottage and artist's studio. This is truly a lavish masterpiece, exquisitely crafted and much of her original detail still intact, she has only just started her full restorative journey. The modern strengthening infrastructure is in place already, but now she sits, patiently waiting for her loving, rightful owner to arrive.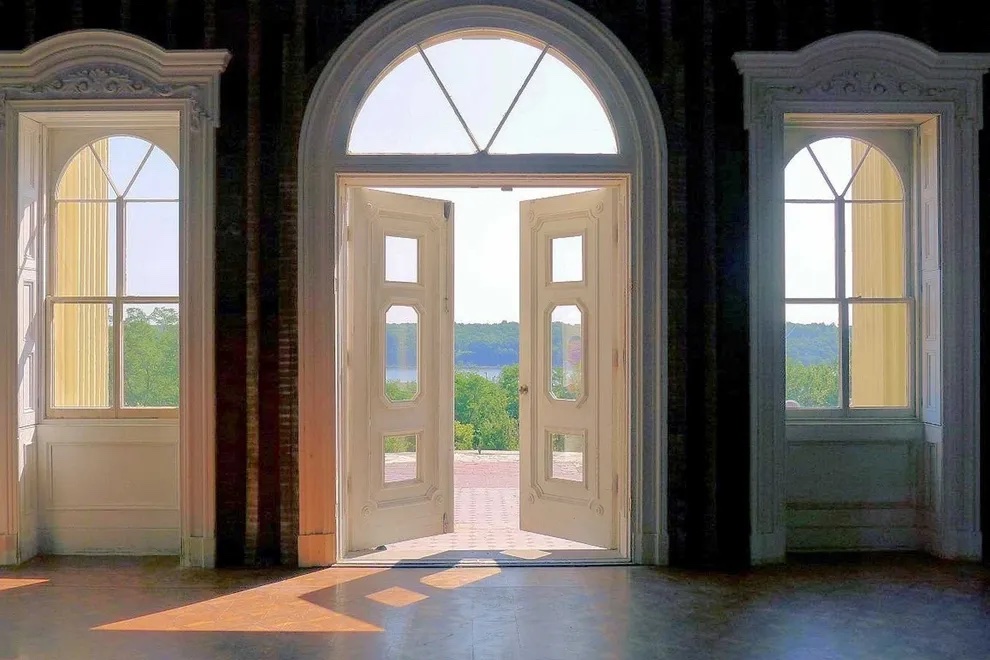 This absolutely stunning design has the huge potential to be your castle, and included on the property is your own private bay, right on the Hudson River! The bay comes with rights intact, for restoration of its deep water dock for mooring. This place is like a perfect canvas for a dream house for someone who loves this recherche architecture.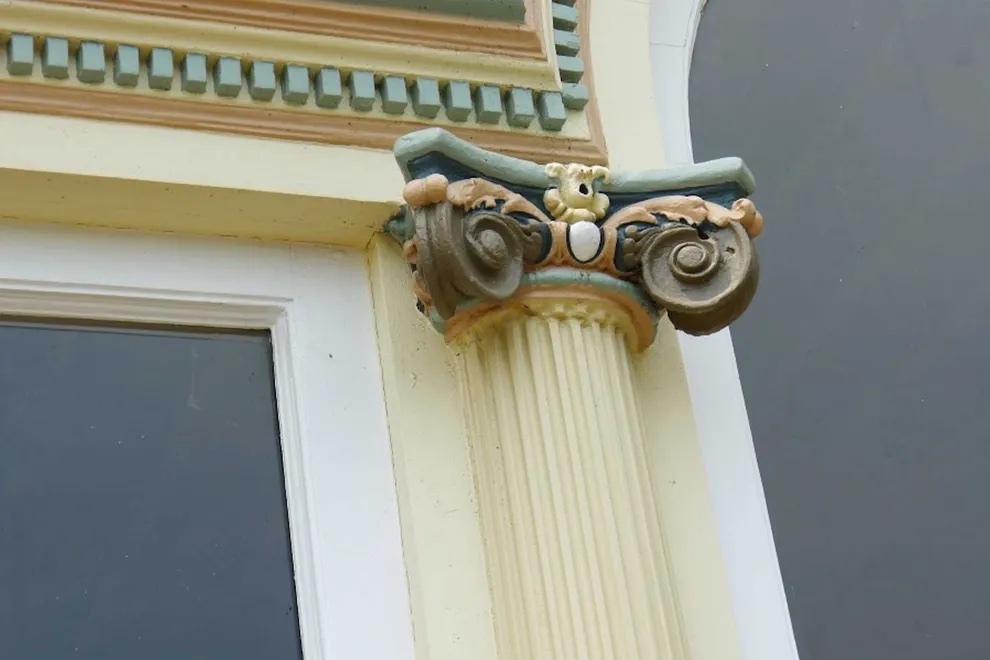 It has 8 bedrooms and 6 bathrooms over two stories, central A/C, fireplace and hot water heater fueled with gas. It is on the sewer system so no septic tank worries! A separate 2-car garage measures 460 ft². Best of all, the structure has been evaluated by the local assessor and quality of the control joints has been graded as "A", while the condition of the building is rated "excellent". If this property is calling to you, check out full details here. Don't let this opportunity of a lifetime slip away!
---
Come visit for just one season and experience the incredible magnetic force that pulls you back forcefully. One thing's for sure; once you've had a taste of life in Saugerties, you'll never want to leave!
Interested in other NY profiles? Check out Hudson and explore more of NY state!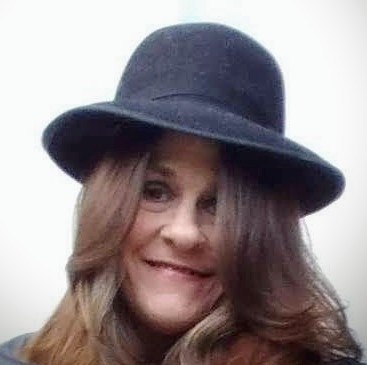 Rochelle Harris is a passionate writer originally from Phoenix, AZ. who credits her success to integrity and determination. She has a great sense of humor, loves music and her family, and writes fiction and poetry in her spare time. She is excited about the New York experience and lifestyle! Follow Rochelle on Twitter at @LinguisticAnRky or get in touch at [email protected]