Governor Kathy Hochul, the new Governor of New York, replacing Governor Cuomo after his fall from grace due to allegations of sexual harassment, has announced her version of his plan for Penn Station in Midtown Manhattan.
The plan encompasses an amazing 18.3 million ft², and includes 10 new "scaled back" skyscrapers, affordable housing, renovations to the existing main station building instead of building a new one, and improvements to the surrounding neighborhoods. Gov. Hochul says the changes she wants to make better suit the needs of the average New York commuter, which she says is her overall goal.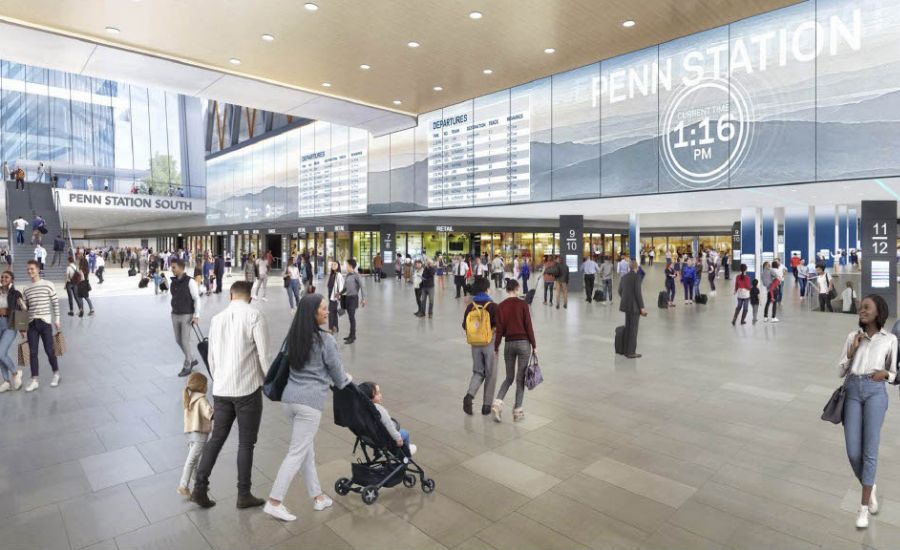 Renderings of the new Penn Station, which Gov. Hochul wants to rename after something iconic about New York, shown in the renderings below, but instead of building a new one, the plan involves renovating the existing one. It will become a single level with double the circulation space and a sunlit train hall from the skylit, higher ceilings. The plan also calls for 18 new escalators to platforms and 11 more elevators to platforms, more exits and entrances and better, safer accessibility for all.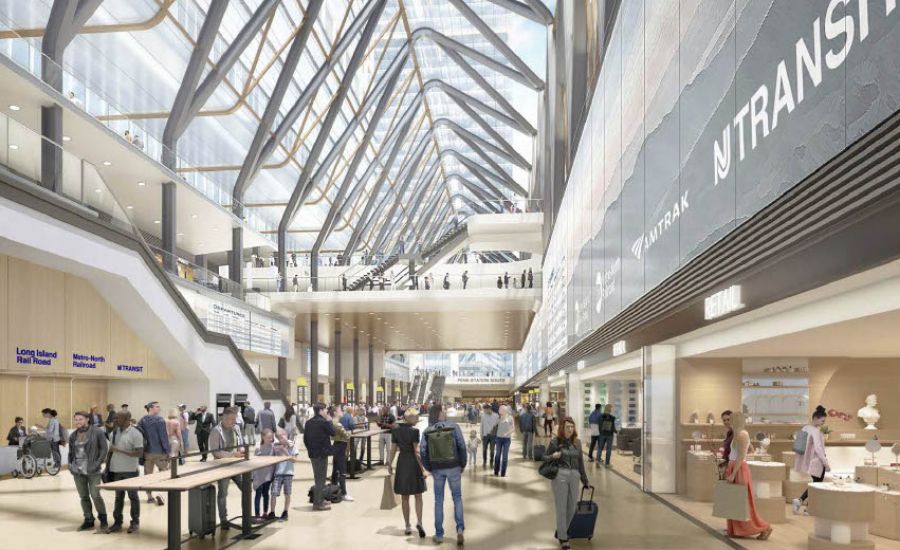 Cuomo's original plan included the same 10 skyscrapers around Penn Station. However, his proposal to lawmakers involved $1.3 billion in bonding authority for funding the project with "sketchy" details that did not explain much about what would be done to Penn Station, exactly how much it would cost, and where funding was coming from. The former Governor had pushed hard to get the approval for the project through, ultimately creating a standstill. 
Conversely, Governor Hochul has put together a detailed plan which includes using revenue from the 10 skyscrapers to help fund the estimated $6-7 billion dollar project over about 5 years in the making. The area will be developed by Vornado Realty Trust, who happens to own 4 sites and part of a fifth in the new development, as well as more than 115 properties throughout New York City such as 220 Central Park South.  Of course, they support the new Governors plan completely, as they did Cuomo's.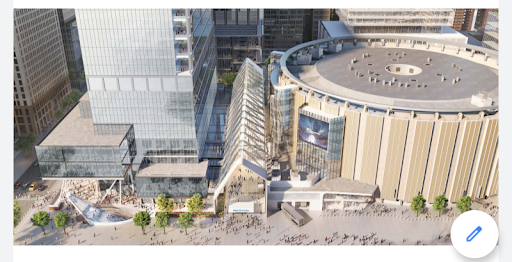 Gov. Hochul indicated she had listened to different groups regarding the proposal which included specifically addressing the homelessness in the area. The plan brings affordable housing to the table, with the new plan allowing up to 1800 residential units, of which 540 are slated to be permanently affordable. In addition, one of the new buildings will be residential and will include 162 permanently affordable units. Cost-sharing was also discussed by Gov. Hochul as a possibility for funding options, with the states involved (New York and New Jersey) each putting in a percentage, and the federal government putting up the remaining balance, but nothing was confirmed.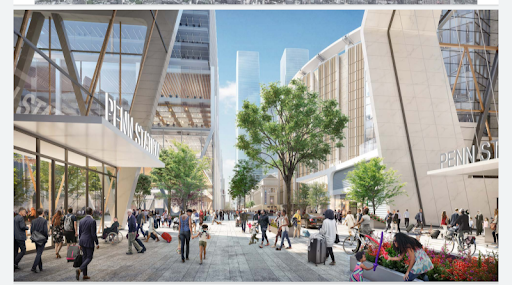 "I'm reimagining the New York City commuter experience," Gov. Hochul stated. The floor space in the main concourse will go from 123,000 ft² to 250,000 ft² and feature more light. The proposal is approximately 7% downsized from Cuomo's original one, and the new Governor believes her version addresses the community issues his plan  did not. Penn Station is 53 years old and in desperate need of improvement, another decaying landmark in the City, so this project has become quite important to NYC and it's future.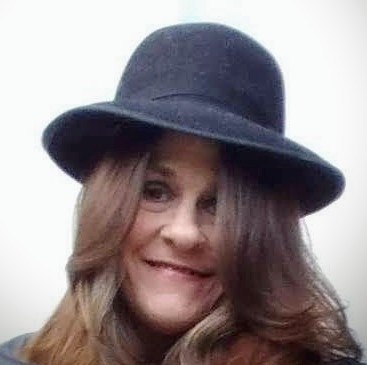 Rochelle Harris is a passionate writer originally from Phoenix, AZ. who credits her success to integrity and determination. She has a great sense of humor, loves music and her family, and writes fiction and poetry in her spare time. She is excited about the New York experience and lifestyle!