Distant Memories
Hudson, NY is the very first city to be incorporated after the original 13 colonies became known as the United States. Today, the Hudson Valley is one of the most popular destination points in Upstate New York. Its communities are nestled along the banks of the Hudson River and throughout the foothills of the Catskills and Shawangunk mountains. The area is rich with history and culture, and it seems as though everyone who's anyone wants to live in the Hudson Valley. 
In 1783, Thomas and Seth Jenkins, two brothers, were looking for a place with a safe harbor to build a settlement around. They represented a group of maritime commerce workers who wanted to relocate due to their perceived vulnerability as a valued industry under King George, who was in frustrated negotiations over the property that later became the United States. They found the ideal spot in a high bluff along the east bank of the Hudson River with a natural harbor on both sides, about a hundred miles north of the New York Harbor. This became the city of Hudson, NY. 
Hudson thrived in its early years, and by 1786 it had 1500 settlers and 25 seafaring vessels, a growing city already being touted for its unmatched development. In 1797, it was just one vote short of becoming the New York state capital. Hudson is known for their gambling, their notorious 'red light district' (closed after a 1950 raid) and one of the best distilleries in the country.
Hudson Today
Hudson has had its ups and downs, but has been steadily building its reputation as a lovely, charming and historic place to live (and visit) since the end of the 20th century. It is now one of the most sought-after locations in Upstate NY. 
Today, Hudson Valley is talked about everywhere and known for its burgeoning, diverse community and historic real estate. 
It is also home to Warren Street, a renowned shopping hub that people come from all over to peruse. It is known to have the best antiques and antique shops, cafés and art galleries, and is famous for its artsy culture. It also has a significant LGBTQ+ community, who have led many restoration projects within the city of its historic homes. 
In addition, Hudson has attracted artists, writers and many other entrepreneurs that make up the eclectic mix. As a matter of fact, Hudson has the greatest population of entrepreneurs, or self employed individuals, than any other city in the entire state. It is often called the Brooklyn of Upstate NY, and residents sometimes refer to it as the 'Un-Hamptons'. 
Hudson Highlights
The Hudson Music Festival
One of the big events in Hudson is the annual Hudson Music Festival, started in 2007. This festival was established to "create a vibrant cultural environment" through original presentation of music – but not limited to music – within the city and its surrounding areas. The goal is to "enhance performance opportunities" for local musicians that will "compliment and challenge the cultural definition of the region." The artists who perform are encouraged to be innovative and take risks with their work, and it is typically held in September. The event is the largest free music festival in all of New York. 
Warren Street
As previously mentioned, Warren Street is a mile long strip of collectible and antique shops, open cafés, art galleries, vintage furniture shops and more. People travel from all over to browse for unique items on Warren Street. Hudson Hall is an arts venue organization located on Warren Street, and is home to the state's oldest operational theater. 
Farmer's Market Saturdays
A local favorite, on Saturdays there's a farmer's market where a large variety of fresh, organic products are offered from the Hudson Valley area. It is held outdoors in the summer and indoors during the winter. 
Hudson Real Estate
Hudson Valley real estate today is all the rage, and with the recent housing market boom, available properties are getting scarce. Buyers can still get a great deal, but not for long as inflation and interest rates go up. 2022 is predicted to be a time of unprecedented high prices for everyone, as the country recovers from the recent worldwide pandemic. If you're interested in buying, RealtyHop has listings that might be of interest if you're looking for coveted Hudson Valley property: 
This hidden gem is priced at $695K with 20% minimum down payment, located at 93 Green Street in Hudson. 3 bedroom, 2 bath and 2685 ft², it features a gas fireplace in the living room and a wood burning fireplace in the den, 2 glass enclosed porches, hardwood floors and ceramic tile and plenty of windows on ⅔ of an acre.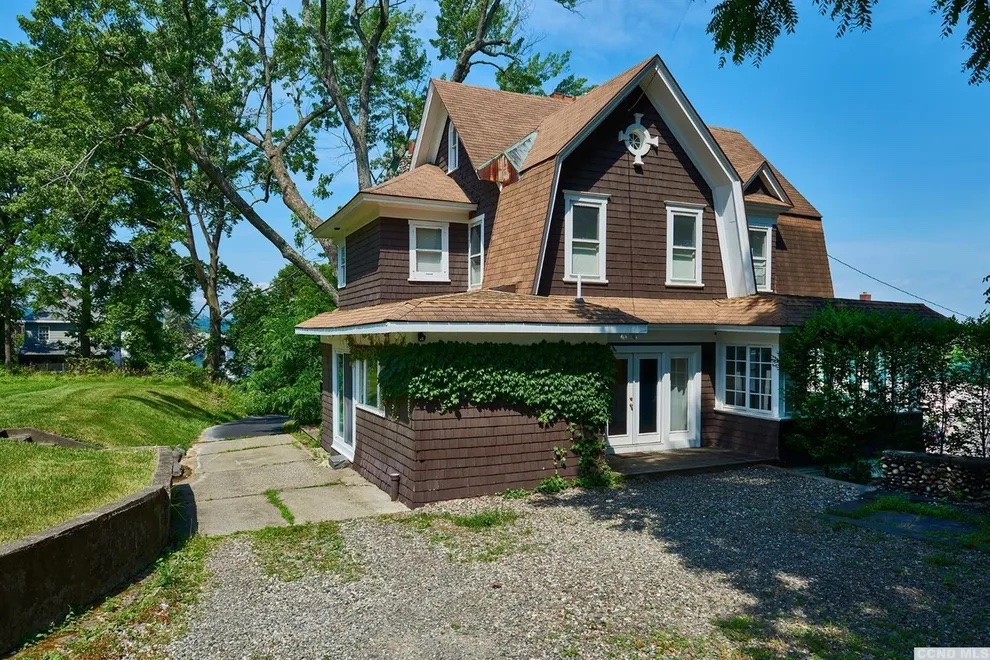 37 Worth Avenue in Hudson is a 4 bedroom 2 bath, 1632 ft² right near Warren Street, priced at $369,900 and 20% down. With a little restoration work, this property will be absolutely stunning and is definitely a must see. It presents a terrific opportunity, and is just waiting for the right person to love it and care for it properly. Offers are encouraged and the price has already dropped once, so get over to Hudson and check it out!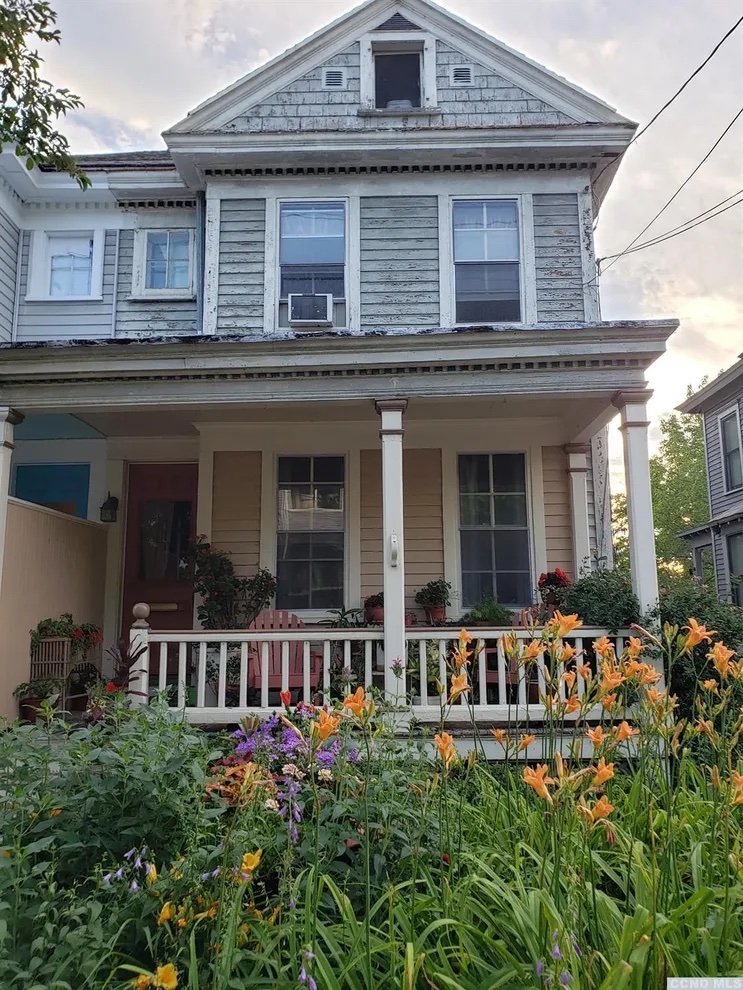 Last but not least, we have 447 State Street, priced at $725K and 20% down, this beauty has 3 bedrooms, 2 baths and 2276 ft². Location is everything, and this house has it. Configured presently as a double family home, the property could also be converted into a single family home or kept as a rental property.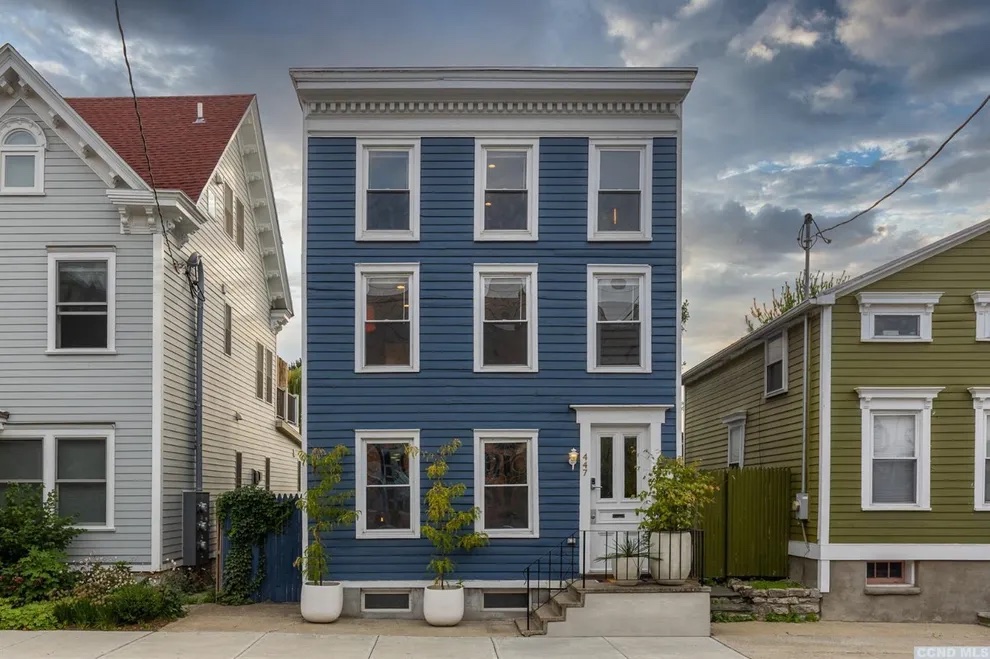 All in all, the city of Hudson is a prime Upstate NY location that has been rejuvenated and preserved at the same time. The thriving city is a historical and architectural treasure, nestled in beautiful surroundings and a wonderful
Come and see what the Hudson Valley is all about!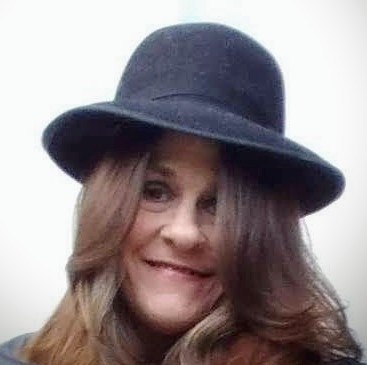 Rochelle Harris is a passionate writer originally from Phoenix, AZ. who credits her success to integrity and determination. She has a great sense of humor, loves music and her family, and writes fiction and poetry in her spare time. She is excited about the New York experience and lifestyle! Follow Rochelle on Twitter at @LinguisticAnRky or get in touch at [email protected]