Year by year, New York City's population is quickly growing grayer. According to a Department of Health and Mental Hygiene report titled The Health of Older Adults in New York City, New Yorkers aged 65 and older currently make up more than 13% of the city's population, and in the three decades between 2010 and the year 2040, the population of older New Yorkers is expected to grow by 41%. The ongoing financial crisis faced by the city in the wake of the COVID-19 pandemic has also exacerbated a preexisting housing shortage in the city. As an increasingly large proportion of city residents are considering what their housing prospects will look like as they approach retirement, it's well worth taking a look at the resources New York City provides to seniors who are seeking accommodations.
Challenges Faced by Seniors in New York City
There are many aspects to city living that are very appealing to senior citizens. While those facing retirement in more remote areas run the risk of spending their days in tedium, New York City offers access to an unending array of museums, performance venues, and art exhibits, many of which are counted among the finest cultural institutions in the world. The city's public transportation system also ensures that these attractions remain accessible to seniors even if they no longer possess the ability to drive. Keeping a residence in New York City also means living in close proximity to some of the country's best medical facilities, which can be a matter of great importance to seniors facing serious health issues. Finally, many seniors have family or other close connections in the city who they wish to remain near.
Unfortunately, the city has become an increasingly difficult place for older adults to find accessible and affordable residences once they stop working. Senior poverty is a pressing issue across all five boroughs, with one in seven senior New Yorkers reported to be living below the poverty line. Rent has recently skyrocketed across the city at an astounding rate—rising an average of 33% from January 2021 to January 2022—which creates a difficult situation for seniors who rely on a fixed income from pensions or other retirement plans.
Seniors who have experienced oppression due to their race, gender, membership in the LGBTQ community, and other aspects of their personal background face an even greater financial disadvantage. For example, while 7% of white seniors living in New York City live in poverty, more than 19% of Latino seniors, 17% of Black seniors, and 13% of Asian seniors face income insecurity. Because people of color are statistically underpaid compared to their white peers, they often accumulate fewer savings over the course of their lifetimes and thus have more limited funds to work with when seeking housing in retirement.
Housing Resources for NYC Seniors
Fortunately, city officials have long been aware of this issue and have instituted several programs intended to make housing more accessible for New York City's senior residents. The city's 311 website includes a page detailing the housing options available for low-income seniors, including affordable housing, nursing homes, assisted living, and even home sharing.
Home sharing is a program coordinated by the New York Foundation for Senior Citizens (or NYFSC) that helps to pair "hosts" with extra bedrooms or living spaces with "guests" in need of housing. Either the guest or host must be over the age of 60. Guests generally help ease their host's financial burdens by taking on part of the cost of rent and, as determined by individual arrangements, may also help with household tasks. For seniors who wish to remain in their current homes but are increasingly struggling to make rent, home sharing can be an excellent option.
New York City has also erected a number of residential buildings specifically reserved for low-income residents aged 62 years and up through its Senior Affordable Rental Apartments (or SARA) Program and the U.S. Department of Housing and Urban Development's Supportive Housing for the Elderly Program. NYFSC also runs a subsidized housing program to allow seniors to age in place.
The demand for these affordable units is much higher than the number of apartments actually available, however, with one 99-unit building recently receiving over 65,000 tenant applications. LiveOn NY, an advocacy group of aging New Yorkers, found that seniors spend an average of seven to ten years sitting on a waitlist before being admitted to HUD housing.
In 2017, New York City's then-Comptroller Scott M. Stringer released a report titled Aging with Dignity: A Blueprint for Serving NYC's Growing Senior Population that laid out several proposals for addressing housing and financial insecurity among the city's senior population. Among Stringer's recommendations were expanding the eligibility caps for Senior Citizens Homeowners' Exemption tax breaks, shifting the Senior Citizens Rent Increase Exemption program to an automatic enrollment model for eligible residents, and instituting a new program to help seniors with accessibility renovations to their apartments so that they are not forced to leave their homes after developing a disability.
Affordable Senior Housing in Manhattan
For those interested in trying to secure a coveted spot in one of the city's subsidized senior housing buildings, it helps to do some research and explore the options available to you so that you can tailor your application accordingly. Here, we'll examine some of the affordable senior residences that have opened in Manhattan and the other boroughs in recent years to provide a sense of the type of housing you might expect to find.
Draper Hall, located in East Harlem, is a former nurse's dormitory for the nearby Metropolitan Hospital Center that was recently renovated into a 203-unit subsidized housing facility for the city's seniors. Individuals or households with at least one member aged 62 and older who earn less than 50% of the area median income, or AMI—$33,400 for a single applicant at the time of the building's opening in 2017—were eligible to apply for residence at Draper Hall, which assigns housing based on the lottery system. The building features a private garden, a community center on the ground floor, in-building health services, and accessibility features such as rail bars and seated showers in each room. 
Victory Plaza at 11 West 118th Street in Harlem opened for occupancy in 2020. The income cap for a single senior resident was $39,800 per year for the building's one-bedroom and studio apartments. 41 of the building's 136 units were originally designated for formerly homeless seniors. The building's amenities include an outdoor recreation area, laundry, a bike room, and an on-site super.
WSFSSH at West 108th Street in the Upper West Side opened its doors in 2021 to low-income area residents. 81 of its 275 units were set aside as affordable senior housing. With income caps ranging from $18,995 to $28,020 at 30% AMI and $39,120 to $56,040 at 60% AMI, the building also offers a community health center and meeting spaces as well as easy access to the nearby Anibal Aviles Playground.
Affordable Senior Housing in Brooklyn
In the summer of 2020, the lottery opened for 29 affordable units for seniors and formerly homeless women at 1921 Cortelyou Road in Flatbush. Located a few blocks from Prospect Park Lake, the building's income cap ranged from $16,560 to $23,880 at 30% AMI and $34,972 to $47,760 at 60% AMI for a single resident. The newly-erected building, which was constructed on the former site of the Baptist Church of the Redeemer, incorporates a worship site for the church's congregation, supportive services for residents, and two roof decks.
Found in the heart of East Flatbush at 1488 New York Avenue, the Bishop Philius and Helene Nicolas Senior Residences is a seven-story, 89-unit subsidized senior housing project that opened in 2021. With an income cap for single residents maxing out at $39,800 per year at 50% AMI, the building's amenities include in-house social services and a senior center operated by the Evangelical Christian Crusade and the NYC Department of Aging. Half of the building's available units were reserved for previously homeless seniors.
The lottery is currently open for a subsidized senior residence located at 64 Scholes Street in Williamsburg. The eight-story building has forty-four affordable units available for seniors with income caps for a single resident ranging from $38,263 to $56,040 at 60% AMI. The brand new building also offers a fitness center, bicycle storage, an outdoor recreational space, and energy-efficient appliances in each unit. Applications must be made through the NYC Housing Connect website and are due by June 21st.
Affordable Senior Housing in Queens
Last fall, a housing lottery for affordable studio apartments for seniors opened at 161-01 89th Avenue in Jamaica. 27 units were available with income caps ranging from $20,846 at 40% AMI to $46,700 at 50% AMI. The building is run by Transitional Services for New York, Inc., which offers ongoing support services to all residents. Other amenities include a party room, a shared laundry room, and energy-efficient appliances in all units.
Hunter's Point South, an affordable housing project located at 5203 Center Boulevard, opened a lottery for 100 units reserved for low-income seniors in summer 2021. Income caps for the one-bedroom apartments designated for seniors range from $25,886 at 40% AMI to $41,800 at 50% AMI. This unique luxury building boasts stunning waterside views, easy subway and ferry access to Midtown, and brand-new appliances. 
The Bishop Valero Residence at 23-11 31st Road in Astoria is currently accepting lottery applications for very low-income senior residents. 35 units have been set aside with income caps ranging from $33,440 at 40% AMI to $41,800 at 50% AMI for a single resident. Onsite supportive services are offered through Catholic Charities, one of the housing project's developers.
Affordable Senior Housing in Staten Island
In 2017, a lottery opened for a senior housing project at 533 Bay Street in Stapleton. 44 units in the six-story building were reserved for senior housing, with income caps ranging from $25,200 to $31,750 for a single resident. 533 Bay Street is just a few blocks from New York Bay and includes a party room, computer room, onsite supportive services, and a fitness center.
Douglaston Development's Staten Island Site C opened its lottery in 2018 for 161 newly-built units reserved entirely for low-income seniors. The building operated under a tenant rent share system, meaning that accepted tenants paid no more than 30% of their income in rent. Income caps ranged from $0 to $33,400. Staten Island Site C provides residents with a common room, outdoor patio, and social services courtesy of Staten Island Jewish Community Center.
Affordable Senior Housing in the Bronx
Last August, the lottery opened for 55 subsidized housing units at 69 East 233rd Street in Woodlawn, just a few blocks from Van Cortlandt Park. The building's income caps ranged from $0 to $46,700 at 50% AMI for a single resident. 69 East 233rd Street features green infrastructure such as solar panels, embedded thermal bridges, and water conservation systems. The building also includes an onsite superintendent and an outdoor garden.
A housing project at 211 East 203rd Street in the Bronx's Bedford Park neighborhood opened its lottery, which included 13 units reserved for low-income seniors, in November of last year. East 203rd Street's income cap ranged from $23,246 at 40% AMI to $85,440 at 80% AMI for a single resident. Amenities offered by the building include a rooftop terrace, a library, a learning center, and an outdoor yard space. Units are also equipped with energy-efficient appliances. 
The lottery opened for 78 subsidized apartments for seniors at the Betances Residence in the South Bronx in August 2021. Income caps ranged from $0 to $46,700 at 50% AMI for a single resident. Designed to accommodate seniors transitioning out of homelessness, the Betances Residence offers gardening spaces, an on-site medical suite, and a community facility space to house local youth programming.
Further Programs for Senior Enrichment
Senior housing infirmity is a complex problem that will require a multifaceted solution, and the city has a long way to go before the issue is fully addressed. In the meantime, there are many other programs in place meant to help seniors save money while living full, enriching lives.
To make getting around a bit more affordable, New Yorkers who are aged 65 and up or have a qualifying disability can apply online for a Reduced-Fare MetroCard that will allow them to pay half of base fare when riding on the city's subways and buses. Reduced fare prices are also available for seniors on the Long Island Rail Road and the NYC Ferry.
Many of the city's museums, including the Guggenheim, the Museum of Modern Art, and the Whitney, offer discounted admission to seniors. A fair number of the city's theatre companies and performance venues also provide senior discounts or special rush tickets for seniors, and the NYFSC's Senior Theatre Enrichment Program allows older city residents to take advantage of even greater savings on certain shows. For a comprehensive guide to the arts in New York City, be sure to check out the NYC-ARTS Cultural Guide for Seniors.
The NYC Department for the Aging provides plenty of free or low-cost programs to help seniors stay engaged, including art and fitness classes at senior centers located throughout the city. They also offer support for seniors facing elder abuse and provide career counseling and job training to aid seniors transitioning between careers. For a complete directory of the services offered by the Department of Aging, as well as other senior-focused programs that can be found throughout the city, take a look at The Older New Yorker's Guide to Resources.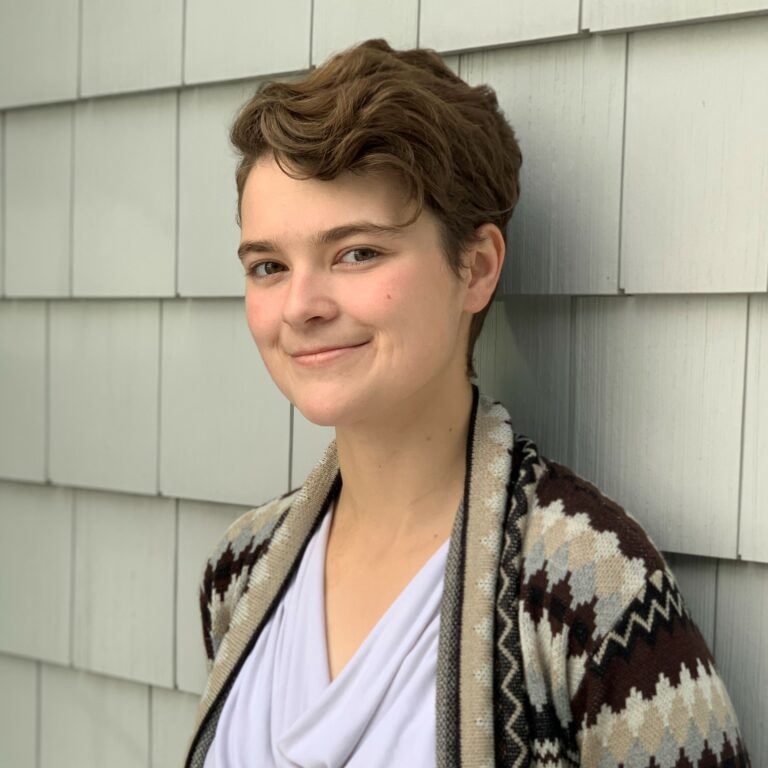 Sophie McIntosh is a Brooklyn-based writer and dramaturg hailing from Sun Prairie, Wisconsin. Her plays have been produced by Imaginarium Theatre Company, Platform Production Company, and in the Boston Theater Marathon. Check out more of her work at sophiemcintoshwrites.com!