Cyrus Place Apartments offers NYC residents affordable living, with 44 units that will be designated as affordable housing. The modern eight-story mixed-use building is located at 4697 3rd Avenue in the Fordham Heights section of The Bronx. The units are available on NYC Housing Connect for residents who make between 30 and 80 percent of the area median income (AMI) for incomes in the range of $16,560 and $118,400.
Cyrus Place Apartments Building Features
The new smoke-free building was designed by Curtis + Ginsberg Architects and developed by the Bronx Pro Group. The building is being financed through the New Construction Program (NCP) and the New York City Department of Housing Preservation and Development (HPD) as well as a trust fund loan through New York State Homes and Community Renewal (HCR). It is being constructed to rigorous Passive House standards that will reduce the development's impact on the environment. The building encourages healthy living conditions through high quality indoor air systems and fitness and exercise equipment for its residents.
Cyrus Place features 9,483 square feet of commercial space on the ground floor and 53 residences above it. Residents will have access to an elevator, bike storage room, on-site superintendent, large outdoor terrace with a playground and gardens, and a laundry room that is shared. The building is near public transportation including the B and D subway lines and the Bx15, Bx17, Bx41, 60,61, and 62 buses. The units have energy-efficient appliances and air conditioning. Tenants are responsible for electricity.
Cyrus Place Apartments Affordable Housing Units
There are four units at 30 percent of the AMI for incomes in the range of $16,560 to $44,400.  The monthly rent for those apartments is between $410 and $701. There are six units with monthly rents of $589 and $1,011 for residents at 40 percent of the AMI and incomes that are between $22,698 and $59,200. Six units are available for residents at 50 percent of the AMI and incomes between $28,835 and $74,000. For example, an individual with an income of $36,069 and $41,800 will pay $969 per month for a one-bedroom unit.
For those with incomes of $36,858 and $103,600 or 70 percent of the AMI, there are 12 units available for rents between $1,002 and $1,759 per month. At 80 percent of the AMI, there are 16 units available for rent from $1,163 and $2,037 for incomes in the range of $42,378 and $118,400.
About the Fordham Heights, Bronx Area
Fordham Heights is located in the western part of The Bronx. It is adjacent to Fordham University and its 93-acre campus. Shopping and restaurants are abundant on both Fordham Road and Arthur Avenue. Fordham Heights is also close to the New York Botanical Garden, Bronx Park, and the Bronx Zoo.
How to Apply
Although there are no deposits required or application fees, renters must meet the income and household size requirements in order to be eligible for the units. There is a preference for residents of New York City and Community Board #6 residents. Applications must be postmarked or submitted online through NYC Housing Connect by March 16, 2022.
You can read more about how to apply for an affordable housing lottery or other buildings available on Housing Connect on CitySignal.
(featured image courtesy of NYC Housing Connect)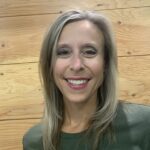 Lara Popeck has been writing for over 10 years, with a focus on business and real estate-related articles. She has a degree in Economics from Bryn Mawr College and an MBA from Montclair State University.