The building at 1998 Second Avenue is a new construction and luxury rental development in East Harlem. This new 12-story development has 51 units as part of an affordable housing lottery available through NYC Housing Connect. The lottery includes studios to three-bedroom apartments for households of one to seven people who earn incomes between $75,429 to $215,150, which is 130 percent of the area median income (AMI).
Amenities at 1998 Second Avenue
Developed by Peter Fine of Bolivar Development and designed by GF55 Partners, the building features a state-of-the-art fitness center, media room, pet-friendly policies, party room, an attended lobby, Wi-Fi, and free storage. The 3,500 square foot outdoor roof deck with a pool is a spectacular addition to the building.  There is also a 17-foot outdoor movie screen that overlooks the pool area, as well as several areas to BBQ and sit and take in the amazing surrounding view.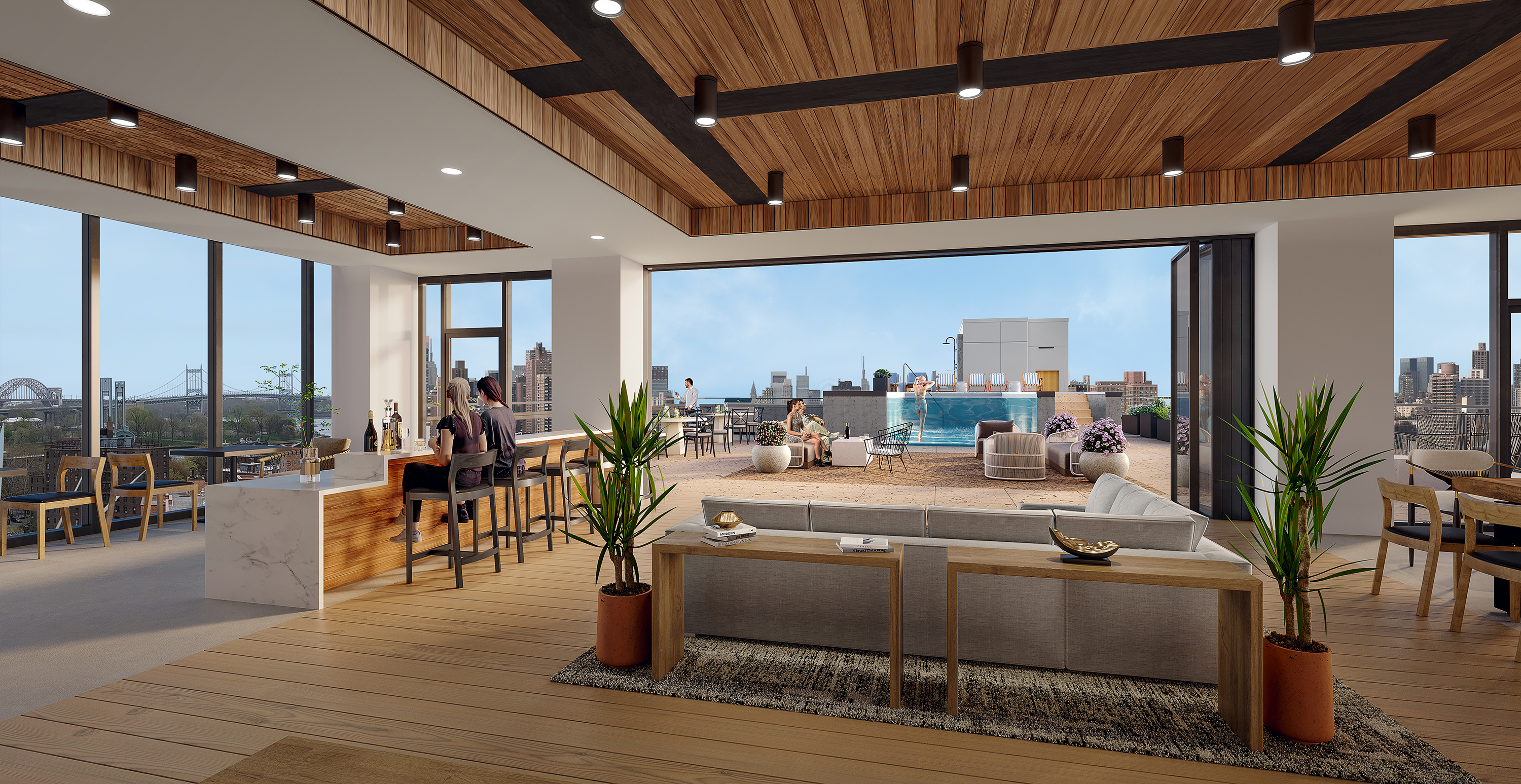 Each apartment is bright and airy, with open concept floor plans for the main living area. Large windows in the living area provide natural light and a view. Every unit also includes a washer and dryer and dishwasher. Tenets are responsible for the electricity.
About the Units
All of the units are at 130 percent of the AMI. There are 13 studios for one to two people renting for $2,200 per month for incomes between $75,429 and $138,840.  There are 11 one-bedroom apartments for households up to three people with a rent of $2,500 for incomes in the range of $85,715 and $156,130 and 14 one-bedrooms with a monthly rent of $2,600 for those with incomes between $89,143 and $156,130. Ten two-bedroom units are renting for $3,200 per month for households who earn between $109,715 and $187,330, and there are 3 three-bedrooms for households with three to seven members with an income of $128,572 to $215,150, at $3,750 per month.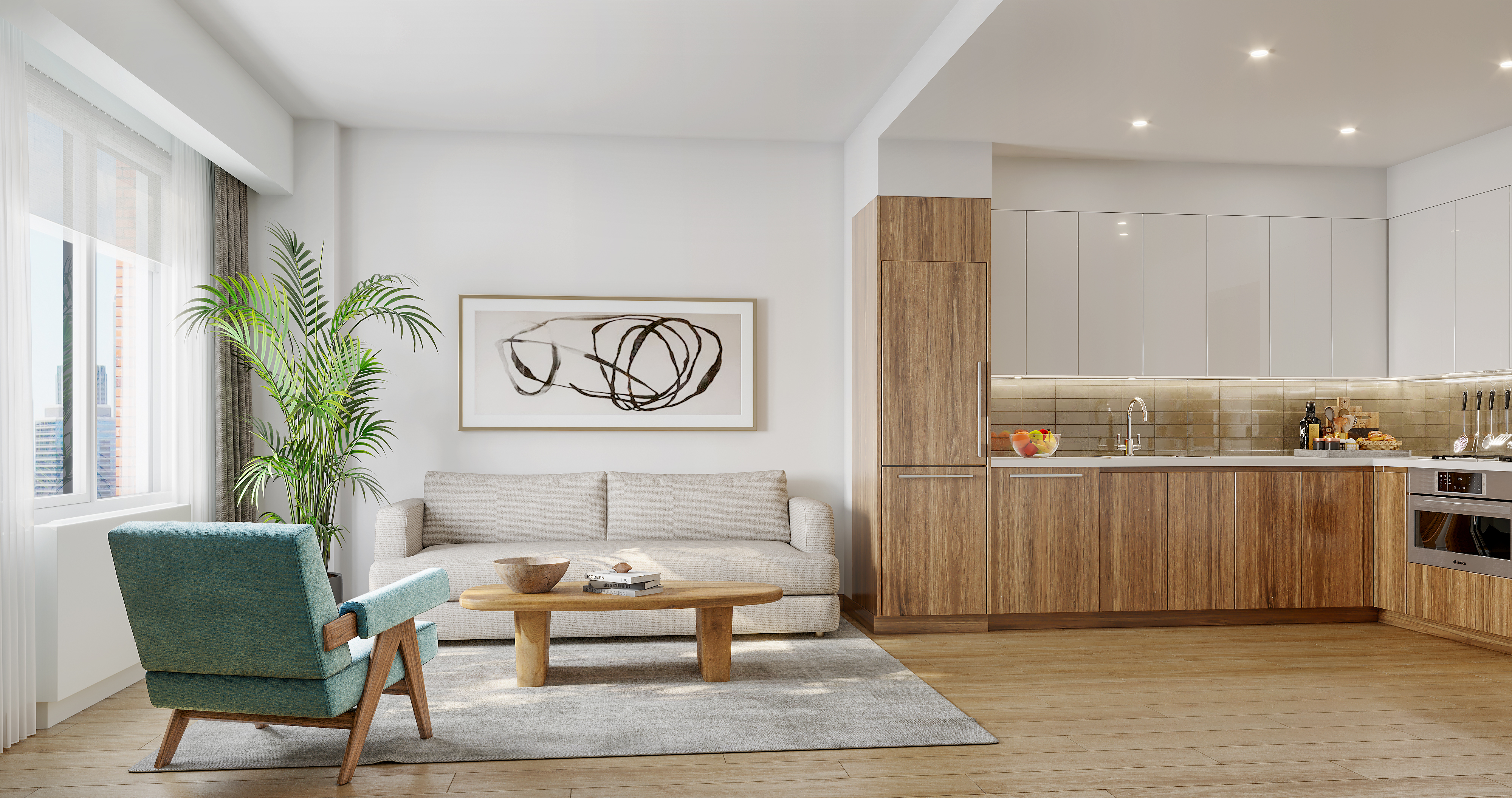 About the Area
The building is located within a vibrant NYC neighborhood with strong Latin, Caribbean, and African American influences. The area has a long history of urban renewal projects, which has created a diverse neighborhood. Within walking distance of upper Central Park and the East River Greenway and Esplanade, it is also close to all the Upper East Side has to offer, such as shops, restaurants, nightlife, museums, and cultural institutions.  1998 Second Avenue is only a few blocks from the 4 and 6 subway lines, and the new Second Ave subway line.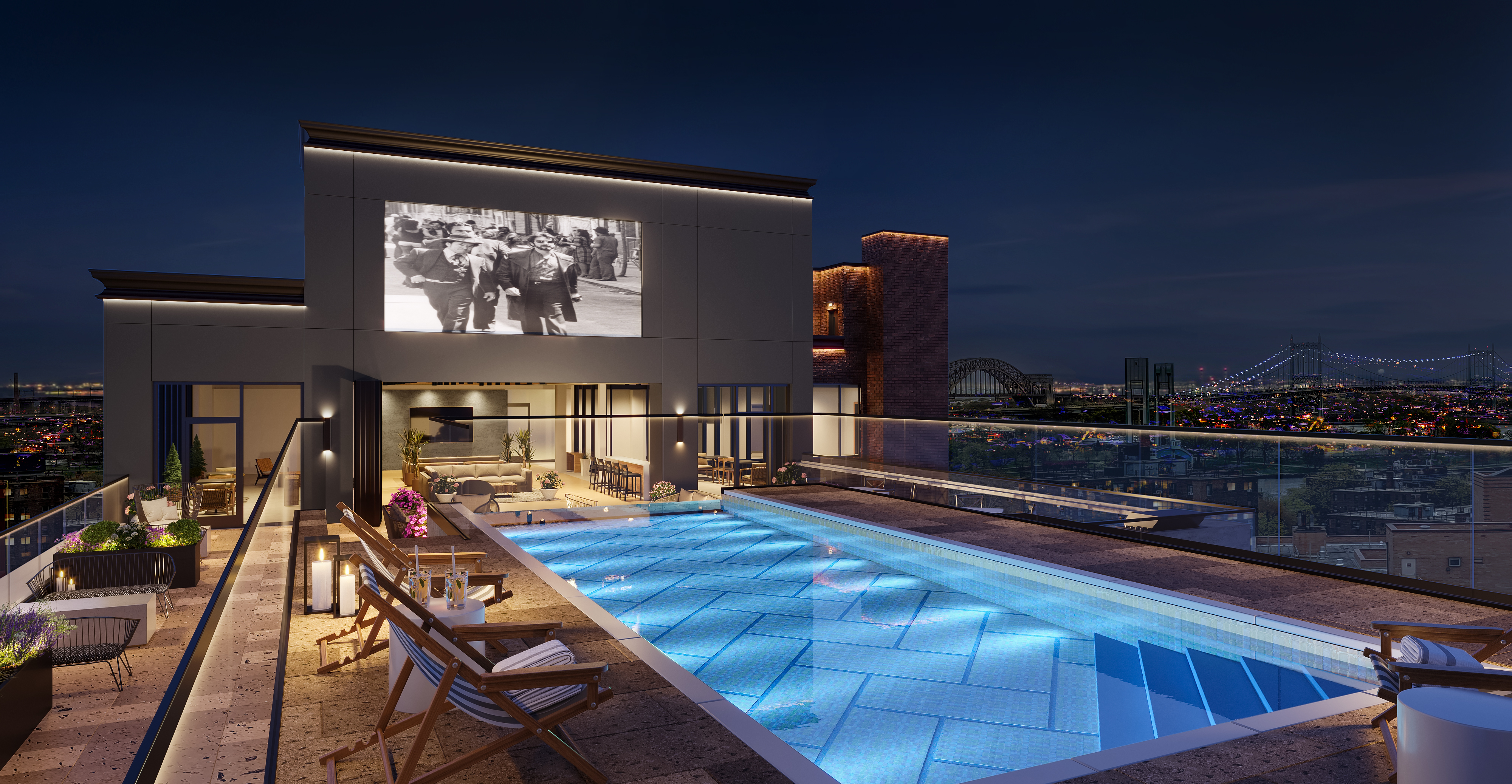 How to Apply
Qualified applicants who meet income and household size requirements will be selected through a lottery to lease affordable apartments. The lottery is run in conjunction with the New York Department of Housing Preservation and Development. Current residents of NYC will be given preference in the lottery. Applications must be submitted online or postmarked by July 14, 2022.
You can read more about how to apply for an affordable housing lottery or other buildings available on Housing Connect on CitySignal.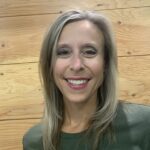 Lara Popeck has been writing for over 10 years, with a focus on business and real estate-related articles. She has a degree in Economics from Bryn Mawr College and an MBA from Montclair State University.