Currently, Jeff Bezos is the second wealthiest person on the entire globe, worth approximately $195 billion as of December 2021, according to Wikipedia. For a while there, he was number one but has now been pushed to the number two spot by Elon    Musk recently, whose worth is right around $266 billion. 
Bezos and Musk are often compared, probably more because of their similar multi-billionaire status and closeness in age and era than anything else. The two could not be more different, as far as personalities go – which is probably why they also seem to be rivals.
Bezos was born Jeffrey Preston Jorgensen in 1964 in Albuquerque, New Mexico. He was raised in Houston, Texas, and Miami, Florida by his mother Jacklyn (Jackie) and his stepfather Miguel (Mike), a Cuban immigrant who legally adopted Jeff after their marriage, in 1968. Jeff's real father, Theodore Jorgensen, had no idea who Jeff "Bezos" was, or that he was really his father, until 2012 when a reporter tracked him down. Apparently, the man was a prominent unicyclist and circus performer and afterward reached out to Jeff, who had no feelings of ill-will. Jorgensen died in 2015.
Amazon Founder
Of course, Bezos is best known as being the founder of Amazon, the largest online shopping retailer in the world. Although he has now officially stepped down as Amazon's President and CEO in 2021, he still serves as Executive Chairman of the company. Bezos started Amazon as an online bookstore in his garage in Seattle, Washington back in 1994. Everyone knows and will remember Bezos for creating the ideal business model for Amazon, opening the door for other online shopping and e-commerce based businesses worldwide. After all, Amazon now has its fingers in a little bit of everything – there's AWS (Amazon Web Services) which dominates the cloud computing world and gave them the opportunity to be a big part of the physical infrastructure of the internet itself. Plus there's Amazon Kindle for eBooks and self-publishing, Amazon Prime for video and music streaming, Amazon Alexa and Amazon Echo for assistive devices with voice command, and the list goes on.
However, like Musk, it doesn't stop there. (What is it with billionaires, anyway?)
Blue Origin Founder
Bezos additionally founded the company called Blue Origin, a company dedicated to providing less expensive multi-planetary travel, in the near future. Though Blue Origin has competed for NASA contracts with top company SpaceX and others, the entrepreneur has not been successful in obtaining any significant ones, yet. This is so, despite a lawsuit filed by Bezos against NASA in protest (but quickly dismissed) over losing the latest NASA Lunar Landing contract to Elon Musk's SpaceX.
It's been noted before, but there are three prominent billionaires who are seemingly obsessed with space and space travel, and who all have started companies around this ideal. Blue Origin, Musk's SpaceX, and Richard Branson's Virgin Galactic. Amazingly, all three companies have been generally successful in their launching and development of rockets. Bezos started Blue Origin in 2000 and achieved human flight into space in 2018. In this same year, he announced commercial space flight tickets priced at between $200,000 and $300,000. However, Bezos has funded his company mostly with his own money, and money he gets from selling Amazon stock each year for that sole purpose. And it seems like not many people really like the company, as witnessed by many articles written to that effect.
Bezos Expeditions, The Washington Post, and More
Jeff Bezos is also the founder of Bezos Expeditions, a venture capital and investment firm called a "family office", for managing the wealth of a significantly rich person or family. Additionally, in 2013 he established Nash Holdings, an LLC through which he now owns The Washington Post. He states that he does not control anything written in the paper, and wants them to remain independent in that way. Critics wonder how long that will last. The publication was acquired for $250 million in cash. Apparently, Bezos and The Washington Post have a good relationship and understanding. The Post had been close to ruining, and Bezos turned that around by making them a national publication with a more digital focus. According to any other subject related to him "just like any other", which they have.
Jeff Bezos and Real Estate
A point of interest is also Bezos's nearly $600 million dollar portfolio of real estate. There's a lot to cover here, so let's get started with his primary residence in Washington, where he lives in the exclusive Medina neighborhood (near Bill Gates) in Seattle, and has 310 feet of private oceanfront. Fun fact: the neighborhood is filled with security cameras.
The property is a little over 5 acres and spans two homes, one with 20,600 ft² and one with 8,300 ft². The place has it all, as one can imagine. In 2010, he not only invested $28 million in that property's renovation but also bought the 24,000 ft², 5-acre home and property "next door", listed at a whopping $53 million – and though we're not sure exactly how much he ended up paying, it's safe to say it was a large sum close to that!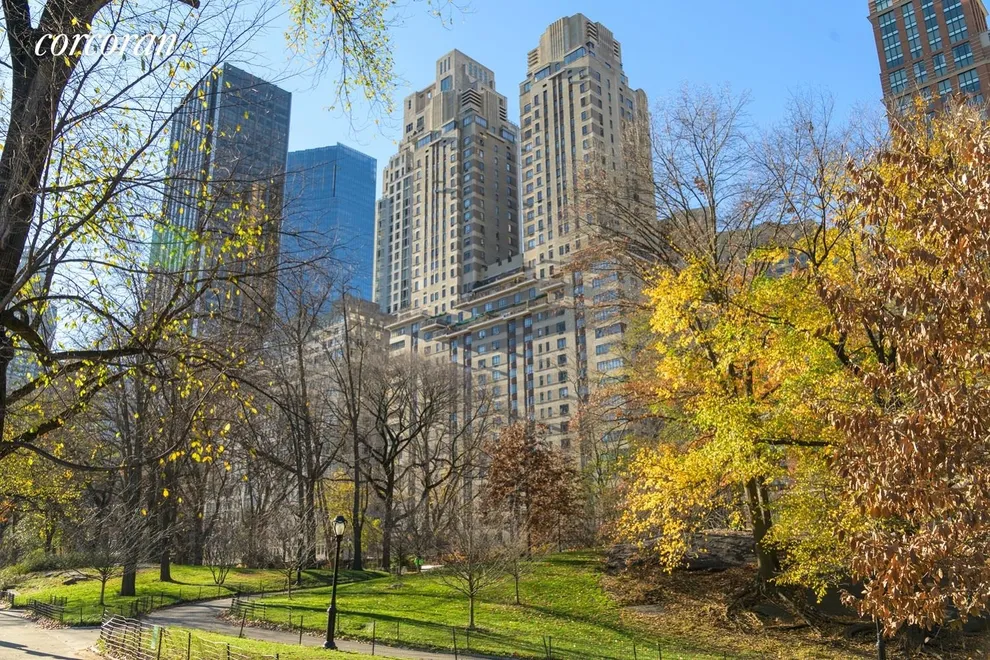 Next up, let's take a look at his NYC properties just for fun. The man has spent quite literally a fortune on Manhattan space. We'll start with the Century Condominium at 25 Central Park West, pictured above. Bezos allegedly purchased 3 units here in 1999 from Sony music executive Tommy Mottola for $7.65 million, and then the fourth unit in 2012 in the same building for $5.3 million. The New York Post reported hearing from "an insider" that Bezos didn't own any of those units, but that didn't stop them from including the widely reported purchases in his portfolio within their own article.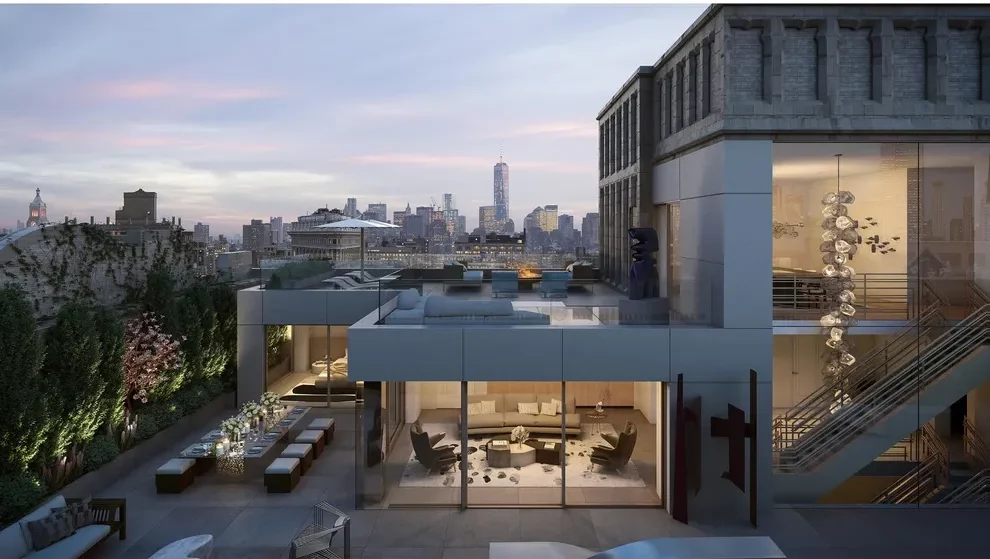 And above, we have a photo of 212 Fifth Avenue, where Bezos now has a total of five entire floors. In 2019 and 2020, he spent a total of $96 million dollars in this coveted building. For some perspective, if you Google the "most prestigious address in NYC", you get 212 Fifth Avenue. It has 48 elegant residences with every conceivable amenity and luxury you might imagine. Bezos now owns the 20th, 21st, 22nd, 23rd, and 24th floors of 212 Fifth Avenue.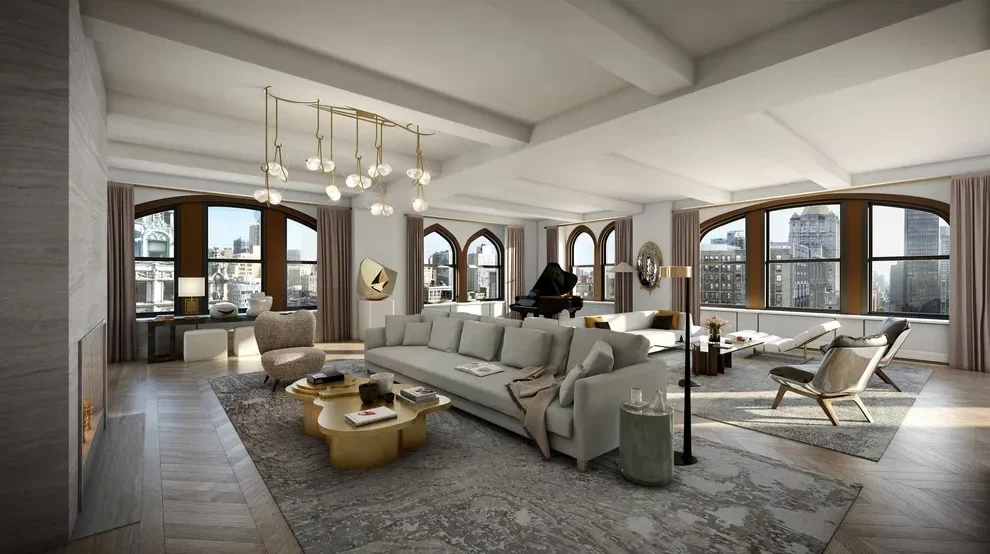 To be fair, the 22nd, 23rd, and 24th floors are really listed as one; a "triplex penthouse" totaling 10,079 ft². It features an outdoor observatory on the 24th floor and an additional 5,730 ft² of exterior space, a private roof terrace with pool, private elevator and entrance, fireplace, master bedroom with bar and adjoining sitting room – and they weren't kidding about it having every conceivable luxury, including plenty of custom marble, granite, and solid oak finished surfaces, Gaggenau appliances and more. But then again, what do you expect, from one of the top multi-billionaires on the planet?
Lastly…
On a final note, Jeff Bezos is also known as a tyrant to work for, even once given the title of "World's Worst Boss" by the International Trade Union Confederation in 2014, according to Wikipedia. The ITUC Secretary, in fact, was quite harsh with her words, saying, "Jeff Bezos represents the inhumanity of employers who are promoting the North American corporate model." Ouch. Bezos is said to be cold-blooded and calculating, relentless and aggressive in business practices, yet naturally frugal. Every decision he makes has an enumerated list of prioritized reasons behind it. And although he used to be perceived as prudent, geeky and the opposite of generous, he has worked very hard at changing his reputation over the past decade or so. You would think the man untouchable, but apparently, even multi-billionaires crave public adoration.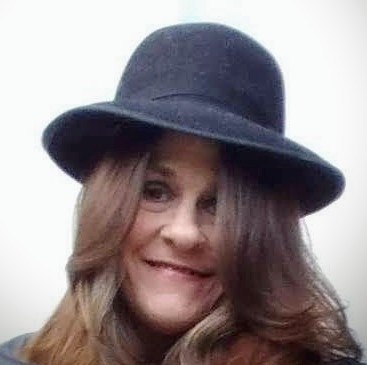 Rochelle Harris is a passionate writer originally from Phoenix, AZ. who credits her success to integrity and determination. She has a great sense of humor, loves music and her family, and writes fiction and poetry in her spare time. She is excited about the New York experience and lifestyle! Follow Rochelle on Twitter at @LinguisticAnRky or get in touch at [email protected]