The Webster Avenue Senior Residence lottery is currently accepting applications for its housing lottery. Located at 2850 Webster Avenue in the Bronx, this newly constructed building was built in partnership with the Senior Affordable Rental Apartments Program. The building is exclusively for those 62 years and older and accommodates household sizes of 1-3 and income ranges of $0 – $60,050. 
Amenities at 2850 Webster Avenue
The building has a number of benefits for residents. Building and unit amenities include:
On-site laundry facility 

24-hour superintendent 

Part-time security on-site

Social services 

Accessible entrance

Elevator

Smoke-free

Reserved units for select disabilities 

Access to D, B, 4 trains and 26, 34, 41, 1 buses
More on the Webster Avenue Units 
Webster Avenue units are exclusive to applicants who meet age requirements (62 years or older) and must qualify for section 8. There are only studio and one-bedroom units available at this time – a total of 105 studio units and 25 one-bedroom units. 
A set number of units are reserved for those with select disabilities. 5% are reserved for those with mobility impairments, while 2% of units are reserved for those with vision and hearing impairments. 
Webster Avenue Units Eligibility 
Units are available based on a number of factors, including AMI and income, plus household size.
50% AMI – Studios 
1 Person – household income $0 – $46,700

2 Person – household income $0 – $53,400
50% AMI – 1 Bedroom 
1 Person – household income $0 – $46,700

2 Person – household income $0 – $53,400

3 Person – household income $0 – $60,050
About the Area 
The Bronx offers a unique blend of culture and history, making it a highly desirable destination for New Yorkers. This location of Webster Avenue is conveniently located near everything you'll need. Within walking distance are parks, schools, the New York Botanical Garden, Cherry Valley Marketplace, Fordham University, and so much more. Nearby stations include Fordham and Norwood-205 Street. 
How to Apply for NYC Housing Lottery
Before applying, be sure that you meet the guidelines outlined by the New York Housing Connect, including age and section 8 restrictions. Applicants may submit their information online or request an application to be delivered via mail. 
Those opting for mail must send a self-addressed envelope with their request to the Fordham Bedford Housing Corporation. There are no deposit or application fees. 
Only submit one application per lottery and no duplicate application, including a virtual and a paper application simultaneously. Doing so may risk disqualification. The Webster Avenue Senior Residences lottery runs until January 3, 2023. 
For information on the Webster Apartments, visit here. You can read more about how to apply for an affordable housing lottery or other buildings available on Housing Connect on CitySignal.
What to Expect After Submitting an Application 
After submitting your lottery application, your information will be reviewed once the lottery has closed. If your application shows you are eligible, you will be contacted to set up a screening interview. During this interview, you can expect to verify the information supplied on your application to ensure eligibility, including household size and income.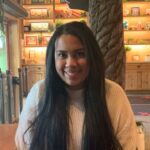 Kylee was born and raised just outside of Sacramento in a small town full of history and charm. She stays up-to-date on the real estate market and hopes to empower hopeful buyers and sellers to make the best decisions for themselves. Kylee is particularly interested in bridging the gap for younger generations, helping them understand the power of owning and investing in real estate.