Zillow's co-founder and CEO, Rich Barton, led the Q1 earnings call on Thursday evening, sounding somewhat strained and a bit scripted. It is a time of gravity for the entire real estate industry, especially so for fledgling proptech startups. During the global pandemic, many sectors of the tech industry enjoyed a brief time in the spotlight, complete with a brief window of opportunity for cultivating insane profits, often in proptech and other related real estate businesses. This may have created a false sense of security for some, however, now that the housing market has slowed down significantly. Perhaps Barton was feeling the pressure.
Earnings Call Results
At first, the results for Q1 seemed pleasantly surprising. After all, revenue was $4.26 billion, meaning a profit of $16 million – up from $1.22 billion a year ago. Analysts expected earnings of around 24 cents a share with revenue estimated at $3.36 billion. Earnings per share were reported as 49 cents a share, up from 44 cents last year. The IMT segment (internet, media, and technology) reported a 10% increase in revenue of $490 million for Q1. The mortgage segment reported a revenue of $46 million.
The Q1 results overall were terrific, really – except for one huge, glaring problem. The estimated outlook for Q2 – and beyond, is bleak – the numbers the company predicted are far below what analysts and investors hoped. Zillow says it's stronger than ever, now being able to withstand the uncertainty, volatility and rising-interest-rate environment of today's market. Investors aren't so sure Zillow should be this confident, which is reflected in the near-10% loss in stock prices after the earnings call, after the bell on Wall Street Thursday night.
The Rest of the Call
Barton began by segueing into the current state of the market, saying, "I'd like to spend a little time talking about the housing market, given it's on everyone's mind." After some random comments about experts and analysts having variable opinions and predictions, he said, "The common thread across these forecasts is uncertainty, for the [2022] housing market. We continue to see low inventory levels down 23% year-over-year in March. New for-sale listings were less strained in March, up 36% from February levels, but still down 9% year-over-year." Contradictorily, buyer demand still remains high, according to Barton, a big reason for uncertainty.
After that, the CEO brought up their failed iBuying venture, Zillow Offers. "With the rapid and successful wind-down of the excess inventory, Zillow has become a company with a nimble balance sheet, a large cash position, and a core business that produces strong positive cash flow," Barton declared. Of the original approximately 20K homes needing to be offloaded, he reported only about 100 remain. He also spoke about how they'd reduced debt in that segment, which will be debt-free by the end of Q2, completing the Offers wind-down. Incidentally, the company is also authorizing an additional $1 billion in share buy-backs, after already buying back $2 billion in shares, for Q1.
Zillow Targets for Q2 and Beyond
Some of the target areas for Q2 the company identified were developing and integrating services for their "super app," intended for both home buyers and home sellers. The company is devoted to enabling and empowering people with the tools they need to buy or sell a house – from start to finish. Since Zillow has identified 'touring' (showing) homes as the key selling point in the average buyer's engagement with the site, it plans to improve and integrate services from other areas of the business to create the all-in-one "super app" they have in mind. They have set a lofty goal for 2025's revenue of $5 billion and a 45% EBITDA margin.
Introducing 'StreetScape' for New Yorkers and 3-D Home Tours from Zillow
It's no secret Zillow still wants to maintain its lead position in the real estate market, and why not? After all, they could disrupt the real estate industry, permanently changing the landscape and setting the bar much higher – perhaps by coming up with some new feature no one else has-? This brings us to StreetEasy, owned by Zillow Group Inc., and AR – augmented reality. If there's one thing that would change the game significantly at this crucial time, it just might be the new feature Barton talked about. Introducing: StreetScape, exclusively for New Yorkers.
Zillow has newly introduced another cool virtual reality feature with their 3-D home tours, for home shoppers who want an experience both immersive and interactive, with a virtual tour that's extremely lifelike and accurate. With StreetScape, augmented reality allows apartment hunters or home shoppers on the StreetEasy app to easily point their phone's camera at any building they're curious about. A floating map will appear, with floating icons you can click on that will give you all the information about any residential building in view, including whether there are any units available within it, plus building amenities and information on available units, virtual tours, and more.
However, Zillow has claimed that they still believe in the real estate agent and their presence in the transaction. But with their "super app" and essentially virtually on-demand apartment tours with StreetScape, it seems they may be shifting to a position that will box out the agent or make them less necessary in a real estate transaction. This comes at a tough time with agent commission structure under scrutiny with the latest NAR lawsuits.
Final Observation
We've certainly seen what can happen when real estate disruptors like Zillow become too confident and try to take over an entire market they know nothing about. Rich Barton may just take Zillow to new heights after all, and make the most dramatic comeback we've seen in decades.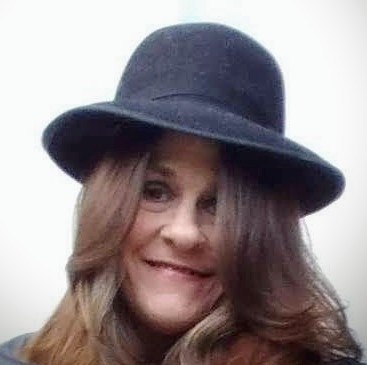 Rochelle Harris is a passionate writer originally from Phoenix, AZ. who credits her success to integrity and determination. She has a great sense of humor, loves music and her family, and writes fiction and poetry in her spare time. She is excited about the New York experience and lifestyle! Follow Rochelle on Twitter at @LinguisticAnRky or get in touch at [email protected]