It might be getting more expensive to be a landlord in New York City. A proposed bill by the City Council suggests that landlords be responsible for providing internet service to their tenants. Councilmember Ben Kallos introduced the new bill last week, which would require that owners of multifamily properties provide free broadband internet to the entire dwelling. If the bill passes, existing buildings with 10 or more apartments will need to comply with the mandate by January 1, 2026. New construction buildings would need to be wired for internet service.
Is Internet Service Just as Important as Other Utilities?
The proposed bill implies that internet services have become just as ubiquitous as water or electricity. It states that the cost of internet service, including any related charges, cannot be passed to tenants. Mr. Kallos said in a statement: "It's time to add Internet, so it is there and just works when a tenant moves in. We can finally end the digital divide and bridge the homework gap by making sure every apartment in New York City comes with Internet." He believes that the half a million New Yorkers without the Internet need it to stay informed.  
Property Owners Oppose the Bill
Most property owners in New York City will likely push back against the bill because they are already responsible for certain utilities for their tenants. Jay Martin, executive director of the landlord group the Community Housing Improvement Program, said the bill is "yet another unfunded mandate on rent-stabilized housing providers." This mandate would push the cost for landlords to operate higher, forcing them to increase rent prices. 
Who Pays for Which Utilities
NYC landlords are required by law to provide heat, electricity, and hot water. The rental agreement will dictate which utilities the landlord covers, but most apartments include heat and hot water. Some newer buildings have individual heating units, so the heat is metered and paid for by the tenant. In older, more significant buildings with HVAC systems, the heat is usually supplied by the landlord. Still, the tenant must pay for the electricity that powers the fan to generate the heat in the apartment.  
What is Required by Law
In New York City, building owners must supply hot water 365 days a year at a minimum temperature of 120 degrees Fahrenheit. Heat season is from October 1 to May 31 and states that landlords must provide tenants with heat of at least 68 degrees Fahrenheit when the temperature falls below 55 degrees during the day (between 6 am and 10 pm). The indoor temperature at night must be at least 62 degrees. However, landlords don't always live up to their requirements as complaints against landlords providing inadequate heat skyrocketed last winter.
What NYC Landlords Pay for Utilities
For a landlord already paying for heat and hot water, the utility costs can add up. Depending on the size of the housing unit and how many people live there, the heating and water bill varies. On average, landlords can expect to pay about $150-$200 per unit per month for heat and hot water during heating season. 
Having to provide free Internet will add to their utility costs. For a landlord that does not currently have internet service in the building, it could cost upwards of $6,000 for the installation alone.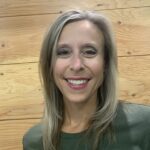 Lara Popeck has been writing for over 10 years, with a focus on business and real estate-related articles. She has a degree in Economics from Bryn Mawr College and an MBA from Montclair State University.