Update: The Federal Government has announced that it will issue pardons for those convicted of marijuana possession at the federal level. Additionally, legal sales of marijuana have begun in NYC, starting in late 2022 like the city promised.
Many people celebrated the legalization of weed in New York State back in March of 2021. I may or may not have been one of those people. Sorry Mom, but there was so much to celebrate! It was an exciting time to be a New Yorker, so why did that excitement die down? You certainly see a larger sense of calm amongst smokers. You can't go to Times Square without smelling the sticky icky. However, it's been nearly a year since it's been legalized, and people just seem to be twiddling their thumbs waiting on information.
So what's the good word? How legal is weed? And is it even legal for everybody?
Medical Marijuana in NYC
First and foremost, medical weed is very legal in New York and has been since 2014. Getting it is a bit of a hassle though. First, you need a doctor's note. However, the doctor in question has to be legally allowed to give out cannabis prescriptions, which is a bunch of hurdles that we don't have time to get into. 
Additionally, the prescription can only last up to 60 days. That said, the new cannabis law lets certified prescription holders grow a few cannabis plants in their apartments. And nothing's more fun than a little botany project!
Status of Legal Marijuana in NYC
For everyone else, it's a lot easier, at least on paper. Anyone over 21 can smoke weed anywhere people can smoke cigarettes. They can hold up to three ounces at a time. Where this gets interesting is what happens when legal sales in dispensaries finally begin. People 21 and over will be allowed to have 5 pounds of weed, which is an insane amount. They'll also be allowed to have three plants (six if there are multiple adults in the space) and on-site areas that people can congregate and smoke together. Which is great news for casual smokers! So…When do the sales begin?
The NYC government website says that legal sales will start at the end of 2022. However, other people are skeptical for a variety of reasons. Things seem to be on track for NYC, but many places upstate have opted out of legal sales altogether. There are several reasons for this, like the fact that other states that have legalized weed, like California, are still seeing high rates of illegal sales. Many of these New York towns want to see if NYC will go the same way. That said, all sales in NYC are technically illegal right now, so this is an experiment that will take a while to shake out.
When dispensary licenses do eventually go out, half will be given out to communities that have been negatively impacted by the war on drugs. Additionally, people charged and/or convicted of certain crimes will have their records expunged. That said, not everyone who has been charged with a cannabis-related crime is so lucky. Those who have been prosecuted federally will still, unfortunately, be in prison, even if that prison is in New York State. This is one of the biggest criticisms people have of cannabis legalization. It's not a great look when dispensaries open, but people are still behind bars for something that's no longer a crime.
But again, NYC doesn't really have an issue with dispensaries because there aren't any. In fact, many people who have been selling illegally even want to be doing it the right way. The Rolling Stones covered a man by the moniker of Uncle Budd. But Uncle Budd doesn't sell weed out of a van. Instead, people give this jolly gent a donation. Once said the donation is given, Uncle Budd then feels so wonderful about this amazing donation that he gives them weed as a fun little thank you. And there's no law against giving weed as a gift! 
However, that same Rolling Stones article details how much Uncle Budd wants to sell his product legally. However, the distribution of licenses has had some slowdowns, largely due to Andrew Cuomo in 2021 being Andrew Cuomo in 2021. As stated earlier in the article, the plan is to get the ball rolling by the end of this year. Until then, places like Uncle Budd's van are technically illegal. That said, nobody seems to care so far. The crackdowns of the past have become very infrequent and folks in the city seem to be going with the flow.
So things in the city have largely stalled when it comes to legal weed. Illegal sales are still happening as the government twiddles their thumbs, people are still in prison waiting to be free, and no one, except people with subscriptions, has a way to purchase it legally. So while things are definitely better, they are still not ideal.
The people of New York City don't know what's going to happen next because no one is really being clear. Take the city website for example. All they say about when legal sales start is that it will happen "in late 2022 at the earliest."
There is no date set in stone and things keep getting pushed back. The Cannabis Control Board sometimes holds public meetings, but not a lot happens at them. So what can be done here? First and foremost, the city and state need to release the people they said they would from prison. This process has started but is going extremely slow. The second thing that needs to happen immediately is the distribution of licenses. This will at least give the mobile weed sellers in the city an opportunity to sell legally.
Smoking and possessing weed in the city is finally legal after decades of over-policing. This is a great step for all stoners and casual smokers alike!
However, now that the seal of approval has been made public, progress has stalled and that is not good for anyone involved. NYC and New York State as a whole clearly want to do better for their citizens. But doing better means actually doing something to make progress.
Possessing and smoking weed doesn't really mean anything if selling and buying are still illegal. So for now, while things are better, they have somehow still remained the same. It's a weird situation for sure, but hopefully, things will improve soon.
Until then, smoke up, call your representatives, and get some good munchies. Though not necessarily in that order.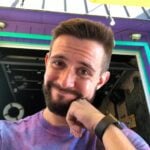 Russell is a writer and comic based in New York City. His plays have been featured at Penn State's Cultural Conversation's Festival, The NYC Thespis Festival, and Imaginarium's Inaugural Theater Festival. Follow him on TikTok and Instagram @pooleparty528