Whether you're in need of a place today, or you're like the rest of us and love browsing in neighborhoods with no intention of living there – comparing price points can be fun.
To add to the fun, we've rounded up what you would be able to get in five New York neighborhoods for $2,000 versus $10,000 a month. Happy hunting! Or browsing, if you're into that.
Greenwich Village
$2,250
Studio, Shared Bath
Small but mighty, this unit has everything you need for modest living. The renovated studio, though private, shares a restroom with other tenants. With large windows, high ceilings, lush hardwoods, and an open concept, it's described as feeling spacious.
One of the true highlights is the location, with short walks to Jefferson Market Garden (former location of the House of D), Union Square, and Washington Square Park. Residents also have quick access to numerous transportation lines and MTA stops.
vs.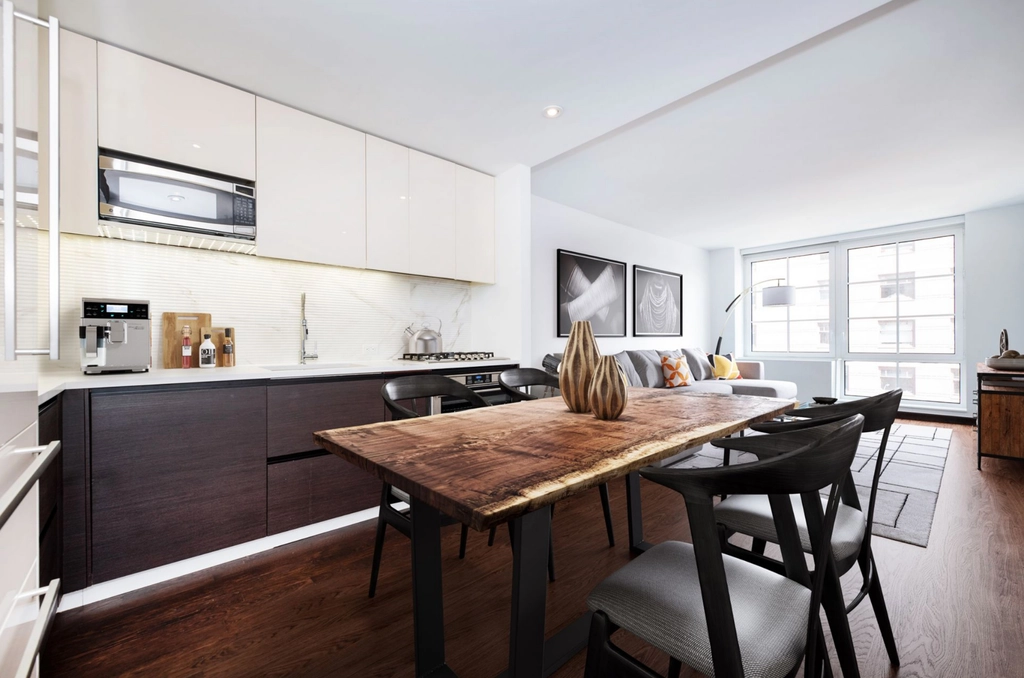 $10,995
3 Bedroom, 2 Bathroom
This corner lot offers three bedrooms and two bathrooms, with views of the courtyard plus views of 12th Street. In addition to the split bedrooms, there is also a main bedroom with an en-suite bath. 
Home chefs will love the property as there is a gourmet kitchen featuring full-sized luxury appliances and decadent fixtures. Only three minutes away is access to L, 4, 5, 6, and 6X.
Building amenities:
Doorman

Elevator

In-building laundry

Courtyard

Storage facilities
Chelsea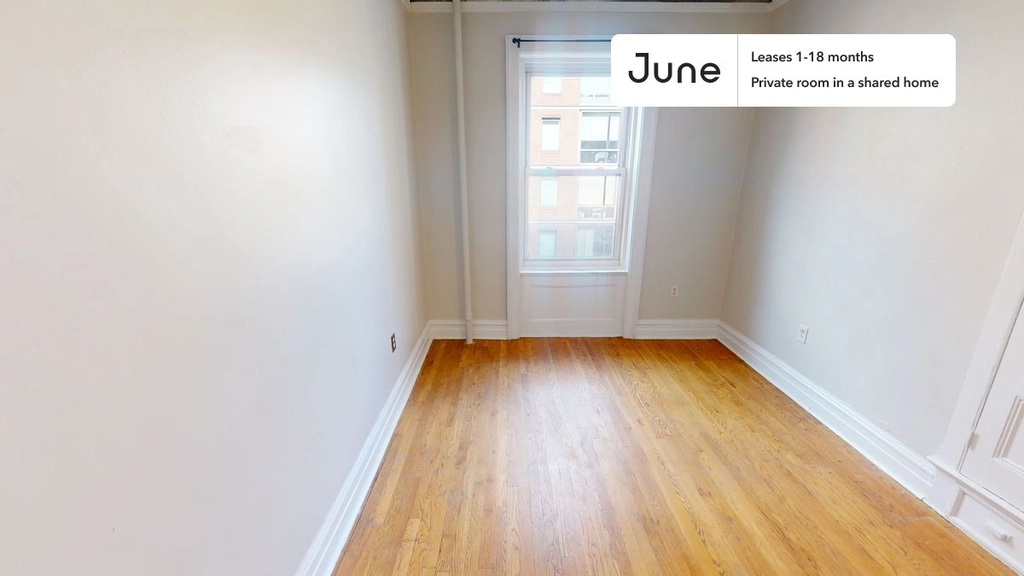 $2,050
Private room, Shared Bathroom
Chelsea doesn't offer much in the way of affordable housing options. For $2,000, you can rent a small, private room in a shared four-bedroom, one-bath apartment from June Homes. However, utilities are not included in this price. Common areas and benefits of the apartment include air conditioning, a kitchen with a dishwasher, microwave, refrigerator, and oven, plus a living room to relax in. Residents can enjoy the convenient location with convenient access to the A, C, and E.
vs.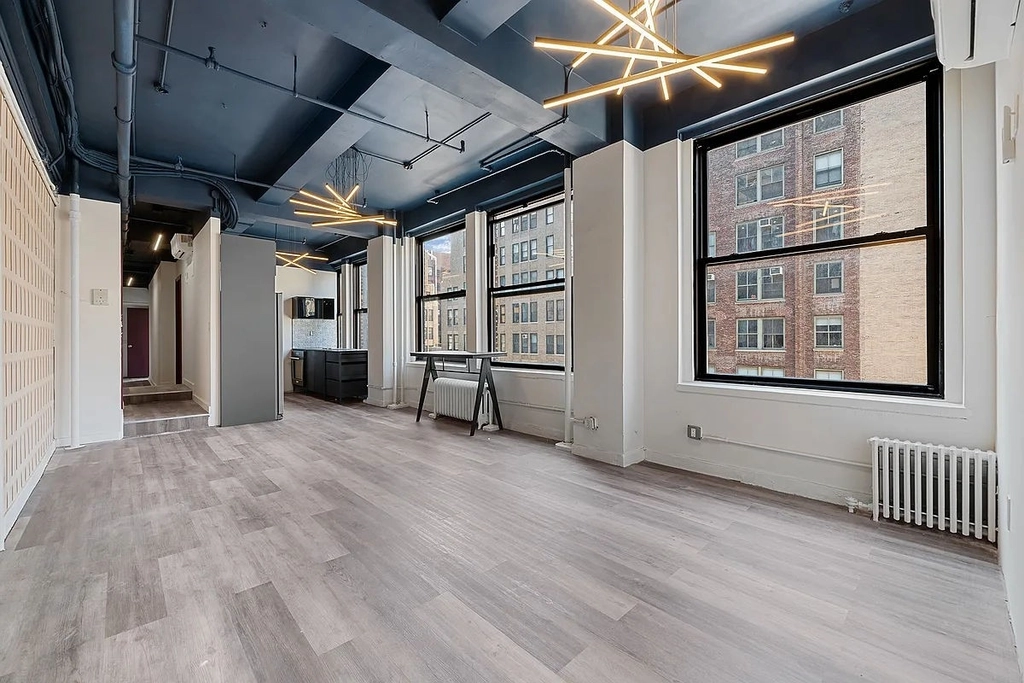 $10,995
5 Bedroom, 2 Bathroom
At roughly 2,200 sq ft, this full-sized loft offers a captivating combination of space and style. With recent renovations and amenities like sweeping views and an in-unit washer and dryer, it's easy to picture settling in here. 
Within the apartment, tenants will find closets for each of the bedrooms, additional space to function as a closet or extra bedroom, a chef's kitchen with a beautiful island, a private balcony, and AC.
Building amenities:
Elevator

Lobby

Full-floor apartments (eleven of twelve stories)

Outdoor space
East Village
$2,000
Private Room, Shared bathroom
At roughly 100 square feet, this bedroom leaves just enough room for the necessities and nothing more. It is just one of three bedrooms in the property, with a shared common space complete with a living room and kitchen. 
For those looking to be a part of the action for an affordable price, sharing a unit is one of the few choices available in Alphabet City, East Village.
Home amenities:
Smart lock

Heating (radiator)

Wi-Fi
vs.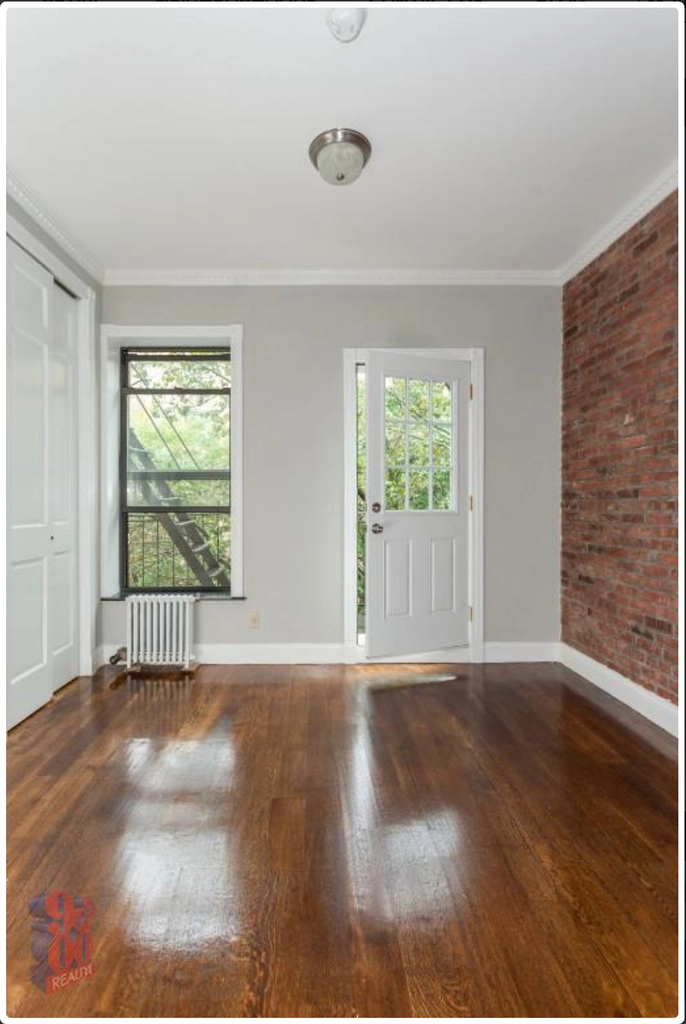 $9,995
4 Bedroom, 2.5 Bathroom
At the top of the scale is this East Village duplex apartment with four bedrooms plus two extra rooms to be used as recreation or however necessary. 
Recently renovated, the property is updated in modernity while maintaining the charm, including features like the marble bathrooms, an in-unit washer and dryer, a kitchen complete with granite countertops and stainless-steel appliances, and exposed brick. The location also offers easy access to the 6, N, and R trains, plus M15 bus service.
Building amenities:
Private outdoor space

Pets allowed
Bushwick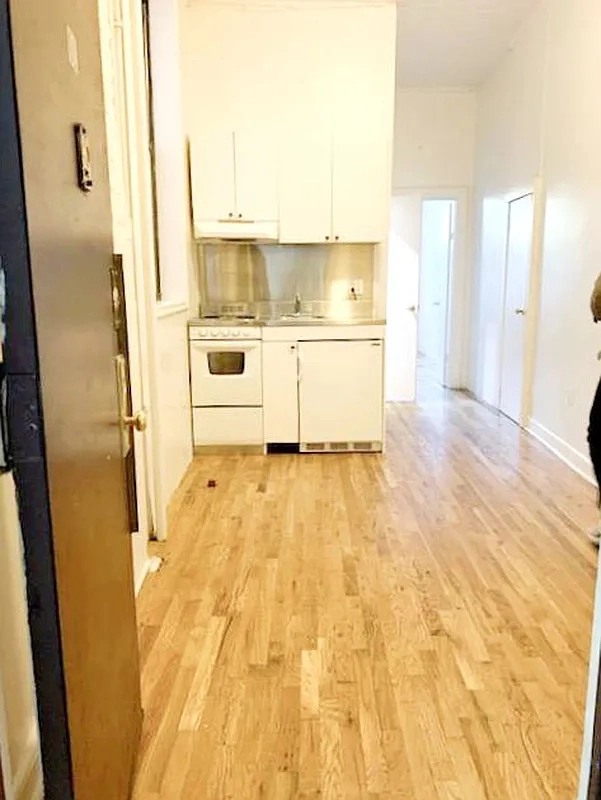 $2,000
1 Bedroom, 1 Bathroom
This recently renovated one-bedroom garden apartment puts tenants in the heart of Bushwick. Featured include the hardwood floors, high ceilings, and abundant closets, not to mention the large bedroom with enough space to be creative. 
Included in the price are heat and hot water. Tenants can enjoy easy access to the L train, which is only minutes away. Residents can also enjoy a shared backyard space.
Building amenities:
Private outdoor space

Animals allowed
vs. 

$7,250
5 Bed, 4 Bath
At the higher end of units in Bushwick, this apartment is ideal for roommates are a family who needs extra space to expand. Things to love here include the AC throughout the apartment, including in each room, and the kitchen, which features stainless steel appliances, a dishwasher, and a microwave. 
Plus, the unit comes with a video intercom and gorgeous hardwoods throughout. The nearby Myrtle-Wycoff station offers easy access to M and L trains.
Building amenities
Gym

Furnished rooftop

Laundry room
Flushing 

$2,100
A spacious two-bedroom apartment is what you can get in Flushing for just $2,100 a month. 
The unit features conveniences like stainless steel appliances in the custom designed kitchen, and refinished hardwood floors, plus both bedrooms are large enough to each fit a king bed, something you rarely see in city living, 
Building amenities:
Heat and hot water included
Easy street parking
vs. 
$1,399,000
3 bedrooms, 2 bathrooms
For close to $10,000 a month, you can purchase a home in Flushing. An estimated mortgage on this home taps out at just over $8,000 a month. 
In addition to convenience, this home offers space, a detached two-car garage, a multi-car driveway, and plenty of potential to make it your own. Not to mention, there is a finished basement with a separate entrance – perfect for multi-generational living!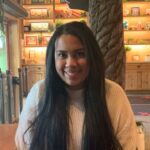 Kylee was born and raised just outside of Sacramento in a small town full of history and charm. She stays up-to-date on the real estate market and hopes to empower hopeful buyers and sellers to make the best decisions for themselves. Kylee is particularly interested in bridging the gap for younger generations, helping them understand the power of owning and investing in real estate.