A Synopsis of the NYC Homeowners Handbook (Including the Resources)
In a continued effort to remedy New York City's challenging home market, Mayor Adams has published the Homeowners Handbook. This handbook is an official guide and compilation of all the resources that a renter or homeowner could need to purchase, maintain, and keep their residence. From resources on emergency repairs to reporting directions for unlawful violations, the Homeowners Handbook aims to take the guesswork and likelihood of scams and wrongdoers out of the housing space.
The release of the Homeowners Handbook is not the Adams administration's first attempt at covering relevant housing issues for New York residents. Building off of the foundation provided by Housing Our Neighbors: A Blueprint for Housing and Homelessness and the Bedford-Stuyvesant Housing Plan, the Homeowners Handbook aims to provide a comprehensive approach to helping New Yorkers obtain quality housing and know their rights along the way. 
With an easy-to-follow layout that highlights various issues a household may face and the resources needed to tackle the problem, this handbook is likely to have major shockwaves in the city, accomplishing an end goal that Adams says many are excluded from, generational wealth.
"The best way to build wealth is to own a home, and my administration is investing the money and doing the work to make the dream of homeownership a reality for more New Yorkers… I will not accept a city where Black and Brown communities and renters are priced out of the chance to build wealth for their children and grandchildren." says Adams in the Homeowners Handbook Press Release. 
Inside the Handbook – Standards and Resources
Chances are that many residents won't take the time they need to read the handbook until they're in a pinch. Whether it be because, as a renter, many homeowner resources aren't pertinent to your situation and vice versa, or simply because they don't believe they'll qualify.
In all reality, this couldn't be further from the truth! Knowing what resources are available ahead of time makes you more prepared for worst-case scenarios. Not to mention, the Homeowners Handbook emphasizes how informing yourself can help the people you love: neighbors, parents, siblings, and children.
Section by section, these are the highlights, including resources in the Homeowners Handbook.
Resources for Homeowners Needing Financial Help
Heating, Water, and Energy Help
Eco-focused Abatements and Programs
With a wider green initiative in New York City, it makes sense that resources in the Homeowners Handbook would also emphasize a preference for eco-positive options. 
Repairs and Maintenance Assistance
You're not alone in the maintenance and upkeep of your home. If you require help, many resources are available for residents of all backgrounds and needs. However, there are a few services that you're responsible for as a homeowner, including pipe preservation (including preventing freezing pipes), snow maintenance or removal, and refuse and recyclables upkeep. For information on help with limited repairs, see below.
Landlord Responsibilities and Tenant Rights
As a tenant, you have rights. Knowing them can help protect you from unlawful landlords and ensure your quality of life. Landlords are expected and required to adhere to a strict code of conduct to ensure the safety and well-being of all tenants. Here's what to know:
Tackling Growing Problems
The Homeowners Handbook aims to tackle a number of general but persistent issues affecting New York City residents. Not only does the handbook aim to educate residents on what issues are prevalent, but it also seeks to inform homeowners and renters on how to spot and prevent or cope with common problems in NYC.
Tackling Unauthorized Property Inhabitation
An issue that has long been identified but continues to take shape is NYC's short- and long-term unauthorized rentals. The Homeowners Handbook aims to help educate the public on what is appropriate and when to report problems, all rooted in remaining vigilant. Instances of unauthorized inhabitation include:
Short-term Vacation Rentals
Homeowners are not permitted to rent their spaces out to vacationers without prior authorization by the city for less than 30 days. This is further highlighted as a growing problem with online rental brands such as VRBO and Airbnb permitting listings on their sight that are not legal.
The handbook emphasizes that this is a growing problem the city aims to crack down on with the help of neighbors, keeping an eye out for a constant influx of guests with travel gear or who appear to be visitors and reporting the incidents. Why? Because these unauthorized short-term rentals further perpetuate the housing shortage, upping rent and leaving actual New York residents without quality housing in favor of short-term rentals.
Illegal Housing Conversions
Cellars that are located in a one to two-family home are not permitted to be converted into a living space. On the other hand, basements are permitted to be used as a living space, so long as they follow strict conversion guidelines. Wondering what the difference between a cellar and a basement is? The Homeowner Handbook outlines the difference as cellars having more than half of their height below the curb level while basements have more than one-half above the curb level.
Deed Theft
Deed theft is a tragic way to lose your home, yet it is all too easy. One way this occurs is a forgery in which someone forges your signature, title transfers, and similar documents to take ownership of your home.
The other, which is rising in prevalence, is fraud. This works by a person or company preying on vulnerable homeowners promising false outcomes like help with paying down your debts if you sign over part or all of your home as collateral. You should never sign a document that transfers your rights to another person or company. No reputable party will request this. If this occurs, report the incident immediately.
Other Scams
There are a number of other scams that the Homeowners Handbook hopes to educate residents on. While they're always changing in order to stay ahead of officials and continue tricking homeowners, keep these general guidelines in mind:
Never divert payments (mortgage or other fees) to a company that is not your lender

Never pay upfront fees to a third-party "helper" to have them help you recover in cases of financial hardship.

Never opt for bankruptcy over making housing payments at the request of someone besides a qualified legal professional.

Never authorize a change of ownership, partial or whole.
If you're the victim of one of these growing problems, you're not alone. Whether it is today or occurred months ago, it is never "too late" to report criminal activity. You may reach out to a local organization for help or contact your local Attorney General's office for more help.
Estate Planning
Homeownership is crucial for beginning or maintaining your family's generational wealth. Estate planning is one way to protect your investment and ensure it is preserved long-term. The Homeowners Handbook offers step-by-step help on how to conduct end-of-life planning with free resources for aid along the way. From understanding how probates, wills, and trusts work to knowing your legal options, the Center for NYC Neighborhoods' Homeowner Hub offers free help.
For more information on qualifying factors for assistance-based programs or resources for complaints and legal action, read the entire Homeowners Handbook here. If you're a homeowner who needs assistance, consider reaching out Homeowners Help Desk in person or online here.
The Takeaway
The Homeowners Handbook highlights a number of problems, solutions, and resources for homeowners, renters, and landlords across New York City. It aims to be a comprehensive resource for those involved in all sides of the market to understand their rights and responsibilities, combatting one of New York City's greatest problems – safe, equitable, and accessible housing for all. Protect your greatest asset or that of your loved ones by staying informed and in charge of your housing decisions.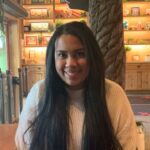 Kylee was born and raised just outside of Sacramento in a small town full of history and charm. She stays up-to-date on the real estate market and hopes to empower hopeful buyers and sellers to make the best decisions for themselves. Kylee is particularly interested in bridging the gap for younger generations, helping them understand the power of owning and investing in real estate.