A Story of Racial Targeting, Thievery and the Injustices of Big Landlords
When I saw this story first in an article in The Real Deal, I silently applauded them for publishing it. At the same time, I was seething inside at the horrible act of shocking thievery and staggering injustice. I wondered how a crime of this magnitude could be happening in today's racially stimulated climate in the first place. I can tell you I still have not figured that part out. Instead, what I did learn is that creepy, white-collar criminals committing these types of underhanded, immoral crimes still exist. They lurk in obscurity on the fringes of society, lying in wait for their next vulnerable victim of opportunity. 
Meet The Robinson Family
The Robinson family living at 964 Park Place was the first Black family to move into the Crown Heights neighborhood in Brooklyn in 1951. The neighborhood at that time was predominantly inhabited by a white Jewish population.
Google street view of the Crown Heights home
At first, the Robinsons rented while they saved. In fact, for 17 years, the couple lived in the house they loved, even had a daughter born in the house, and finally, in 1968, they were able to buy the home with a $17,000 mortgage. Later, their granddaughter Sherease would also be born in the home, just before Ida Robinson suffered the loss of her husband. In 1991, ten years later, Mrs. Robinson paid off the debt.
But then, in the 2000s, struggling financially, she borrowed against the house twice. She was finally overwhelmed by the $455,000 in debt she then found herself in, fell behind in the payments, and received a letter of default on the loan.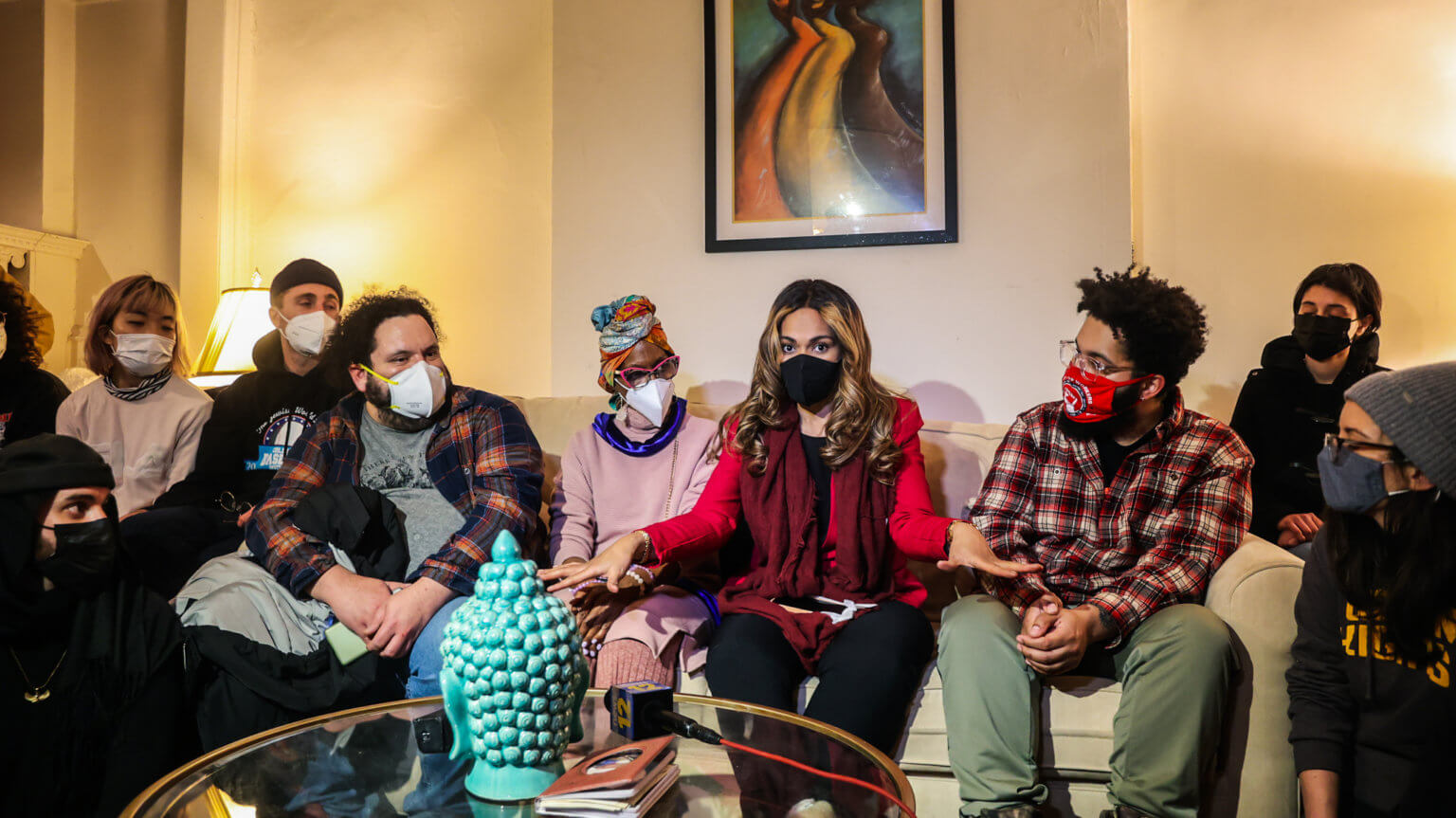 Ida Robinson is now 98 years old, former owner of the home where the family has lived for over 70 years. She still resides in the home with her 68-year-old daughter, Queen Afua Helen Robinson, and her 42-year-old granddaughter, Sherease Torain, who is also an active member of the Crown-Heights Tenants Union. However, the three generations of Robinsons lost their deed in 2015, when then-92-year-old Ida was a victim of deed theft, according to the family. Recent events indicate the family is in jeopardy of losing the shelter of their home altogether.  
What Transpired
Their nightmare began many years ago, in the fateful year 2010. Enter a previously unknown financial advisor, who approaches Mrs. Robinson unsolicited, ironically not long after the letter of default on her loan arrived. Desperate to find a solution, Ida speaks to the advisor, who sent a broker to her home. The broker assured her he would speak on the family's behalf and that in the meantime, they should not speak to anyone else about their situation. Eventually, the broker sent a representative from the LLC that supposedly purchased the home. But the fact is, she never agreed to sell the home, and she never received a dime. Court records reveal she initially refused to consummate the sale, resulting in a lawsuit, settlement, and finally, the transfer of the Deed currently on record. 
It is also important to note that it's suspected that Mrs. Robinson was a victim of the subprime lending crisis due to the timing and circumstances of the second loan, a refinancing of the previous $200,000 home equity line to $455,000, in particular.
The January 2007 lender, BNC Mortgage (a subsidiary of Lehman Brothers), issued at least $47.6 billion in subprime loans until being shut down in August of 2007, as the 11th largest subprime lender in the 3-year period they existed. This was a scam that targeted Black homeowners in particular, who were deemed as likely to be uneducated in extensive financial matters. The lenders offered more credit than these borrowers would normally qualify for, overextending their ability to pay. In this way, they gained control of these homes. 
The Current Scam
So what happened? 
Well, first off, thanks to Attorney General Letitia James getting involved and referring the Robinsons to the firm Abrams Fensterman, a lawyer named Birnbaum with the Fensterman firm filed a document in housing court detailing a common scam the Robinsons were likely a victim of. After commenting that this type of scam targets victims who are "almost always Black and usually elderly," he wrote that the transaction between Mrs. Robinson and the LLC has multiple elements of this type of scam and adds the whole thing should be thrown out. 
Why? 
Because the attorney who represented Ida Robinson in that transaction, Andrew Soleil, has since been disbarred after being accused of taking control of a Harlem nonprofit organization's buildings and selling one for $1.4 million – of which the organization never received. 
View this post on Instagram
Furthermore, the scam Birnbaum describes involves an LLC typically being created just for the purpose of the transaction of focus. Then, the LLC draws up papers that appear to be a refinancing – which Ida adamantly has said she was led to believe the papers were – and in reality, they transfer the title to the LLC. Once it has secured ownership, the LLC transfers the title to a second and often third owner, so it's virtually impossible to untangle. 
In this case, the LLC that supposedly purchased the home at 964 Park Place immediately transferred the Deed to another LLC. Just five days after that, the current landlord transferred ownership to himself. That man is Menachem Gurevitch, who is the owner of Mandy Management. 
Deed Theft
I want to make one thing clear. "Deed theft" is a misleading term, in my opinion, because it makes it sound like a paper crime or something much less devastating to victims than the reality. The fact is, if this case is successful, it is a perfect example of theft on a grand scale – the outright stealing of a person's or a family's largest asset, their home, their sanctuary, and their safe haven. To steal someone's shelter, for-profit, is to me, unthinkable – one of the worst crimes imaginable. To do it to a 98-year-old woman and her family, in the wintertime, no less – is what I call sociopathic debauchery – a dastardly deed, indeed. 
Somehow, this entire sickening event is reminiscent of a story I covered where I found shocking and ugly truths about a company called Pretium Partners and others like them, as well as another situation where the Haruvi family evicted rent-stabilized tenants.
Let's talk about the tangled web of responsibility here for a moment. 
The Robinson -Torain Family, Mandy Management, and Menachem Gurevitch
First of all, the Robinson-Torain family does have some responsibility here. The current owner – Mandy Management – alleges that they haven't paid rent in 6 years, their eviction is legal and valid, and claims they had nothing to do with the original deal. But the family says that Menachem Gurevitch himself took over the home in 2015 only after telling their then-92-year-old mother he would help refinance the house, then transferring the Deed to himself. 
However, whether Gurevitch's suspicious part in the deal was intentional may or may not be able to be proven. Still, upon researching this landlord and company, I find the lack of ethics most disturbing. Mandy Management is based in New Haven and has property in 4 states. Upon researching them, I first ran across headlines touting their 2020 buying spree topping $37 million, then their 2021 buying spree topping $57 million. 
Then I ran across a terrible fire just a week ago in a Hamden apartment building that they owned. I briefly thought of their spokesperson's remark in the original TRD article about having to attend criminal housing court for non-operational smoke detectors in a building. How incredulous he sounded with, "I was kind of shocked – like really, criminal housing court?" This company is no stranger to criminal housing court, as further information revealed.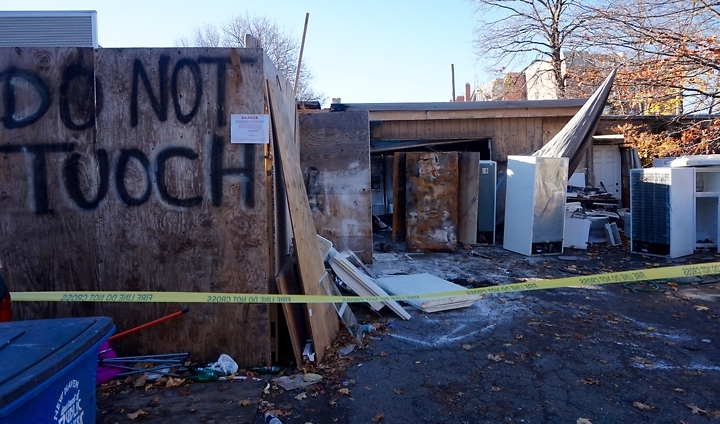 Headlines from the New Haven Independent revealed in October 2021, the "megalandlord" of one of the city's "largest low-income real estate empires" was in criminal housing court for three different local locations, resulting from failed inspections and failure to correct the issues in a timely manner. 
The issues from the first location were listed as follows: remove all trash and debris from the property; remove piles of tree limbs; keep the property free of animal feces; replace rotted eaves and/or cornices; repair or replace dilapidated fences; remove accumulations of debris from the porch; replace broken window glass on the second-floor front porch; remove graffiti from the wall; repair garage to prevent wildlife from burrowing in; repair holes in basement hatchway; replace rotted/defective/missing gutters and/or downspouts, and provide two openable windows in the basement.
Another location was as follows: replace uneven and broken kitchen floor and subfloor; make the kitchen door weathertight; exterminate a rodent infestation throughout the property; properly repair a bulging kitchen ceiling; repair a hole in a bedroom ceiling caused by peeling paint from moisture coming in from the roof; repair or replace insecure and inoperative electrical outlets in one of the bedrooms and living rooms; and repair a leaking roof throughout the property.
Additionally, the article showed at least two other LLCs that Gurevitch owns and stated that the issues for these properties had still not been resolved at that time. Six years ago, frustrated tenants claimed Mandy Management was one of the worst landlords to rent from. 
Furthermore, keep in mind that this landlord changed the locks on the Robinson's home in their third attempt to evict them when Sherease Torain was having surgery. So again, the lack of ethics of this man and his LLCs disturbs me the most. Frankly, the web of tangled finance and deception is appalling. Hopefully, something can still be done to bring justice to the human beings that are still being victimized by entities like these every day. 
---
Looking for a way to help a neighbor in need or what to do if you're facing landlord issues? The Crown Heights Tenant Association has many great resources on how to handle these problems.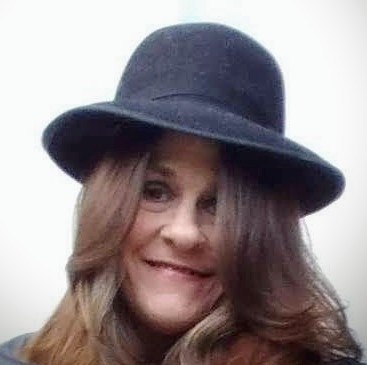 Rochelle Harris is a passionate writer originally from Phoenix, AZ. who credits her success to integrity and determination. She has a great sense of humor, loves music and her family, and writes fiction and poetry in her spare time. She is excited about the New York experience and lifestyle! Follow Rochelle on Twitter at @LinguisticAnRky or get in touch at [email protected]