On September 21, 2021, the U.S. Army Corps of Engineers—a segment of the Army charged with, among other things, designing flood management systems—released a "tentatively selected plan" (TSP) to raise 14,183 Nassau County homes and dry flood proof an additional 2,667 businesses and commercial buildings in the county. The area in question runs from Valley Stream to East Massapequa, south to the shore. The TSP affects 350,000 residents—over half the county's population. 
The recommendation comes at the end of the Nassau County Back Bays Coastal Storm Risk Management Study. It was commissioned five years ago after Superstorm Sandy-related flooding caused $65 billion in damages to the area, and funded by the Bipartisan Budget Act of 2018 (Public Law 115-123). The South Shore of Nassau County was identified as one of nine areas at elevated risk from increased coastal flooding caused by climate change. The study sought to investigate "problems and solutions to reduce damages from coastal storm-related flooding that affects population, critical infrastructure, critical facilities, property, and ecosystems." The TSP will next be presented at public meetings for review and comment, then finalized. The plan must then be approved by Congress and funded in order to be realized. 
Climate change has dramatically worsened flooding on the East Coast: rising sea levels erode shorelines, overrun low-lying areas, and increase the salinity of estuaries, all of which contribute to a change in ecosystems and coastal vulnerability. Sea levels at Sandy Hook, New Jersey (the location that tracks the Nassau County-area ocean) rose 9.8 inches between 1960 and 2020, and are expected to rise an additional one to four feet by 2100. At the same time, the average number of flood days per year rose from 1.4 in the 1950s to 10.8 in the 2010s. 
According to the study, raising the level of the affected houses and dry flood proofing other structures delivers a benefit/cost ratio of 4.5 during the 50 year period between 2030 and 2080, indicating that this plan makes financial sense. Alternative measures including storm surge barriers were considered, but did not yield the desired results when tested in models of likely scenarios. 
Though the South Shore is at increased risk from flooding, it is home to three of Long Island's hottest zip codes (where the most homes sold) in 2020: 11758, which includes Massapequa and North Massapequa; 11561, which includes Long Beach, East Atlantic Beach, and Lido Beach;  and 11566, which includes Merrick and North Merrick. Home prices were up 14.5% year over year. While many locations dealing with the early impacts of climate changes are lower income or home to historically oppressed communities, this isn't particularly the case on Long Island today. 
Today, only 11% of homes in Nassau County are required to have flood insurance, but in the South Shore the percentage of homes considered at risk for flooding in the coming decades is well over 50%. This year, FEMA released its Risk Rating 2.0, which provides updated maps and calculations of risk for property owners that better reflect the changing likelihood of flood damage.  Damage from floods is not covered by standard homeowners or renters insurance policies. Flood insurance can be purchased from private insurers or through the National Flood Insurance Program, which is run by the Federal Emergency Management Agency (FEMA). The average premium nationally is $700 per year.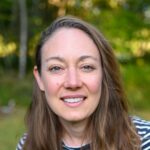 Leah Reddy is a New York-based writer, video editor, teaching artist, and theatre director/dramaturg with roots on the westside of Cincinnati, Ohio. She's been lucky enough to teach in all five boroughs of NYC and as a result, spend time in our fantastic city's lesser-known neighborhoods. An avid runner, foodie, and NYC history buff, she will talk your ear off about her favorite subjects and try to convert you to her level of enthusiasm for the Yiddish Broadway walk of fame, thali, and the fact that Chester Arthur was sworn in as President of the United States in the building that now houses Kalustyan's. She wants all New Yorkers to be able to enjoy their city and to marvel in the things that surround us all each day.