ERAP is not a new form of rap you buy online. (Get it? e-rap?) All kidding aside, if you're one of the hundreds of thousands of people in New York who applied for assistance with rent through the Emergency Rental Assistance Program (ERAP) due to the pandemic, you may have additional rights you're not aware of. Many landlords have already been paid through this assistance program, but countless more are still waiting – and so is the state – for more funding.
Funding Problems
Currently, in NYC you can still formally apply, but chances are, the funding won't be sufficient for the extensive existing backlog. As of mid-March 2022, more than 318,000 New Yorkers have applied for ERAP assistance, but only 127,000 have been paid. Governor Kathy Hochul has twice requested funding for this that has fallen woefully short. The first time, $996 million was requested and $27 million was granted, while the second request was for $1.6 billion, and only $119 million was allocated. This is enough for about 8,500 pending applicants. Although ERAP is still technically accepting applications, at this point they are not expected to be fulfilled.
About ERAP
ERAP is a lifesaver for many NYC renters and landlords alike, in recovering our lives and normalcy, post-pandemic. To qualify, ideal applicants have an income range anywhere from 30% below to 80% of area median income (AMI) and are behind on the rent due to the pandemic. Citizenship status is not required to qualify, and the program will pay up to 12 months of back rent due, accrued on or after March 13th, 2020, as well as up to 12 months of late utility bills (electric and/or gas). Additionally, if you spend or will spend 30% or more of your income on rent, the program will pay 3 months of future rent, as well.
The payments are made to the landlord or property owner on your behalf, and the utilities are paid to the company on your behalf. Subsidized housing tenants are not eligible at this time, but low-to-moderate income level households were encouraged to apply. The government hopes to obtain more funding for this program, but so far has not received anywhere close to what is needed.
ERAP Protections
If you happen to be involved in an eviction, applying for ERAP will halt the process, and that's not all. ERAP has other protections that some landlords are currently violating, so it's important to know your rights. Once the landlord accepts the funds, they are obligated not to raise the rent on those tenants for at least one full year after payment is received. Additionally, landlords who are in the program have agreed to waive any late fees associated with the arrears. And last but not least, these landlords have agreed not to evict these tenants when their lease is up. These protections are there to help avoid a repeat of the situation, giving people a chance to get back on their feet post-pandemic.
Current Problems
The program has encountered many struggles, mostly due to the lengthy, complicated process to apply. The city has even paid Catholic Services to assist renters with the application process, but there are technical problems and everyone gets frustrated. In addition, other problems plague both property owners and tenants. Recently, some landlords in NYC have been presenting tenants with leases for renewal that include rent increases, which is against the rules of the program.
Attorney General Letitia James, in an article in The Real Deal, has some advice for renters in this predicament. They are to return the lease with a note, explaining the rent increase is not permitted by the terms of the ERAP program, and they'll need a different lease. A.G. James also issued a separate warning as a reminder to landlords not to increase rents for these tenants for a full year, as well as not to evict them when their leases are up. This is a violation of the program rules and against the law, James reiterates, and says she stands "ready to take action." The notice also mentions the program recently received an additional $800 million in funding.
On the other hand, some people are using the ERAP program to take advantage of the system and continue to occupy their homes without paying rent. Landlords are frustrated too, who can request funds for late renters themselves, and say that landlords fear renters are using the program and the fact that if you apply for ERAP, it stays the eviction process. This enables renters who are just taking advantage of the situation to stay even longer in their apartments rent-free, thwarting already frustrated property owners.
The government is notoriously slow, and this program is particularly so. One reason for this is the requirement that the application be completed in one setting, and it's a 2-hour or more process. In addition, several important documents are required. The city is even paying Catholic Social Services to assist New Yorkers who want to apply, as demand still remains high.
There has been talk of money in Governor Hochul's budget that could be allocated to the fund, but as previously stated, Attorney General Letitia James issued a press release on April 18th stating the program had recently been 'infused' with another $800 million in funding, so it remains to be seen whether it will be needed.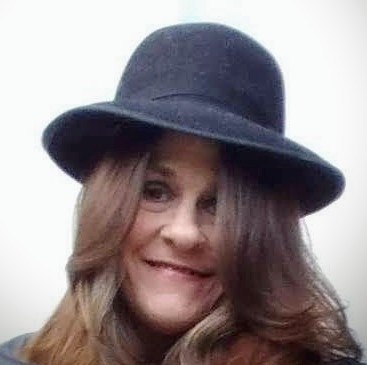 Rochelle Harris is a passionate writer originally from Phoenix, AZ. who credits her success to integrity and determination. She has a great sense of humor, loves music and her family, and writes fiction and poetry in her spare time. She is excited about the New York experience and lifestyle! Follow Rochelle on Twitter at @LinguisticAnRky or get in touch at [email protected]