Before I became a real estate agent in NYC, I paid little mind to en suite bathrooms. As I kid, I didn't know them very well. I only knew of them based on what my parents told me. "This is Mom and Dad's private space," they'd say. "We don't go there." By "we," they meant my siblings and me.
Because of this, en suite bathrooms were more or less forbidden (in my mind's eye), and so I thought less of them as the years went by … until I started to rent apartments for a living.
What is an En Suite Bathroom?
In real estate, "en suite" refers to a bathroom that's connected to a bedroom, either with or without a door.
It's a French import, meaning "then," "after," or "later" — an adverb that comes in handy when describing a sequence of events. For example, "We went to the movies and ensuite (then) we had ice cream."
In English, however, the word is broken up into two parts: "en" and "suite." This is because, between British and American English, it can be used in three different parts of speech.
Like the words "calm" and "light," en suite can be an adverb ("All bathrooms were built en suite"); an adjective ("Does the apartment feature an en suite bathroom?"); and a noun ("Yes, the main bedroom has an en-suite.") Sidenote: In noun form, en-suite usually takes a hyphen.
But for all its versatility, this word serves no other purpose than to describe the bathroom situation in any given property. It joins other words that have been steamrolled into the dictionary by the real estate industry, including "floor-through" (i.e. an apartment that spans the entire length of a building) and "pied-à-terre" (i.e. a second home in a city), which is another French word that literally translates as "foot on the ground."
Right. Now that my grammar snobbery is out of the way, let's go over the pros and cons of en suite bathrooms and figure out if it's worth getting one.
The Pros of an En Suite Bathroom
That verboten space I knew as a child suddenly became a must-have for many of my real estate clients. In some cases, no en-suite meant no deal, which goes to show how popular they've become over recent decades.
Here are some pros:
1) More privacy
An en-suite is meant exclusively for the people who occupy the room it's in. Once inside, you're free to do your business without having to worry about jarring someone away from their train of thought (unless that someone is a significant other who shares the bedroom with you).
Although doorless en-suites are an option, most of these in-bedroom bathrooms come with a door that separates the sleeping and bathing areas. (A doorless design is often used when the en-suite is intended for an elderly parent or in-law who may need extra support or supervision.)
Also, because they're usually tucked away in the home, past a series of hallways and doors, en suite bathrooms have a subtle way of saying, "Are you supposed to be here?", whereas common bathrooms in highly trafficked areas beg for attention, shouting, "Come on in!", like they're on some kind of game show or something.
2) Convenience and efficiency
With en-suites, there's no need to elbow past others or stand in line for the bathroom. In general, you can get in and out without causing any inconvenience or delay.
For a growing family, ensuite bathrooms can be helpful in more ways than one. For example, parents can take care of personal hygiene needs during the day without waking a sleeping baby. And in the evening, it's possible to complete a full set of grooming rituals before going to bed — something that would take a lot longer if the same person had to travel from one floor of the house to another to shower and apply their makeup.
3) A personal space to decompress
Finding an en-suite with a tub and a shower in New York City is practically impossible, but there it was, many years ago, when I rented apartments for a living. It was sitting pretty in a co-op on York Avenue near 79th Street, complete with an oversized shower, Jacuzzi tub, and double sinks.
The only things missing from this spa … er, en-suite were sliced cucumbers and a mani-pedi station for my client who, by the way, had been sharing a single bathroom with her husband and two tween boys for six years. It was the first time I witnessed a grown woman slo-mo transition into a fugue state of pure euphoria over an ensuite bathroom in NYC.
The Cons of an En Suite Bathroom
Having an ensuite bathroom in the bedroom isn't for everyone. Here are a few potential pitfalls:
1) En-suites in 1-bedroom apartments
I always felt that 1-bedroom apartments with bathrooms en suite were the most impractical layouts of all time, save for maybe the half-size loft that could only be accessed with a steeply pitched ladder.
I think I can speak safely on behalf of the world when I say that visitors shouldn't have to go through a bedroom just to use the bathroom. It defeats the purpose of privacy and could even lead to uncomfortable situations.
So, for an en-suite to serve its true purpose — that of privacy and convenience — it should be reserved for spaces that can accommodate at least two bedrooms and two bathrooms.
2) Lack of bedroom space
I often joked with my clients that en-suites and king-size beds were like oil and water: They just don't mix.
Some en suite bathrooms in NYC took up so much space in the bedroom that there was hardly any room left for a queen-size bed. To make matters worse, most of these space-hogging bathrooms needed a pocket door, rather than a traditional swinging one, to make it work.
Pocket doors, meanwhile, aren't the best at keeping sound under control, so keep this in mind if you're prone to breaking out in song and dance while taking a shower.
3) More to clean
When you have a private bathroom in your bedroom, that means there are more grimy surfaces to clean. Toilet, sink, tub/shower, and floor all need to be sanitized and wiped down regularly. It's not a huge task by any stretch, but it does add work.
On top of that, your bedroom is likely to have more humidity in the air than other rooms in the home, which makes it a nurturing environment for mold and mildew (eek!).
Is it Worth Getting an En Suite Bathroom?
To recap, an ensuite bathroom is ideal in a home that has at least two bedrooms and one other bathroom that is not en suite. This additional bathroom may serve as the main lavatory for the home, especially when people are sharing the space with children or guests.
Furthermore, in a perfect world, en suite bathrooms won't take up more than a quarter of the bedroom space, leaving plenty of room for that king-size bed you've been dreaming of owning one day.
But as a real estate agent in NYC, I learned quickly that what works for me isn't always what works for my clients. My suggestion? Make a list of what's most important to you in a home. If "privacy" and "bathroom space" rank high, then maybe an en suite bathroom is totally worth it.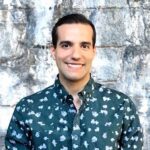 Ivan Suazo is a copywriter and SEO blogger with over ten years of experience in the real estate industry. He's also the founder of a wellness blog, QWERTYdelight.com, and writes sleep stories for the Slumber App.