"Life will win over death. And light will win over darkness." This was said by Ukraine President Volodymyr Zelenskyy, in an early address to the European Union. Despite at least two teams of mercenaries sent by Putin to dispatch of Zelenskyy, he remains defiantly in the capital city of Kyiv. His imploring speeches have famously moved members of the Parliament as well as members of Congress to tears. But who is this fascinating leader?  This, my wonderful readers is what a good, quality candidate looks like. He is a man who has proved so impressive in his values, determination and strength, that he literally brings hope to the entire free world. 
A Leader with Integrity
And who would've thought? This is a story you couldn't imagine ever being real; a popular TV comedy sitcom star who played the President of Ukraine on his show, actually becomes the real President of Ukraine! In a twist of fate that will go down in history, Zelenskyy realizes he's got a real chance of winning through a popular opinion poll, and quickly decides to announce his decision to run – with no previous political experience to draw upon. In an election that surprised everyone except the people who voted (ha), he won by 73% of the vote. 
The people and experts all thought it was a joke at first, due to the TV show character he was most famous for on Servant of the People. On the show, he plays a schoolteacher who gets elected as President of Ukraine because a student secretly records a rant by the teacher about political corruption that goes viral. At the time, Ukrainians were experiencing a lot of angst over that very thing, and then President Petro Poroshenko was under a great deal of scrutiny. I watched a few minutes of one of the episodes and could see why the people would question it. But apparently, the Ukrainians were ready for a change, and Zelenskyy was about to be thrust into the role of his life. 
Rising to the Challenge
Zelenskyy decided early on to take a stance as an anti-establishment, anti-corruption figure, and because of this has been held to a higher standard. Crisis struck not long after he became President in 2019, first with the coronavirus pandemic, and subsequent economic recession. Now, he has once again been thrust into the center of a huge crisis, with Putin's invasion of Ukraine. Zelenskyy is now widely seen as a great leader the people of Ukraine can be proud of. But it wasn't always like that. Apparently, his success rate had been falling continually on a downward spiral that was nearly beyond recovery, by the time he began tackling talks with Russian President Vladimir Putin. Since Zelenskyy had made a promise to end the war, he was determined to do his best. 
Perhaps due to his lack of previous political experience, or perhaps he and Putin just rubbed each other the wrong way – but for whatever reason, the talks became strained and heated. Very little progress, if any, was made. Then, Zelenskyy made the fateful decision that likely was the straw that broke the camel's back, by aggressively revisiting membership to NATO for Ukraine. The situation was already tense, and the world watched closely as Putin got his troops in strategic positioning for invasion. At that point, it was only a matter of time. Of course, the complexity of the situation is intense, and not nearly as simplified as that. But the reasons for the conflict go back years, and likely will never be completely transparent to the majority of us. 
Zelenskyy responded with the stoic strength you hope your President will have in times of national emergency. "When you attack us you will see our faces – not our backs, but our faces." At first, Ukrainians weren't convinced. They said he should be even tougher; more aggressive. But he won them over, along with the rest of the world, with his speeches to world nations imploring them for help. Indeed, he has been a shining example of leadership and provided the world with an inspiring, refreshingly honest pillar of hope – as well as for the people of Ukraine, who have proven to have incredible courage, strength, and resilience. 
Assassination Attempts
So far, since at least early February and just before Putin began his invasion of Ukraine, we know from Zelenskyy's Presidential advisor Mykhailo Podoliyak that there have been several attempts to assassinate the Ukrainian President. Podoliyak was quoted as saying, "Our foreign partners are talking about two or three attempts. I believe that there were more than a dozen attempts." Then earlier this month, head of Ukraine's National Security Council, Oleksiy Danilov, said that Zelenskyy had "survived three assassination attempts in one week."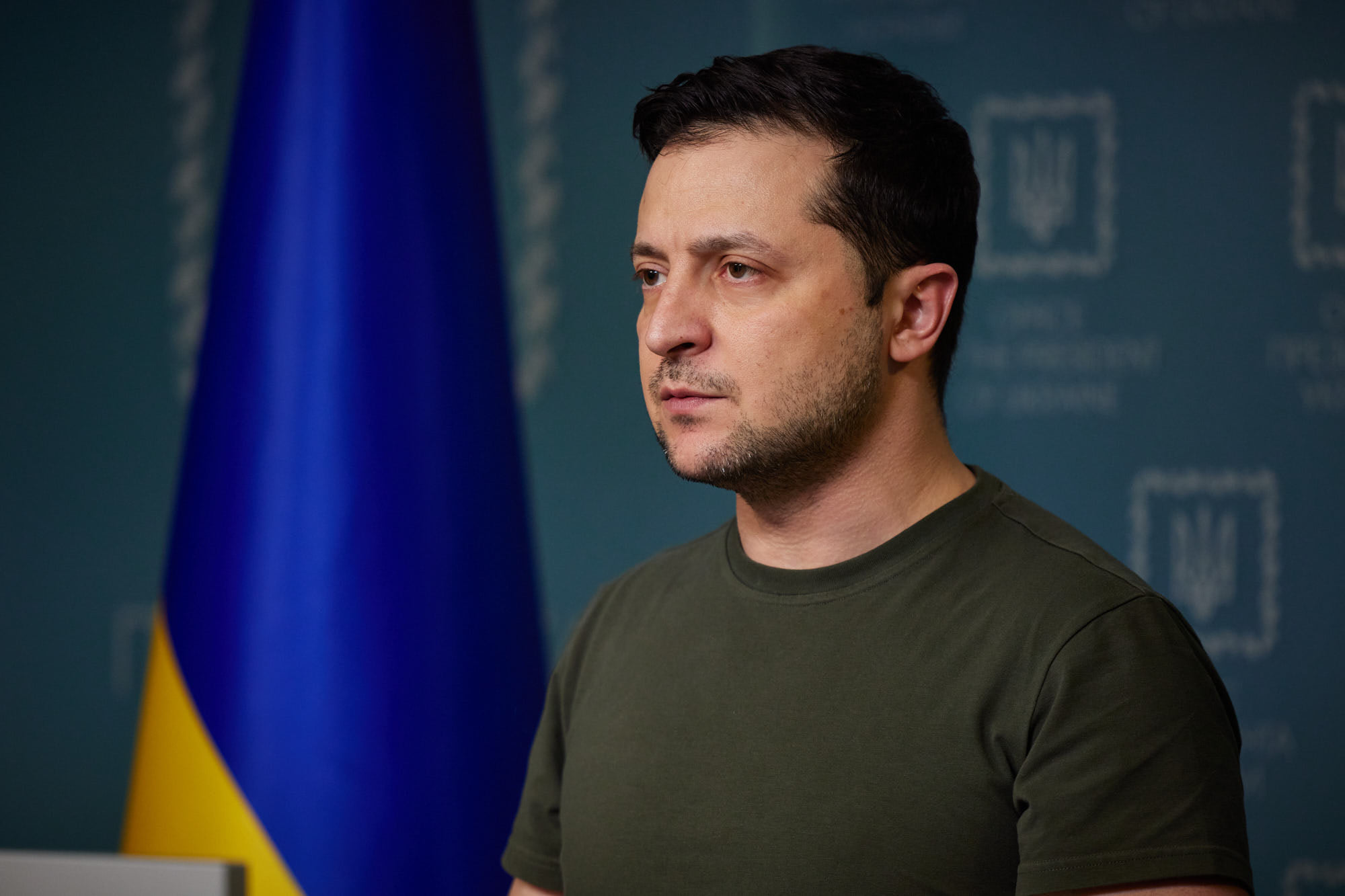 What we do know is that in early February, Putin "instructed Chechen leader Ramzan Kadyrov to eliminate Ukrainian leaders. More than 400 Russian mercenaries from the Wagner Group were reported to have been in Kyiv by late February 2022, with orders to assassinate Zelenskyy and destabilize the government enough for Russia to take control." Yet Zelenskyy remains in Kyiv, at headquarters. 
Personal Facts and Conclusion
Now it wouldn't be right if we didn't include some personal details, like where does Volodymyr Zelenskyy live?
Keep in mind this man is just 44 years old, he is married with two children and has no previous political experience. But what many people don't know is that he also has a law degree, and a successful producer as well. Zelenskyy had a strict Jewish upbringing, and his father, Oleksandr Zelenskyy, is a professor and computer scientist, heading the Department of Cybernetics and Computing Hardware at the Kryvyi Rih State University of Economics and Technology. His mother, Rymma Zelenska, used to work as an engineer.
From an obviously intelligent family background, he had a love for entertainment and decided not to pursue a career in law. He has starred in several films as well as several TV shows and is considered successful in this endeavor. He currently lives at Mariinskyi Palace, the traditional residence of the President and a building that completed construction in 1752, seen below.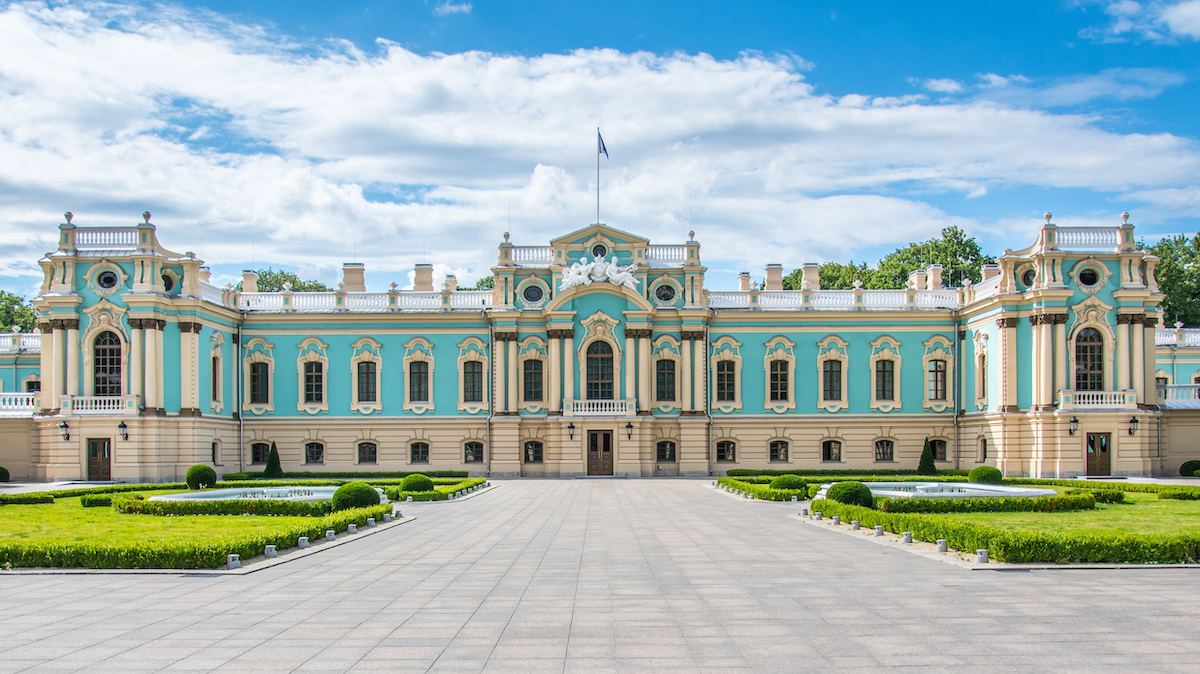 We wish him luck because it's going to take nearly impossible circumstances to withstand Putin's continued onslaught. Can the United States do more without igniting Putin's wrath and starting World War III? What do you all think? This drama continues to unfold daily.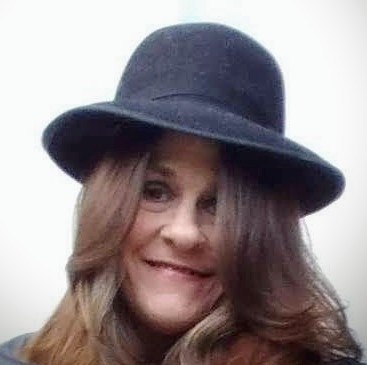 Rochelle Harris is a passionate writer originally from Phoenix, AZ. who credits her success to integrity and determination. She has a great sense of humor, loves music and her family, and writes fiction and poetry in her spare time. She is excited about the New York experience and lifestyle! Follow Rochelle on Twitter at @LinguisticAnRky or get in touch at [email protected]