In the aftermath of the pandemic, commercial property owners are searching for ways to minimize contact among building dwellers.
Office lobbies throughout the U.S. witnessed a series of changes that ramped up security shortly after 9/11. Cameras, turnstiles, and programmable elevators were all introduced in an effort to make commercial buildings more secure. 
As a result, anyone who stepped onto the premises would have to be properly identified in order to be let in. Security guards meticulously recorded who entered and exited, as well as when. 
We're witnessing a similar change in office lobbies today, with safety measures being implemented to protect us against a new, collective enemy, Covid-19. 
This time around, changes in lobby structure are much more subtle. ID-badges are being replaced with mobile apps tied to building security. Temperature checks via thermometers will soon be replaced by body scanners and air sensors. 
Unlike the security procedures adopted post 9/11 which were obvious and in plain sight, these technological changes will go mostly unnoticed. President of fire and security at Carrier Global, Jurgen Timperman, told the Seattle Times that "the days where somebody sits behind a desk with a big book and pen are all but over." 
Thanks to advancements in technology, building security is now able to access all the information needed before letting someone into the building. Allowing users to upload credentials such as identification, vaccine status, and health questionnaires, building apps are streamlining the check-in process for office lobbies all across New York. 
These apps also allow building managers to track user activity throughout their buildings, informing them of where they may be able to use space more efficiently. 
Growing Interest in Contactless Solutions
Although contactless solutions have been explored by building owners in the past, they haven't been nearly as popular as they are now. The need to maintain social distances among employees and business partners has quickly pushed building owners towards adopting contactless solutions. 
"In light of Covid, the acceptance of new technology and its implementation became extremely important. The adoption rate has accelerated by anywhere from three to five years," says James Scott, lead researcher at Real Estate Innovation Lab at the Massachusetts Institute of Technology.
According to IFSEC Global, an international security and fire safety organization, 75% of 250 companies surveyed are on-board with the technological changes that Covid-19 has ushered in. 
A global study conducted by the organization revealed that nearly two-thirds of the 250 companies surveyed had either already adopted mobile credentialing to control building access, or were planning to do so over the next two years. 
Contactless Entry in NYC Buildings
Examples of contactless entry systems already exist in NYC buildings, such as 7 World Trade Center in Manhattan. The 52-story tower allows employees to gain access to office amenities via badges stored in Apple Wallet. 
Deutsche Bank's new offices in what used to be the Time Warner Center allow for employees to load vaccination status onto their employee badges. This facilitates their entry through the turnstiles on the ground floor. 
In August of 2021, Rubenstein Partners introduced a building operation system offered by HqO at 25 Kent in Brooklyn. The 500,000 square foot office had been open for 16 months at the time and was destined to house this technology since before it went up. 
Salvatore Dragone, Director of Property Management at Rubenstein, believes that contactless entry systems give building managers more control as to who comes in and out of a building. 
Introducing a "Concierge Feel" to Office Lobbies
In addition to enhanced security, tenants and visitors are also asking for buildings to feel more welcoming, which has motivated building personnel to introduce a "concierge feel" to office lobbies. 
Music, art, and HVAC fragrance diffusers are all experiential elements being used by Dragone and his team to achieve this environment. 
Technology has had a substantial impact on building managers' ability to automate manual processes. However, it also has the potential to satiate a trend of creating more hospitable and inviting atmospheres in buildings across the city. 
Office lobbies have started to adopt setups found in hotel lobbies, such as seating lounges and meeting areas, in order to accommodate the needs of tenants and visitors. 
"What owners are providing in lobbies is largely a response to what tenants want, and ultimately that's a more connected experience," says Sandeep Davé, Chief Digital and Technology Officer at CBRE. 
"The focus now is on the convergence of functions on a smartphone that will provide a contactless experience and encourage people to return to work, and to return safely," he adds.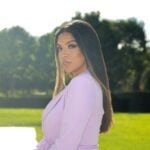 Vivian Tejada is a freelance real estate writer from Providence, RI. She writes SEO blogs for real estate, travel and hospitality companies. She's passionate about the future of work and helping Latin American freelancers achieve time, location, and financial freedom. When she's not writing you can find her at the gym, a family cookout, or at brunch with her girls. Follow her on Linkedin to learn more.