Most of us can agree that the worldwide pandemic has had a prodigious effect on Wall Street and the global economy. What's not so easy to quantify, is an intelligent prediction of the economy's future with any accuracy. The unprecedented events that unfolded since quarantine began have had a major impact on many aspects of life as we know it. While some iconic investors took evasive action, others seemed to take the opposite approach and go big. So which one will turn out to be the right move? 
The truth is, no one really knows. Just like CoreLogic's well-advertised (albeit inaccurate) housing market predictions, all the data and logical analysis we would normally use goes right out the window. And so far, everything that's happened in 2021 and 2022 has been erratic, confusing – and totally unpredictable. What we do know, is despite the level of complexity and incisiveness, investors are investing – and the stock market appears to be bouncing back to a full recovery. 
Bouncing Back Fast
New York City is home to one of the most expensive and coveted housing markets in the country as RealtyHop re-confirmed in their October 2021 Housing Affordability Index. For years investors have enjoyed the benefits of high ROIs and YoY increases in property sales prices. Starting in 2019, however, the housing market in New York City has been considered to be in a slump. Throughout the pandemic, things looked bleak for the visible and predictable future, especially since a slow economic recovery seemed inevitable. 
However, this year has proven that New York City and the economy are much more resilient than expected, with home sales prices seemingly increasing each month. In New York City, the current median sale price of a home is $773K, up 14% from the same time in 2020. Even more telling of a quick and full recovery (and then some) are the number of transactions through the second quarter, which at 11,303 is a whopping 129% YoY increase.  

Promising Future for NYC Investors
Here are some examples to better illustrate how the NYC real estate market has been impacted. 
In the Brooklyn neighborhood of Williamsburg, 2 Northside Piers broke the record for the highest sale price of a Williamsburg condo at $8.31 million, beating the previous record of $6.6 million for a penthouse at 429 Kent Avenue in 2016 by a landslide. And in early 2021 billionaire Vincent Viola purchased a mansion for $25.5 million at 8 Montague Terrace, setting a new sales record for the borough. 
In Manhattan, Gloria Vanderbilt's second-floor apartment (where she lived until she passed in 2019) at 30 Beekman Place listed for $1.1 million and sold recently after being on the market for only a month. Manhattan is notorious for its coveted high-priced real estate, with the current median sale price at $1.1 million, a 16% YoY increase. 
The boom in NYC housing prices is great news for investors, and the recovery happened much sooner than anticipated. It would certainly appear that the Big Apple will indeed remain Big. Especially when judging by current sale prices and growth trends. We'll see what the future holds.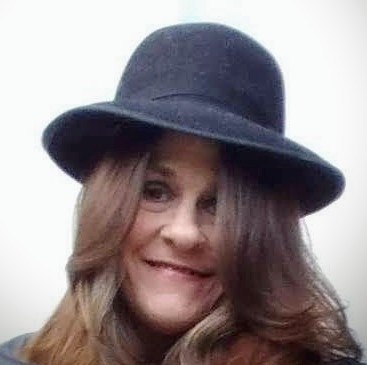 Rochelle Harris is a passionate writer originally from Phoenix, AZ. who credits her success to integrity and determination. She has a great sense of humor, loves music and her family, and writes fiction and poetry in her spare time. She is excited about the New York experience and lifestyle! Follow Rochelle on Twitter at @LinguisticAnRky or get in touch at [email protected]