As waves of the pandemic continue to ebb and flow, it's time to stray away from the unpredictable and adapt to an easier time handling the unusual and ever-changing circumstances of our strange and current era. While things are opening up, many are still working, dating, and hanging from home. Why not upgrade our homes? These top upgrades will make life a lot easier, despite the limitations around us. You're welcome in advance.
Home Office Upgrades
With remote work becoming more and more common in the pandemic-era world, you knew a home office had to be on this list. Even if you're able to return to the office, you may find yourself still working from home a few days a week. Let's face it, the kitchen table can only handle so much — food prep, dining, work, homework, craft station, dare we say laundry-folding platform? In the effort to give your kitchen table or bar — and yourself — a break, upgrade to an apartment with a home office. You might be surprised how affordable adding this valuable amenity actually is; your monthly rent cost may hardly change at all. And — for those who can claim a home office tax break — you may even save money. Once you give yourself this gift of dedicated space with a door to shut out the noise, distractions, and intruders of the roommate/child/partner/pet kind, you'll never go back.
Check out this pet-friendly, 1bd + HO, 1.5bth apartment  in DUMBO for a home office tucked away from the rest of the living spaces, a guarantee for quiet time. It's conveniently located at 1 Main Street in Dumbo, with a monthly rent of $8750 and includes an in-unit washer/dryer and an in-building fitness center.
Pet-Friendly
We can all agree that the pandemic era has no lack of stress and mental health challenges. And, as I'm sure you may know, pets can ease stress The quarantine era has taught us that it's nice to have a pal, and what better than one who will listen for hours without talking back and give unlimited snuggles? And in the case of a dog, you get the added bonus of a walking buddy and motivation to head out on adventures together. More and more apartments are becoming pet-friendly, especially in new developments, so you will find more opportunities than the last time you looked. Fido or Felix might be in the cards, after all.
This Upper East Side studio welcomes pets as well as humans, with other amenities including a full-service doorman and concierge  and laundry in the building. This apartment has been fully renovated and is located at 442 East 75th Street. The monthly rent is $2395.
Fresh Air and Green Spaces
If nothing else, the pandemic has given us a new appreciation for fresh air and the outdoors. Here, there are fewer limitations and the ability to breathe freely. So why not live somewhere with convenient access to good air and rural settings without leaving the city? Many new apartments not only include balconies, but roof decks and green spaces, too. Increasingly so, developers are incorporating natural areas into building complex designs.
This Long Island City 2 bd, 2 bth unit with sweeping views over the East River waterfront is a perfect example. The unit has a gorgeous balcony, and the building amenities include a fitness center, outdoor playground, and even a Volleyball court. Located at 45-45 Center Boulevard in Hunters Point, the net effective rent is $3860.
Cozy Dining
As rules for dining are ever-changing through the different phases of the pandemic, we find ourselves eating in more than we used to — even if eating in means takeout. Having a designated space to eat saves our other furniture from perennial usage and can make small apartments seem more significant through better delineation/organization of space.
Check out this Bronx studio unit for affordability and an upgraded kitchen bar (plus shared patio space with grills). Located at 3rd Avenue in Mott Haven, the rent is only $2450/month.
More Space
After all the time spent at home in this pandemic era, you may decide you simply want more space to move around inside. Who knows if there will be further lockdowns, and even if not, you may be feeling a little cramped in your current setup. You can expand your domestic world, keep within budget, yet still stay within the five boroughs.
This sunny home boasts 3 bedrooms, over 1900 square feet, and no fee, for only $2750/month. Freshly renovated, it is located in Westerleigh, on the more convenient North Shore of Staten Island.
Package Room
As the USPS, UPS, FedEx, and other shipping carriers can attest, people are shopping online more than ever, at a rate expedited by the pandemic, but with shipping times rife with delays. With more packages coming your way but with less predictable arrival times, it's more helpful than ever to live in a building with a package room. Here, no matter when that new necklace or box of TP shows up, you can go on with your life, knowing your goods are safely held, and you can pick them up at your convenience.
This no-fee, 3 bed/flex 4 unit in the Financial District offers a package room as one of its many amenities. This apartment and its building encompass all of the upgrades from our list and more: concierge and doorman, in-building ATM, indoor basketball court, bicycle storage, club room, fitness center, game room, outdoor spaces in the heart of the city, including landscaped roof deck and terrace, package room, parking garage, pet-friendly, storage, valet, yoga room, housekeeping, and dry-cleaning. Even if you find yourself in another lockdown, you might never want to leave!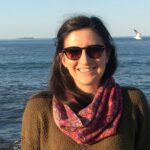 Leland is a writer and curator, passionate about the arts and real estate.  She especially wants to share clear details about the housing market so that prospective buyers and tenants can make their best-informed decisions.