New Yorkers might be paying even more for getting around the city. In major cities such as London, Singapore, and Stockholm, congestion pricing charges additional tolls in the areas with the most traffic. The state of New York passed the law two years ago, but enactment has been delayed over exactly how the program will be designed.
The Congestion Pricing Plan
Vehicles in the tolling zone below 60th Street in Manhattan would be charged once a day. Those tolls have not yet been set and will be recommended by a six-person board. They are expected to range from $9 to $23 for passenger vehicles with possible discounts during off-peak hours. Exemptions include emergency vehicles and those transporting people with disabilities. Residents who live in the tolling zone and earn less than $60,000 would qualify for a tax credit.  
Public Transit in NYC Need an Upgrade
Few can argue that the New York City public transportation system requires some serious TLC. The decaying subway and bus systems updates are long overdue. With millions of people using the subway systems daily to get to work, school, or other purposes, the improvements will enhance the lives of many New Yorkers. The purpose of the bill is to raise $1 billion a year for improvements to mass transit, with 80% going to the subways and 20% for commuter rails.
Hear Me Out
Public hearings started last week to review the congestion pricing plan that would implement tolls in the busiest sections of Manhattan. The purpose of the new fees by the Metropolitan Transportation Authority (MTA) is to discourage drivers from using the city's most congested streets and raise money for the agency. The fees will be used to improve and modernize the public transportation system throughout the city. The review, which determines how congestion pricing will affect lower-income communities and people of color, will last for 16 months.  
All in Favor
Many supporters of congestion pricing welcome the plan even if it means they need to pay extra. However, some of those in favor of the bill state that the review process is taking too long. They argue that the need to ease traffic in clogged streets and improve the city's public transportation system should have been addressed years ago. With improvements, the hope is that some people will not have to rely as much on cars to navigate the city.
Those who commute from outside the state will also be subject to the tax, but proponents say most use mass transit anyway and benefit from improvements. A 2017 study found that of the 346,000 commuters from New Jersey to Manhattan, less than 60,000 came by car and even less commuting to Lower Manhattan.
Don't New Yorkers Pay Enough?
Those who are opposed to the new plan reason that New Yorkers already pay too much. People owning cars in Manhattan might not be able to afford them anymore. Street parking is impossible to find in denser neighborhoods that have very few legal spots for on-street parking.  
And what about paying for a spot to park a car? Depending on the neighborhood, renting a spot in buildings with garages can run anywhere from $150 to $500 a month. Commercial garages in Manhattan cost about $570 per month. Some argue that living in the city is expensive enough. According to RealtyHop, New York City is one of the least affordable markets in the country for the fourth month in a row. An average household would need to spend 82% of their income to own a home in the city.  
Despite the pushback on the bill, it will most likely encourage more people to use mass transportation, which is also better for the environment. The extra fees used to improve the transportation system will hopefully eliminate the need to have a car for some residents.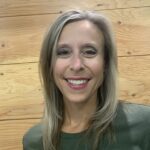 Lara Popeck has been writing for over 10 years, with a focus on business and real estate-related articles. She has a degree in Economics from Bryn Mawr College and an MBA from Montclair State University.