Commercial real estate in Newark is witnessing somewhat of a revival. A vertical farm owned by Aerofarms just sold for $21 million. Previously owned by Newark-based developer RBH Group, the 65,539 sq. ft. property is now owned by Cabot Properties, a Boston-based investor. 
Cabot specializes in industrial real estate, with its largest markets in Dallas, Chicago, and L.A. The firm also has investments outside the U.S. in Europe, Canada, and even Australia. With such a large and diverse portfolio scattered throughout the world, it begs the question—why Newark?
A look into similar deals might point us in the right direction. 
In Downtown Newark, two historic office towers sold for $80 million just last week. The acquisition was a joint venture between Philadelphia-based developer Shift Capital, Newark's Hanini Group, and CoInvestment Partners of NYC. The buildings themselves span a total of 816,000 square feet. A spacious, 900-space parking garage formed part of the deal as well. 
The firms mentioned above plan on pouring in another $70 million into restoring the towers. In an attempt to brand Newark as a place of commerce, the tri-state partnership has agreed to turn the buildings' street-level spaces into storefronts. Wellness amenities in conjunction with office space are also in the works.
CoInvestment called the massive purchase an investment in "Newark's rebirth," following the economic slowdown caused by the pandemic. It's not the city's first attempt at renewal, but it is substantially backed. Millions of dollars are being poured into Newark's commercial real estate, could the trend spread into its residential side?
It's unlikely, at least in the near future. Residents aren't eager to live in the city, in fact, they're leaving. Rents in Newark rose an astonishing 30% from March 2020 to January 2021. Although they've fallen since (and quite rapidly, at that) the city has lost momentum and is yet to regain it. 
Newark is currently ranked the 4th least affordable city in the U.S., by RealtyHop. With an average home price of $390,000, homes are not nearly as pricey as in other cities such as NYC, Miami, or L.A. However, the cost of living is still substantially high. This suggests that although it's expensive to live in Newark, it's not necessarily as desirable as other parts of the country. 
New commercial developments could cause the price of real estate to rise, eventually driving out current residents who won't be able to afford higher rents. Newark is likely to remain an expensive city to live in with or without new developments on the rise. 
The office market in New Jersey has had its fair share of setbacks as well. Vacancy rates hit a 15-year high in Q2. Leasing volume in Q3 was about half of what it was in the prior period. However, it doesn't seem like investors are ready to give up on the state's commercial potential. 
The historic office towers and AeroFarms' deals are strong indicators of value among industrial and commercial investors. Perhaps this fourth attempt at a revival will bear fruits.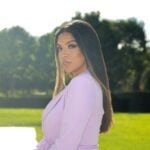 Vivian Tejada is a freelance real estate writer from Providence, RI. She writes SEO blogs for real estate, travel and hospitality companies. She's passionate about the future of work and helping Latin American freelancers achieve time, location, and financial freedom. When she's not writing you can find her at the gym, a family cookout, or at brunch with her girls. Follow her on Linkedin to learn more.