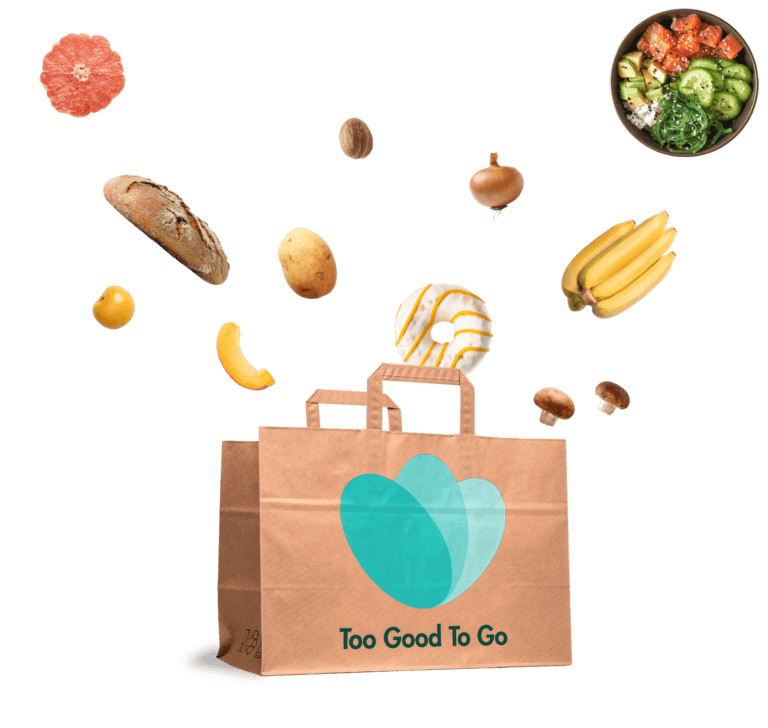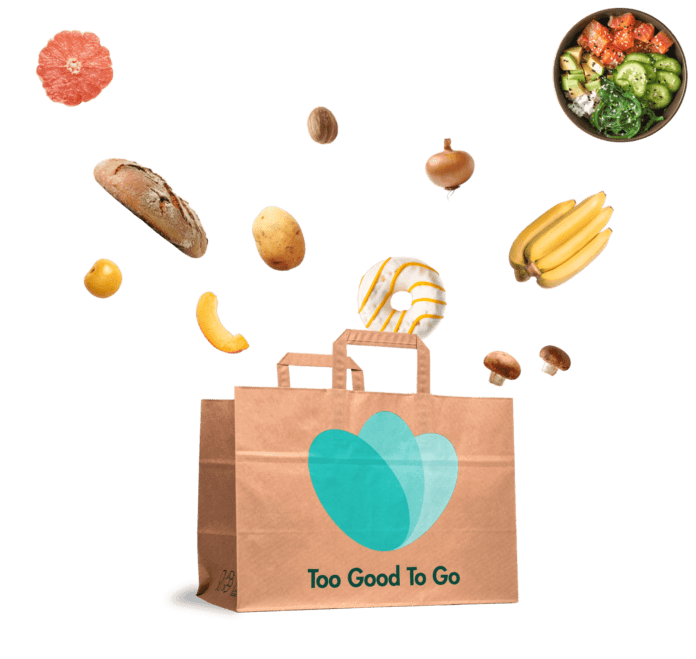 In the United States, food waste is estimated to be between 30- 40% of the total food supply. That is approximately $218 billion worth of food. Food waste is defined as food that is edible and appropriate for human consumption that is being discarded. In New York state, food waste makes up 18% of the total garbage cycle, and about 20% of the garbage cycle in the city. According to the New York League of Conservation Voters (NYLCV), "Approximately 3.9 million tons of wasted New York food makes its way into landfills each year, where it decays and contributes massively to methane (a greenhouse gas even more harmful than carbon dioxide) production. This is a harrowing fact considering 13.5% of New Yorkers are food insecure, as well."
The app, Too Good to Go, joined the efforts of reducing food waste in the U.S. in 2020. This Danish company has had a lot of success in Europe, claiming to have saved 29.1 million meals through over 37,335 partnerships and 18.6 million downloads of the app. It operates in 14 European countries and the expansion to New York was the first out of Europe. 
Since launching in New York City last year, Too Good to Go has already partnered up with hundreds of companies. Their "partners," as they like to call it, are a combination of different businesses. There are restaurants, grocery stores, hotels, bakeries, and cafes. On their website, their future ambitions is being able to reduce food waste in industries like production, handling and storage, processing and packaging, distribution and retail, and consumption. 
The app is easy to use, and could be a handy resource for customers who want a cheaper meal. Once the user goes onto the app, it will show a handful of businesses nearby that are a part of their partnership and have food available at the end of the day. The app's service is free for customers and restaurants that participate, but the company does take a cut from the sales price of the food. Typically, the food that is being sold is one-third of the price it is usually sold at.
Too Good to Go doesn't let the customer pick and choose the food that each business will have at the end of the day. Instead, they do "surprise bags," which means restaurants pick out a selection of their food that is still remaining before they close shop. There are usually a number of reservations that can be used at each business. The app will show how many bags the business will have and it is up to the customer to see if they can snag it before someone else does. Don't worry though, it's not a competition and there usually isn't a rush unless you choose later in the day. The customer will have to reserve a time to grab the bag, but the hours depend on the business. The prices vary from each place, but they're usually in the $3.99-$5.99 range. The app doesn't do delivery and requires customers to go to the restaurants by themselves. 
The company's mission is, "to inspire and empower everyone to take action against food waste. We know that to live and breathe this every day, we need to turn our words into actions. With this in mind we have set out a new ambition – to contribute in every way we can to building the global food waste movement. It's only when we all come together to fight food waste, that we'll be able to generate a positive change in society." They created four pillars on their website as goals to reach for the company. To inspire 50 million people, work with 75,000 businesses, inspire 500 schools, and to impact regulation in five countries. 
Next time when you're thinking about reducing food waste and helping fight climate change, take a look at Too Good to Go and their mission. You would be helping the restaurant/business, as well as the earth. Plus, if you're looking to try out food from a restaurant, this app would be the perfect method to do so. No more looking at the bagful of bagels or leftover milk waiting to be collected as trash. Too Good to Go joins other food apps that aim to reduce food waste and will continue to educate and expand the scope to help the environment. 
(featured image courtesy of Too Good To Go)