Update: As of June 4th, New York State ended its most recent legislative session without passing the Good Cause Eviction Bill. The bill had been introduced twice previously, so it could make a comeback in the future.
New York has led the nation in many progressive ways but is deemed archaic in others, including tenant protection laws, particularly when compared to states like California. One piece of legislation working its way through the trenches is the Good Cause Evictions bill which has garnered mixed reviews from residents of all backgrounds.
What Is a Good Cause Eviction?
Just as the moniker suggests, a good cause eviction is a bill that limits evictions to only those with good and just causes. The bill, S2892B, was introduced by Democratic Senator Julia Salazar of the 18th District and is a direct effort to combat New York's lack of policy when it comes to no-cause rent increases and lease renewal denial. The bill has struggled to pass thus far and remains an important topic at the forefront of New York policy discussions.
While the hope is that no family or tenant would be evicted without a good cause, it's not the reality. Too many families are vulnerable to unfair evictions at a landlord's discretion, and Good Cause Eviction would place restrictions on when a residence can be evicted, limiting most decisions to a court order. Through the court process, a judge will preside over the decision to verify it is a justified conviction.
In addition to covering mid-lease evictions, Good Cause Eviction also extends to denial of lease renewals as well. So if a tenant wishes to renew their lease for another year, but the landlord denies the request, Good Cause Eviction would require a justified cause for the denial. If the parties could not reach an agreement, then the landlord could not evict them without taking it to the courts.
Problems that could be covered under good cause include failure to pay rent, occupants causing nuisances for landlords or neighbors, or occupants engaged in criminal behavior.  
Who Would Good Cause Evictions Help?
Implementing a policy such as Good Cause Eviction contributes to a stabler market, fostering stronger communities and housing security, which positively impacts renters, homeowners, and landlords alike. Some also believe that the bill will help to combat further gentrification in important communities.
In forcing long-standing residents out of their units to raise rents and welcome a new wave of residents for higher returns, communities fall apart and begin to lose what made them special in the first place. In the case of New Paltz, one resident told Spectrum News 1, "It's getting a little less artsy and a little less funky than it used to be… The bill, I believe is going to help with that."
As a whole, Good Cause Eviction has the potential to save New York residents from having to relocate in a panic, too often to shelters, motels, and other subpar living conditions. With a bill protecting the eviction process, more communities can be kept whole, fewer children will have to switch schools prematurely, and there may be a reduction in turnover and stabler job markets within these communities.
A new report from NYU's Urban Democracy Lab and the Community Service Society of New York has found that minority renters, specifically Black tenants, have been targeted with eviction rates 3x that of white peers. Many are hoping that a program like the Good Cause Eviction would help to protect those most vulnerable to displacement from unfair evictions.
Potential Drawbacks of Good Cause Evictions
Landlords, realtors, and other professionals alike have been very vocal in their criticism of the bill. The primary concern is that landlords will have little agency over their own business dealings if evictions must receive court approval.
Without the power to make their own decisions, real estate professionals worry it could result in severe financial hardship with costly court appearances to approve a decision and also the stress of a prolonged unhealthy relationship with a tenant. Additionally, if a case were to go to court, the tenants would have the right to stay in the property while court proceedings went on for additional months, leaving the landlord helpless and with additional economic liability.
Opposers of Good Cause Evictions also argue that the people the bill would hurt most are small to mid-level investors. An out-of-town real estate mogul with millions of dollars in properties spread across the country may not be hit quite as hard by Good Cause Eviction's set of rules as a local entrepreneur who has one property in their portfolio.   
It's unclear just how helpful the eviction bill would be in the end, and the worry is that it could harm landlords more than it may help renters. It begs the question, is a potentially small margin of relief for renters worth helpless situations for landlords? Because of this, some naysayers propose that more research be done in order to validate the proposed positives of the bill so that the figures can be weighed against the negatives.
In a series of public comments on the bill's New York State Senate page, the public can openly comment on their opinion, many of which strongly caution against the bill. One mortgage company owner said, "This bill would put the brakes on multifamily investment in NY for the foreseeable future.… You will be hurting business owners like myself, realtors renting these apartments, contractors renovating these apartments, building material [manufacturers] and eventually companies looking to bring more businesses and employees to NY. Where will their employees live? This bill has a catchy name but it is downright cruel."
Good Cause In the News
Good Cause Evictions have been a hot topic in today's media as it's been over a month since New York's eviction moratorium ended. With the moratorium expiring, individuals on all sides were left scrambling to adjust to the change, which resulted in many looking to the Good Cause Eviction bill in polar opposite positions of hope and distaste. Today, the fight remains largely alive, with many still advocating for the bill's implementation.
Comedian Jeff Seal combatted landlord concerns in a comedic opinion video for the New York Times in which he pointedly claims, "The Landlord's Worst Nightmare Is a Basic Human Right" in the title of the piece. Seal represents one side of the argument, albeit in a comical sense, but he's not the only one.
Rochester and Albany
Rochester has also thrown its hat into the ring when it comes to eviction limitations, though a spin on the New York statewide Good Cause Eviction bill. The local option, the Eviction Reduction Law, would aim to restrict landlord evictions, so long as their tenant is current on rent and has followed their lease terms, rendering lease renewals to be automatic. Rochester is one of the largest New York cities to work toward tackling evictions with the bill headed for the city council.
Good Cause supporters from VOCAL-NY continue to fight for the bill, recently holding rallies in Albany. Advocates urged Governor Kathy Hochul to adopt the bill immediately so that thousands of residents with insecure housing options could find prompt relief. Hochul herself hasn't been all that forthcoming with her opinion of the bill, even after continued protests. Instead, she deferred to her extension of the now-expired eviction moratorium to its deadline of January 15th. The position of aloofness from Hochul has been long present, even after protesters were arrested back in January while advocating for Good Cause outside of her Manhattan offices.
Glacier Equity
Just last week, it was announced that a co-op owned by Glacier Equities was selling after a short stint of ownership. Rather than outright kicking residents out, the equity group allowed residents to purchase their units to maintain residency. And if they couldn't? Then yes, it's time to go. The false front of a choice is nearly as troublesome as the mass eviction itself because the building primarily houses low to mid-income residents, which means many couldn't afford the purchase anyway.
One upset resident told The City, "In this building there are people with children, retirees, and people like myself who work day after day to be able to live here. And this is how we're treated?"
The sale and the half-hearted attempt at providing a choice for renters in the co-op have added fuel to the fire for the Good Cause Eviction bill to be passed. What Glacier Equities is doing, selling their shares, is completely legal despite displacing residents who are in good standing with their lease simply because they wanted to sell. Renters of all backgrounds and varying months into their individual leases were kicked out, some without so much as a 90-day notice, allegedly.
A Scenario and Concluding Thoughts
To put all of this into perspective, let's create a scenario.
A family of four, two of which are school-aged children, moved into a building three months ago, agreeing to a year-long lease. After enrolling their kids in school, finding new employment, setting up utilities, furnishing the unit, and finally feeling like they have a home, a landlord decides to sell the building, effectively breaking all leases. There is nothing any tenant can reasonably do, and so their lease will be ending in three months, six months earlier than their year-long agreement. The family was up-to-date on their rent payments, they were good community members, and never caused an issue, but still, they and everyone else in the building was forced into eviction.
As the law stands right now in New York, there is little that renters can do to protect themselves. The above scenario emulates the Glacier Equity story, but there are too many other methods in which tenants can be pushed out of their homes. Displaying families and breaking apart communities is a crisis that needs to be addressed urgently, and Good Cause Eviction seems to be the most viable option at this time, with the greatest rally of support behind it. Housing insecurities, including the looming threat of unjust evictions, directly impact New Yorkers' ability to live healthy, secure lives. It's time to combat the problem.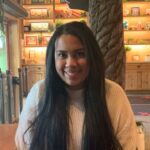 Kylee was born and raised just outside of Sacramento in a small town full of history and charm. She stays up-to-date on the real estate market and hopes to empower hopeful buyers and sellers to make the best decisions for themselves. Kylee is particularly interested in bridging the gap for younger generations, helping them understand the power of owning and investing in real estate.