Update – The New York State Legislative Session ended on June 2nd. Despite the 421a program set to expire on June 15th, the legislature didn't take action to renew the program or replace it with 485-w. There's substantial support among the real estate development community for the 485-w program, or similar tax incentives for affordable housing, but critics argue that the city shouldn't just bend to the will of developers. 
"Tinkering around the edges may be what developers want, but it's not what New York City needs," said City Comptroller Brad Lander in March. "It's time to let 421-a sunset — and take our best shot to build a fair and stable property tax system that eliminates disparities, facilitates rental development, and focuses our scarce affordable housing resources on genuinely affordable housing."
The only problem is that city officials who don't support the 485-w program don't quite know what their alternative plan is yet. Over the coming months, they will be under quite a bit of pressure to release a more detailed proposal to help spur more affordable housing in a state that badly needs it.
---
New York's 421-a program may seem obscure, but it's been a major part of the state's affordable housing policy for years. The policy incentivizes developers to build affordable housing in New York City through tax breaks, but critics argue that the program hasn't successfully created enough affordable housing units. 
Governor Hochul seemingly agrees with the critics, as she decided to allow the 421-a program to expire on June 15. Her administration decided to create a new policy to incentivize the development of affordable housing, which is a critical issue throughout the state, but especially urgent in New York City and its surrounding suburbs. 
Hochul added her new policy to a recent bill. The program is called Affordable Neighborhoods for New Yorkers tax incentive (ANNY), otherwise known as the 485-w section of the state property tax law. 
The future 485-w program essentially serves as a tweak of the current 421-a tax break policy. Under the new program, developers can qualify for tax breaks that last decades via two main avenues. 
Option 1: For buildings with 30 or more units, developers must meet a set of requirements to qualify for tax breaks. At least 25% of the units in a residential building need to be affordable. 10% of the total units need to be available to residents making 40% of the area median income (AMI), 10% for 60% of AMI, and 5% for 80% of AMI. 

Option 2: For buildings with fewer than 30 units, developers must meet a set of requirements to qualify for tax breaks. 20% of the units need to be affordable to residents making 90% of AMI. 
The new 485-w program steepens the requirements for developers. Previously, under the 421-a program, developers could qualify for tax breaks when they included affordable housing available to residents making 130% of AMI. 
Affordable housing advocates see the stricter requirements as a step in the right direction, but critics argue that the policy doesn't go far enough in addressing the affordable housing crisis among the most vulnerable New Yorkers. The lowest affordability requirement of 40% of AMI didn't change, so developers have no incentive to create affordable housing for the poorest and most at-risk residents. 
Advocates who support the new tax break argue that the policy is an imperfect but reasonable improvement over the current status quo. The tax break is already very expensive and will likely cost the city more with stricter parameters. 
Last year, 421-a cost $1.7 billion to maintain, making it by far the most expensive tax break in New York City. To make it financially feasible for developers to build more deeply affordable units (i.e., below 40% of AMI), taxpayers would have to spend more money. 
However, in a city in dire need of addressing its affordable housing and homelessness crises, there is substantial support for doing what it takes to solve the issue. NYC Mayor Eric Adams signaled that he would support Hochul's plan, but there is a lot of pressure on the mayor to do more. 
Pending Home Sales Continue to Decrease in January
According to the National Association of Realtors (NAR) data, pending home sales decreased in January for the third month straight. The data fell below expectations, as a set of economists polled by the Wall Street Journal predicted a modest 1.0% increase. 
Despite a decrease in pending home sales, interest and demand for purchasing a home is still high. However, prospective buyers must confront multiple challenges prior to completing a transaction on a home. Low inventory, skyrocketing prices, and a steadily increasing interest rate contributed to January's decline.  
Lawrence Yun, Chief Economist at NAR, summed up the problem. "With inventory at an all-time low, buyers are still having a difficult time finding a home. Given the situation in the market – mortgages, home costs, and inventory – it would not be surprising to see a retreat in housing demand", Yun said. 
There was some variation in pending home sales by region. The West was the only region to experience an increase, at 1.5%. The south dropped 6.3%, the Midwest fell 5.9%, and the Northeast Northeast declined 12.1%. Every region saw a decrease in pending home sales compared to a year ago. 
Yun also mentioned that the Ukraine-Russia conflict will likely impact the overall economy, with the real estate market taking a hit as well. "There's also the possibility that investors may flee toward safer U.S. Treasury bonds, which may result in temporary short-term relief to interest rates," Yun added.
A volatile and unpredictable economy will likely lead to higher interest rates, placing an even higher financial burden on homebuyers who are increasingly priced out of the home market.  If the Russia-Ukraine conflict severely affects oil supply to the West and the United States, as expected, more inflation and rate hikes are also likely. 
Interest Rates Are Up
In January 2021, the average interest rates on a 30-year fixed-rate mortgage (FRM) dropped to a low of 2.65%. Just over a year later, average interest rates on a 30-year FRM are over a basis point higher at 3.76%. While nothing is certain, homebuyers shouldn't be surprised if average mortgage interests continue rising over the coming months. 
Home Prices Continue to Rise
CoreLogic reports that between January 2021 and January 2022, U.S. single-family homes appreciated an average of 19.1%. That's a staggering increase, increasingly pricing out a large percentage of American households from the real estate market. RealtyHop recently wrote an article reporting on data that nearly 70% of American Households Can't Afford a Median Priced Home.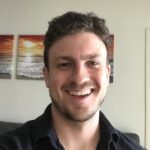 Tyler graduated from Virginia Commonwealth University in 2017 with a Bachelor's degree in Urban and Regional Studies. Currently based in Los Angeles, he works as a freelance content writer and copywriter for companies in real estate, property management, and similar industries. Tyler's main professional passion is writing about critical issues affecting big and small cities alike, including housing affordability, homelessness, inequality, and transportation. When he isn't working, he usually plans his next road trip or explores new neighborhoods and hiking trails.