Individuals involved in the warehousing industry tend to always be looking for opportunities to cut costs. These cost-cutting management strategies tend to discourage investment in New York City warehouses — more expensive than upstate warehouses or neighboring states of Connecticut and New Jersey.
Warehousing businesses still frequently choose to store their products directly within the Big Apple. When you take a step back and look at the logistics cycle comprehensively, the benefits provided by New York City warehousing will often outweigh the costs required to do so.
The increased development of eCommerce has encouraged in-city warehousing even further. According to one report from the Wall Street Journal, "Warehouses are emerging as New York City's hottest property type, with the pace of growth in sales of these e-commerce distribution centers exceeding those of office and apartment buildings this year."
In 2019, New York City warehouse sales (for the first three quarters) reached $1.7 billion. That's up significantly from $0.7 billion that was witnessed in 2016. Various businesses are still looking to New York City for warehousing, despite a large amount of required space.
Today, some of the largest logistic and warehousing companies based within city limits include Quick International Courier, Loadsmart, Laufer Group International, New York Shipping Exchange, and Certified Logistics.
So, why exactly are so many businesses eager to warehouse in New York City?
Market Access
New York City alone has a population of more than eight million people, while the comprehensive NYC metropolitan area has a population of nearly twenty million. This makes New York City, by far, the largest city and metropolitan area in the United States.
The population of eight million people means there are eight million consumers, product users, and potential customers within miles of most major NYC warehouses. The city itself, which can be difficult (and expensive, accounting for tolls and other costs) to access by truck, offers a centralized location capable of serving a self-sustaining market.
If New Yorkers are using a company's products, it inevitably makes sense to keep these products within city limits. 
International Shipping
New York City is home to two of the nation's busiest airports: LaGuardia and JFK. Newark Airport also serves the metro area and is located just across the Hudson River. Additionally, the Port of New York and New Jersey is consistently the busiest port on the East Coast (measured by annual tonnage).
New York was developed early in American history. It has a deep harbor and, after the development of the Erie Canal, easy access to other key locations. Companies that plan on shipping internationally, or even shipping by water or air within the United States, will have many logistical options to choose from.
On the other hand, companies that warehouse their products away from this central hub will almost always need to pay more for warehouse-to-user shipping, even if they did manage to spare some costs up front.
Multiple Options
New York City is far from a monolith. Warehousing in, say, Midtown Manhattan, is something that is much different from warehousing in Staten Island (or the other boroughs). Within the city's large and ever-changing real estate landscape, businesses will also find many different types of warehouses to choose from, varying by size, infrastructure, and services provided. Mixed use properties have become increasingly attractive for warehousers, particularly in Brooklyn.
Brooklyn and Queens contain the most warehouses within city limits. But reasonable warehousing options can be found throughout the entire city. Cooperative warehousing has also presented itself as another option for companies that are hoping to reduce total costs. 
Large Workforce
Warehouses require a large workforce in order to properly function. According to the Bureau of Labor Statistics (BLS), there are about 1.14 million warehouse workers in the United States. It's one of the more common occupations.
New York, as the nation's largest city, has the largest number of potential warehouse workers available to choose from.
Having access to a large workforce not only helps with the physical act of warehousing, but also helps provide supporting services, such as managers, logistic coordinators, truck drivers, and other professionals. Of course, these sorts of workers can be found in other places, but there is nowhere in the country with such a deep and readily available workforce.
Having many workers available to choose from makes it easy for a company to quickly address all warehousing needs. 
Comprehensive Infrastructure
New York has the ports and other infrastructure needs to support large warehousing operations. For example, the two busiest train stations in the country—New York Penn Station and Grand Central Terminal—are both located within the city.
Trains, canals, and many of the nation's busiest highways all lead straight to New York City. This sort of infrastructure is exceptionally valuable for businesses that have consistently broad shipping needs.
Once again, though the initial cost of New York's warehouses might be higher than other places, the total cost of getting a product from point A to point B is often much lower. 
Property Appreciation
Beyond renting, many businesses will look to actually own warehouses within NYC. Warehouse ownership, though expensive, is an investment that has not only outperformed standard market metrics (such as the S&P 500), but has also significantly outperformed many other classes of real estate within the city itself.
While New York office space values decreased during the pandemic, the value of warehousing increased. In some cases (i.e. Brooklyn), warehouse properties saw a 25% increase in value over the course of just one year.
Investment firms, such as BlackRock, are now capitalizing on warehouses, knowing that these sorts of properties are key in an increasingly global economy.
Things to Keep in Mind

Of course, while warehousing in New York is generally profitable, there are still many things you will want to keep in mind when selecting and investing in a specific property.
Failure to do proper due diligence might result in overpaying or selecting a warehouse that doesn't fully meet your needs.
Be sure to keep the following things in mind:
Price per Square Foot: this is probably the most important variable to consider when comparing warehousing options. If square footage cost more in one warehouse than nearby comparable options, ask yourself why this might be the case.
Zoning: not all properties in New York allow warehousing, even if these properties are completely undeveloped. Additionally, within the broader warehousing community, certain types of warehousing (chemical, medical supply, etc.) might also not be allowed. New York has fairly strict zoning laws, so it is important to confirm viability with each property you are considering.
Inventory Turnover: are you storing goods for long periods of time? Or is your inventory flipping on a regular basis? The time it takes for inventory to be stored and distributed will affect which warehousing options are best for you.
Access to Infrastructure: infrastructure is key for getting your products where they need to be and for getting them there on time. Access to roads, railways, airports, seaports and other types of infrastructure will affect which warehousing properties are right for you.
Adaptability: some warehouses have uses beyond storage—some even function as event spaces. If you want a more dynamic approach to property ownership, consider investing in a flexible warehouse.
Finding the right property can be challenging. But with the right support and research, you can likely find a warehouse that can meet your business's current needs. New York has more square feet of developed space than any other city in the United States. There are certainly many desirable options available. And the prices are much lower than many investors outside the city might assume. 
Conclusion
Though warehousing in NYC comes with a premium, it is a premium that many companies will gladly—and justifiably—choose to pay. The fast-moving warehousing industry is one that has clearly demonstrated its value. It will likely become even more important over the upcoming years.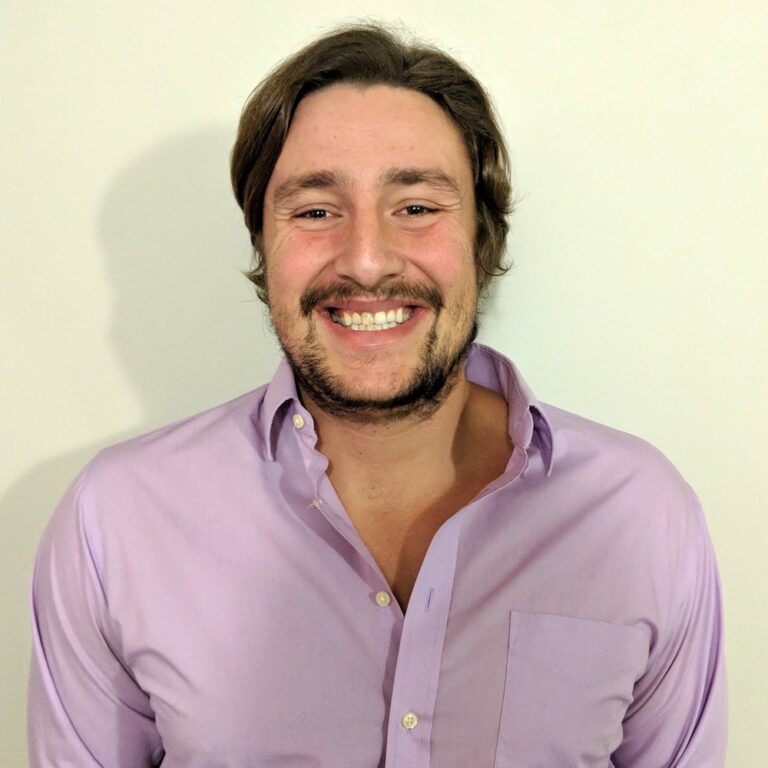 Andrew is a freelance writer that primarily focuses on real estate and finance topics. He graduated from the University of Colorado with degrees in Finance and Political Science and has since worked in the real estate, life insurance, and digital marketing industries. When he is not writing, Andrew enjoys skiing, playing piano, painting, and spending time with his wife (Maggie) and cat (Crow).