On a scorching, summer day it is tempting to plan an escape from our NYC Apartments. What if you do not have enough time for a proper cross-country trek?  And who wants to navigate the complexities of international travel in an era of quarantines and nasal swabs?  How does one get away from the daily craziness without the hassle that comes with prolonged travel?
The Long Island wine country is the perfect solution! With vineyards peppered all over Long Island, the difficulty is to figure out where to stay and which vineyard to target. My low-key, intimate wine trail recommendation, provides all the information you will need for a wonderful and relaxing weekend.
It is important to consider your main base. Keep in mind that most wineries are open 11-6 PM (some even 7 PM) with reservations required/recommended.
After sundown, do turn into a party animal in need of the neighborhood bar? Or do you wish to wind down, after a pleasantly exhausting wine trail exploration? Your nature will determine the type of neighborhood that you want to stay in. While the first thought is to find a geographically appropriate hotel, why not just stay at a vineyard? As you tour neighborhood wineries you will have the comfort of knowing that once properly inebriated, you can simply go upstairs and crash on a fluffy pillow. Rose Hill Vineyards & Inn (formerly Shinn Estate Vineyards) is the perfect central base for your wine exploration. With stunning views, breakfast, complimentary tasting, and access to coffee, snacks, and wines at any time, the staff at Rose Hill lets guests experience luxurious, farmhouse living. Jamesport Vineyards (an elegant and rustic hotel) and Jason's Vineyards (offering live music) also provide great overnight accommodations. There are many affordable transportation options available, specializing in wine tours (Norfolk Wine Tours).
Now that you have the logistics handled… let's wine!
Sparkling Pointe (must try: Brut)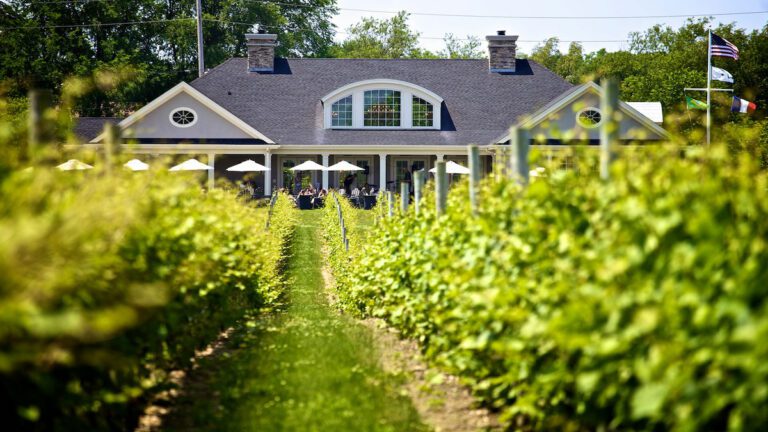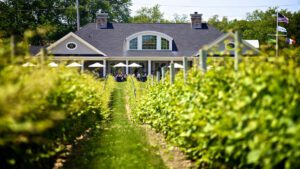 Specializing in sparkles, the 40-acre Sparkling Pointe consistently offers the best of bubbles. With a bright, breezy, and modern décor, the tasting room is reminiscent of an elegant, farm manor.
Castello di Borghese/Hargrave Vineyard (must try: Cabernet Franc Reserve)
A quaint, local vineyard (with minimal décor) that is known equally for its' wines, gallery events, and the friendly owner, Giovanni Borghese. Established in 1973, it is the founding vineyard of Long Island specializing in Bordeaux-style varieties.
Paumanok Vineyards (must try: Chenin Blanc)
Known for Riesling and Sauvignon Blanc this 127-acre vineyard was established in 1983. The tasting room (built on top of the cellar) is a restored turn-of-the-century barn. Guests can enjoy the vineyard view from the deck. Featured in the Wine Enthusiast, Paumanok farms: Sauvignon Blanc, Chardonnay, Chenin Blanc, Riesling, Merlot, Cabernet Sauvignon, Cabernet Franc, and Petit Verdot.
Macari Vineyard (must try: Bordeaux blends)
This 1995, 180-acre vineyard boasts a large selection, catering to every palate. The atmosphere is warm and inviting, with light accents and a farmhouse vibe. You may even bring your pooch (although then you will have to guard your yummy cheese plate).
Bedell Vineyards (must try: Albarinho and Musée)
Set on 32 acres, Bedell is a beautiful, 1980's country-home estate. The minimal, contemporary décor and countryside setting produce an elegant, yet restful atmosphere. This vineyard typically produces Merlot, Malbec, Chardonnay, Pinot Gris, Riesling, Cabernet Sauvignon and Franc, Syrah, sparkling, and Petite Verdot.
Martha Clara Vineyards (must try: Sauvignon Blanc)
Since 1996 Martha Clara Vineyard produced Chardonnay, Gewürztraminer, Riesling, Pinot Gris, Sauvignon Blanc, Viognier, Cabernet Sauvignon, Cabernet Franc, Malbec, Merlot, Petit Verdot, Pinot Noir, and Syrah on its' 203 acres. Sold to the Rivero-González family in 2018, the winery is rustic elegant and cozy. It hosts events ranging from stomping, dance parties to "vine and dog."
Lenz Winery (must try: Old Vine Cabernet and Merlot)
Established in 1977, this winery has retained its' flair for the classics. Boasting rich, complex flavors, this winery is a must-try in the region where Merlot reigns. In a cozy/communal, barn atmosphere, guests enjoy sampling wine and gourmet bites.
Raphael Winery (must try: Primo Reserve, Malbec Reserve)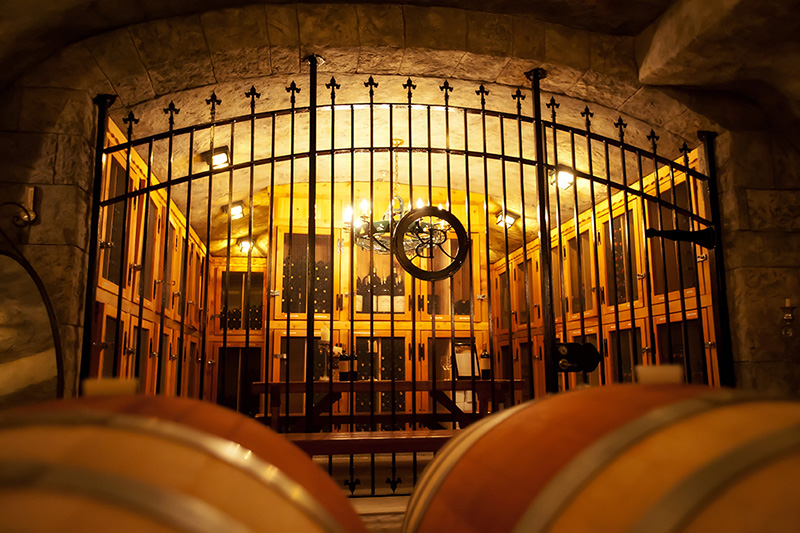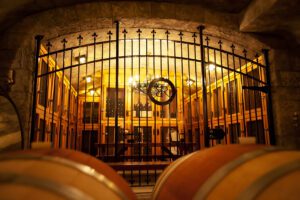 Rustic and regal at the same time, the Raphael Winery is reminiscent of a medieval mansion. Owned by a four-generation, winemaking Petrocelli family, the vineyard has been producing wines since 2000.
Wolffer Estate Vineyard (must try: Rose)
A bit further off the path but worth the mention, Wolffer Estate produces anything from sparkling wines to the more traditional merlot or cabernet franc. Hosting numerous live events, this place knows how to party. The atmosphere brings the outside inside with a breezy, countryside flair.
Channing Daughters Winery (must try: Sauvignon Blanc)
Located near Wolffer, Channing Daughters is best classified as an experimental winery. Here, you will find anything from Blaufrankisch, vermouth to Tocai, Refosco, and everything unusual. Set in a country home with an enchanting, landscaped garden.
Cheers!