The best Persian food you'll ever eat will likely be in the home of a great Iranian cook. The next best option is dining at a restaurant in New York City that offers traditional Persian food with some modern twists.  There are a few things to know about this ancient cuisine if you've never had it: 
It's meaty: Kebabs and meat-based stews are always among the main courses, though many places offer vegetarian options. 
The portions are very generous: At most Persian restaurants in the U.S. expect to walk out with a doggy bag. 
The flavors are delicate: As with other Middle Eastern cuisines, Persian cooks like to mix the sweet with the savory. One of the most popular stews, Fesenjan, involves a blend of sweet-tart pomegranates and crushed walnuts. Persian dishes almost never contain garlic or hot spices; onions, yogurt, and fresh herbs are used sparingly.  Check out our top picks for the best Iranian food in NYC.
173 Madison Ave., Midtown
(212) 696-0300
View this post on Instagram
With four locations throughout Manhattan and Long Island, Ravagh Persian Grill Restaurants have been family owned and operated since their first location opened in 1998.  From Persian classics, like Kotlet (ground beef and potato patty pan-fried and served with fresh tomato and yogurt sauce) and Jujeh Kabob (char-grilled pieces of bone-in Cornish hen in lemon saffron marinade) to Mediterranean favorites, like Baba Ganoush (mashed cooked eggplant, olive oil, lemon juice, various seasonings, and tahini) and Hummus (cooked, mashed chickpeas blended with tahini, lemon juice, and garlic), Ravagh's owners say "if we put it on the menu, then we know exactly what went into it, and we can assure you that it's all natural and delicious."  
120 E 34th St., Murray Hill
(212) 696-2818
View this post on Instagram
Looking for authentic Persian cuisine with healthy options and lunch specials?  Look no further than Miraj Healthy Grill.  Diners rave about their tender, juicy, "fall-off-the-bone" lamb shanks and $14 lunch specials, which include entree, appetizer, salad, basmati rice, vegetables, and pita bread!  For lighter fare, we love the Healthy Mix Salad (arugula, avocado, corn, cherry tomato, and orange with a lime mayonnaise dressing – add grilled shrimp.)  Can't decide which appetizers to get?  Try the Combination Plate and choose any three starters to sample.  
1407 2nd Ave., Upper East Side
(212) 535-1100
View this post on Instagram
Known for prompt and friendly service and a mouth-watering menu (and website, BTW), Persepolis has traditional Persian cuisine offerings, plus some unique stand-outs.  With a myriad of salads to choose from, the Olievieh is a must – chicken, potato, English peas, Persian pickles, eggs and mayonnaise (reminiscent of the classic Russian potato salad.)  Eggplant lovers rejoice – the Eggplant Trio appetizer offers a sampling of Baba (baked eggplant purée, Persian goat cheese, walnuts and onion), Eggplant Mirza (roasted eggplant purée, mint, tomato, garlic and tangy yogurt), and Eggplant Halim (roasted eggplant purée, lentil and garlic and tangy yogurt.)  Perhaps the standout of Persepolis is the five rice varieties they offer – all Basmati, with different additions (dill and fava beans, lentils and raisins, sour cherries – our favorite, barberries, and traditional steamed Basmati rice.)
351 Broadway, Williamsburg, Brooklyn
(917) 909-0664
View this post on Instagram
Brand new to the Persian restaurant scene, Masquerade is a tapas bar, serving small plates of Persian delights. Typically not a part of a traditional Iranian meal, small plates take up the majority of the menu, alongside clever cocktails made with saffron and olives.  Try the Tachin (crispy Basmati rice, saffron, yogurt, egg yolk, and pistachios) the Meigoo (grilled shrimp skewers with saffron (see a theme here?), scallion, garlic, and smoked paprika), and the Total Eclipse cocktail.  With a cool vibe and a new take on Persian cuisine, Masquerade is definitely worth checking out.
75 St Marks Ave., Prospect Heights, Brooklyn
(646) 798-1690
View this post on Instagram
Sofreh refers to a gathering, a sharing, a place for family and friends to come together and this is exactly what owner, Nasim Alikhani, set out to create when she opened this refined, yet laid-back, Persian restaurant.  With a delectable menu of traditional Persian offerings and some less common, but equally delicious items, Alikhani feels her menu is a realistic version of a typical Iranian meal.  Begin with the Kofteh (meatballs made with beef, tarragon, rice, and split peas, served in tomato saffron broth, topped with yogurt), continue with the Tahini and Date Salad or the diner favorite Persian Herb and Noodle Stew, then the Half Chicken with Ginger Apricot Sauce, and, if you have room left, the Traditional Persian Ice Cream for dessert. Don't forget a refreshing Traditional Sparkling Persian Cooler in Mint and Cucumber or Sour Cherry – Chef's kiss!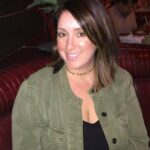 Robin Shack is a freelance writer and editor. Her work has appeared in the Los Angeles Times, Amazon.com, Lagunasalt.com and sainteden.com