Everyone loves a sweet treat, and the good people of NYC are no exception. Nothing is better than a confectionery delight on a day that has been particularly bad, good, or even romantic. Lucky for us, NYC is full of places that specialize in chocolates and candies. These wonderful sweets, created by master craftsmen, dazzle the senses and can be found in every single borough. So once again, CitySignal has your back! We've listed the best chocolate shops in NYC, so you can treat yourself or a loved one, no matter what borough you're in.
Best Chocolate NYC
Best Chocolate Shops in Manhattan
Best Chocolate Shops in Brooklyn
The Best Chocolate Shops in Queens
The Best Chocolate Shop in The Bronx
The Best Chocolate Shops in Staten Island
---
NYC is home to some of the best chocolatiers in the world, and those artists can be found in every single borough. Sweet, delicious, and thoughtful, these shops cater to their clients' needs while providing them with new experiences that are guaranteed to impress. Whether you need something for the holidays or you want to romance your lover, these stores will have something for you. So, if you want a sweet treat, check out any of these stores. You can even try the best ones in each borough for a chocolate tour you'll never forget.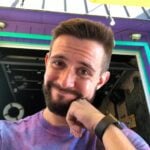 Russell is a writer and comic based in New York City. His plays have been featured at Penn State's Cultural Conversation's Festival, The NYC Thespis Festival, and Imaginarium's Inaugural Theater Festival. Follow him on TikTok and Instagram @pooleparty528