With the passing of Stephen Sondheim, New York City, and the theater world at large, lost a titan of the industry. It's rare that someone consistently creates so many prolific works in their lifetime, and even rarer that those works shift the direction of an entire industry. And yet, Sondheim did just that, writing hit after hit and changing the face of musical theater as we know it. Many people took to social media to declare which one of his shows impacted them the most, from West Side Story to Sunday in the Park with George. No matter what the project was, Sondheim took inspiration from the world around him. The world that inspired him most, even when he was away, was New York City.
Born on March 22, 1930, Stephen Sondheim was a resident of the Upper West Side for the first ten years of his life. Back then, the city was in the grip of the depression and musical theater was in its early stages, still sharing the stage with traditional theater and vaudeville acts. Still, Sondheim got a taste of the New York art life from the very beginning. His mother worked for a dress-making company started by his father and the two had little Stephen learning piano at the age of seven. This set-up wouldn't last long, however. Sondheim's father would leave his mother in 1940 and start a new family. His mother then took Stephen to live in Pennsylvania.
One would think that moving to a small town in Pennsylvania would limit the theatrical education one could receive in the 1940s. However, Sondheim's mom had a friend on the Great White Way who would be instrumental to his development. This friend was Dorothy Hammerstein, wife of Oscar Hammerstein. Yes, that Hammerstein. Sondheim, whose mother was…not great (before a heart surgery, she wrote him a note saying she regrets giving birth to him, and that's after he won a ton of awards) spent a lot of time at the Hammerstein's, becoming a surrogate family member and absorbing all the knowledge he could from the Broadway powerhouse. Eventually, after showing Hammerstein a musical he wrote about his High School, Sondheim landed a gig working as an assistant for a show with Oscar's longtime collaborator, Richard Rodgers.
After graduating from Williams College in Massachusetts, Sondheim moved out to the west coast to write for the television program, Topper. Like many LA transplants, Sondheim quickly regretted this decision and moved back to New York City. Sondheim had written several things at the request of Hammerstein, two of which were being shopped around for possible production. This caught the attention of Leonard Bernstein who was writing a modern retelling of Romeo and Juliet. Bernstein asked Sondheim to write the lyrics for the show, and West Side Story opened at The Winter Garden Theater September of 1957.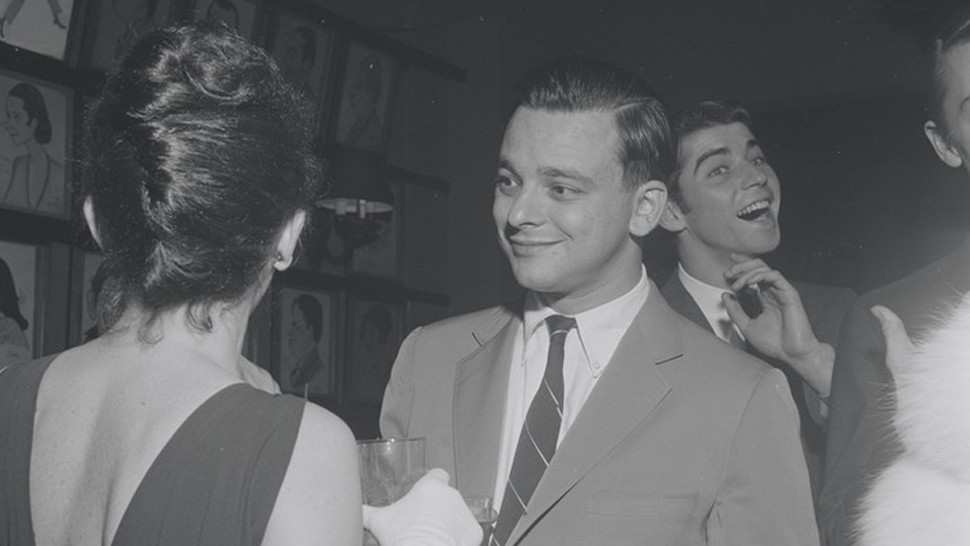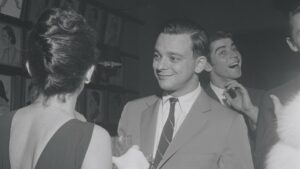 From there Sondheim's success exploded. He had a few flops, but the vast majority of his shows were massive hits. His first venture into writing music and lyrics was his show, A Funny Thing Happened on the Way to the Forum, which ran for nearly 1000 performances. Other shows of his grew in fame and now the likes of Company, Into the Woods, Sweeny Todd, and Merrily We Roll Along live forever in the cultural zeitgeist. While Sondheim became a legend in the theater industry, he also cemented his status as a New York icon.
You know you're a Broadway theater legend when you have a theater named after you. Much like his collaborator and friend, Richard Rodgers, Sondheim had a theater named after him in 2010 for his 80th Birthday. The name dethroned Henry Miller when a major celebration was held in the midsized Broadway house near Times Square. Broadway legends, like Nathan Lane and Patti LuPone, packed the theater and listened closely as Sondheim described how embarrassing this honor was considering he hated his last name. Although he didn't like the look of his name in lights, there's something special about walking down west 43rd street and seeing the name of such a powerful, yet humble, man be given the recognition it deserves.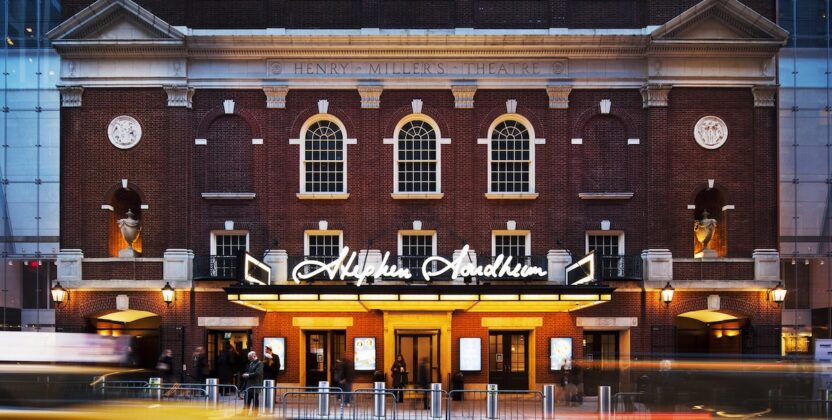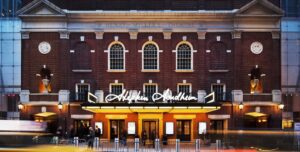 The Stephen Sondheim Theatre isn't the only mark he left on the city. He started the Young Playwrights Inc. near 39th street on 5th avenue in 1981. The non-profit held a benefit at the New York City Center, also for his 80th birthday. In fact, Sondheim's birthday is always a major celebration in NYC, the revival of Company being set to open on his 90th, though that had to be pushed back due to the pandemic. His former Turtle Bay home on 49th street is also worthy of note for how humble the Brownstone is given his status as the King of Broadway.
While Sondheim did not pass in New York, he was always a New Yorker from his birth to his death. He attended Broadway and Off-Broadway shows his entire life, giving special attention to his revivals and the works of the next generation of theater creators. He could often be seen walking around the bustling midtown theater district, stopping in at his favorite bars and chatting up the new, hungry talent. Sondheim was such a staple in Midtown, that many bartenders could tell you his usual drinks and meals if you ask. You might also get a fun story or two. Several days after his death, a large crowd of performers came to Times Square to honor their fallen friend. Gathering at the iconic red steps on 47th street, they sang "On an Ordinary Sunday" from Sunday in the Park with George.
Though Stephen Sondheim is gone, he has forever changed the face of Broadway and musical theater. Not only has his work taken the genre to new, fantastic places, but his name will forever be cemented in lights on 43rd street between 7th and 6th avenue. If you go to Times Square, you'll already notice a presence that's missing from the brightest place in the world.
Although he is gone, he is certainly not forgotten. New York City, and the world, will always hold that titan of the industry in our hearts.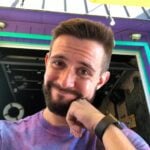 Russell is a writer and comic based in New York City. His plays have been featured at Penn State's Cultural Conversation's Festival, The NYC Thespis Festival, and Imaginarium's Inaugural Theater Festival. Follow him on TikTok and Instagram @pooleparty528