New construction rental apartments are available via the affordable housing lottery for 668 Bushwick Avenue in Brooklyn, New York. Close to shops, restaurants, and transportation, these modern units feature new high-end finishes and appliances.
About 668 Bushwick Avenue
The six-story mixed-use building was designed by Genaro Urueta and developer Tsvi Lipsitz of Affordable Housing Real Estate Corporation. The lower part of the building will be used for retail and/or commercial space while the upper floors will house the residences. It is expected that the building will receive a tax exemption through the 421a Tax Incentive Program of the New York City Department of Housing Preservation and Development.
The building will include 52 residences in total, 15 of which are now available on NYC Housing Connect via a lottery system for households of one to five people. The 15 residences are for residents who earn 130 percent of the area median income (AMI), ranging from $71,658 to $167,570.
Amenities at 668 Bushwick Avenue
The new building has a wide range of amenities including an elevator, shared laundry room, lounge, gym, recreation room, and a rooftop terrace. In addition to the fees for some of the amenities, tenants will be responsible for the electricity in their unit. The units all feature high-end appliances and finishes, ample closet space, air conditioning, and either a patio or small balcony.
Affordable Housing Units
There are 11 one-bedroom apartments with a monthly rent of $2,090 at 130 percent of the AMI or incomes ranging from $71,658 to $139,620. There are four two-bedroom units with a monthly rent of $2,280 for those with incomes between $78,172 and $167,570. Details about all of the units can be found here.
About the Bushwick Neighborhood
Bushwick is a vibrant neighborhood in northern Brooklyn that is close to Williamsburg.  It is known for its local shops, diverse cuisine, and street art like the murals along Troutman Street.  Bushwick often attracts creative people to its galleries and loft spaces, and also has a strong Latin community presence. This area also offers residents a nightlife scene. Bushwick has convenient subway access, serviced by the A, C, G, and J trains as well as several bus lines.
Residents of Bushwick love the quiet residential streets and there are many rental opportunities throughout the neighborhood.  There are numerous local parks to enhance the area.
How to Apply for the Housing Lottery
Prospective renters that meet the income and household size requirements are encouraged to apply through NYC Housing Connect or via mail. As with other affordable housing lotteries, applicants who live in New York City currently will receive preference. The deadline is approaching quickly as applications must be postmarked or submitted online by December 17, 2021. Need help with your application? We've broken down the application process to make it easy for you.
(featured image courtesy of NYC Housing Connect)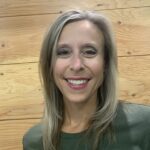 Lara Popeck has been writing for over 10 years, with a focus on business and real estate-related articles. She has a degree in Economics from Bryn Mawr College and an MBA from Montclair State University.