The Standard High Line Hotel in the Meatpacking District may have made the headlines as a hot hangout for the rich and famous – the infamous Madonna's Pride Party or the WeWork' initial public offering launch party come to mind. However, the lavish 338-room hotel's latest title of fame is a lot less glamorous: it could be headed into foreclosure after 18 months of mortgage payments went unpaid.
According to the lawsuit filed by Well Fargo on behalf of CMBS bondholders, a notice of default was sent to the owner, Gaw Capital, in June 2020 to no avail. Now, the Hong Kong-based private-equity firm owes its lenders a total of nearly $187 million and could lose the hotel if it fails to pay up its debt.
Gaw Capital purchased the Standard in 2017 for a reported total of $323 million. According to a statement made by Kai Speth of Gaw Capital Hospitality, "the lender fails to tell the whole story – that is that many of those payments have in fact been sitting in idle cash in a lender controlled account, and settlement offers at market terms made by the Standard High Line owner to bring the loan current were met with no response from Apollo Global Management and its financial proxies."
The hotel industry is in difficulties.
The Standard High Line is only the latest in a long list of hotels facing financial difficulties in New York City. The COVID-19 pandemic and the resulting shutdowns, travel bans, and restrictions have taken a severe toll on the hospitality industry. Earlier this year, the Distrikt Hotel in Midtown Manhattan, as well as seven hotels operating under the Holiday Inn, Hampton Inn, and Candlewood Suites brands, were forced into foreclosure.
Similar scenarios could become commonplace as the tourism industry is still lagging behind in the Big Apple. In August, Crain's reported that a staggering nearly $1.47 billion of mortgage-backed loans were going unpaid in the hotel industry. While the economy overall seems to be recovering from the damages caused by the pandemic, leisure and business travelers have still not returned to NYC to levels high enough to support the hospitality business.
2020 marked the end of a 10-period of record growth for tourism in New York City. According to N.Y. Office State Comptroller, the number of visitors to New York City fell by 67 percent to 22.3 million from 66.6 million in 2019. This number includes domestic and international vacationers, but also business travelers, and those attending major events such as the New York City Marathon, the U.S. Open, conventions, and so on.
Missing business and international travelers are leaving a gap.
Domestic visitors are slowly trickling back in, but at levels well below pre-pandemic times. Many are still wary of staying in hotels and prefer alternative accommodations, such as short-term rentals or even New York residents desperate to sublet their homes, if even for a short time. Besides, two categories are still largely missing: international travelers, most of whom were not allowed to visit the United States for leisure until November 8th, and business travelers. Both groups are also the biggest spenders and contribute significantly to keeping hotel vacancy rates low during the week.
With the borders opening again to vaccinated overseas visitors, the end-of-the-year festivities could bring a light of hope for many hotel owners. According to Mitchell Hochberg, president of Lightstone, which manages the Moxy hotels, 75% of new bookings have come from Europe. However, it could be a long while before business travel regains some steam. Companies have dramatically changed their habits and are keeping their workers home – literally – for the foreseeable future. As a result, the NYC hotel industry could be losing as much as $59 billion in revenues this year.
What is next for NYC hotels?
The hotel industry in NYC may be facing a challenging future for at least a few years. As the apparition of the Delta variant demonstrated, the pandemic is not behind us just yet. Widespread vaccines could help slow down the progress of COVID-19, but the pandemic is also leaving behind some significant habit changes for customers.
International flights are still significantly more expensive and few and far between compared to their pre-pandemic levels, and prevalent business travel may be a thing of the past. Besides, supply-chain issues and labor shortages could be challenging for hotels if demand were to increase dramatically. Hotels may need to seriously reconsider their business model to survive.
(featured image courtesy of TripAdvisor)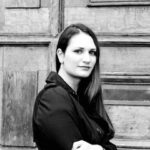 After graduating with a Master's degree in marketing from Sciences Po Paris and a career as a real estate appraiser, Alix Barnaud renewed her lifelong passion for writing. She is a content writer and copywriter specializing in real estate and finds endless fascination in the connection between real estate, economic trends, and social changes. In her free time, she enjoys hiking, yoga, and traveling.