With the start of the new spring season, it's time to clean the remnants of winter away. Spring cleaning is a way to refresh the home and get ready for the start of the warmer weather seasons. It may feel like a challenge, but spring cleaning is completely manageable with these tips and our comprehensive spring-cleaning checklist for houses.
Spring Cleaning Tips
Stock up on Spring Cleaning Essentials
Do you have the proper cleaning supplies, paper towels, and rags to start the task? Those are necessary to have on hand before you begin. The vacuum you use is also important. A HEPA vacuum is one of the best spring-cleaning supplies to purchase because they trap airborne particles that cause allergy symptoms. If you don't have a HEPA vacuum, make sure you have one with attachments for cleaning ceiling fans, behind furniture, and tight spaces. Steam cleaners are another option for spring cleaning. They can be used to naturally clean kitchen appliances, bathrooms, tile, hardwood floors, and even the microwave. 
Create a Spring-Cleaning Checklist for Each Room
Cleaning the entire house at once can seem overwhelming, but spring cleaning can be broken up by room. But before you even start, create a checklist (see our ultimate checklist below) for each room of the house to stay organized and take note of areas that need extra attention. There may certain areas of the home that were neglected over the winter that need more time. Designate a certain day to begin the cleaning but realize that it does not all need to be completed in one day.
Work from Top Down
Start from the ceiling down so the debris from cleaning on the floor will be cleaned last. A vacuum with an extension hose should be used to get cobwebs and dust from the ceilings, fans, and light fixtures first. Then dust the furniture and other times before vacuuming all the debris from the floors. Bonus Tip: For cleaning carpets, sprinkle baking soda on the carpet, let sit for 30 minutes, and then vacuum, which will clean and deodorize.  
Get Rid of the Clutter
Part of the reason that spring cleaning is time-consuming is because of clutter. Studies indicate that a disorganized home can create stress. Understanding the reason for the clutter and a solution for it can help get rid of it quickly. Clutter can be sorted into four categories: garbage, donate, store, or put away where it belongs. Get a large box for donations and a trash bag for garbage and move them with you as you move from room to room. That way, there is one large donation box and trash bag at the end of cleaning rather than some in each room. This is an effective way to get the clutter out of the way. 
Seasonal Spring Chores
Several chores are associated with spring cleanings, such as cleaning the grill, patio, or garage. Spring is a good time to clean the walls and windows and screens, where dust can settle over the winter. Starting from the top, use a damp towel or rag to wipe down walls and blinds.
Bonus Tip: Wash the windows on a cloudy day to avoid streaking with 8 parts water to one part vinegar.  Wipe down with a coffee filter or newspaper for a streak-free shine.
Spring cleaning is also a good time to put away winter clothing, bedding, and décor and bring out spring items, as well as replace HVAC air filters. Allergy sufferers should consider wearing a mask and rubber gloves for some of the more heavy-duty spring cleaning.
Organizing the Garage
Most homeowners tackle cleaning out the garage during the spring months. Start by removing everything from the garage and group them by category. Items that are used often should be placed on shelves for easy access while items that are not used often can be stored in cabinets or bins. A pegboard is essential for hand tools like hammers. Wall hooks can be used to hold rakes and shovels.  
Spruce Up the Space
Now that the space is clean and ready for the new season, spruce it up with some new items. A few inexpensive changes can help your house feel light and bright for spring. For example, new pillows for the couch can make the room feel refreshed. Purchasing new bedding, towels, or window treatments can transform a room for spring and get ready for the coming warmer months. Another quick way to spruce up the space is with fresh flowers or a new green plant.  
Spring Cleaning Tips Checklist
Entryway
Wipe walls and baseboards
Kitchen
Clean refrigerator (wipe drawers and shelves)
Sanitize the sink and garbage disposal 
Wipe walls and baseboards
Bathroom
Throw out old medicine and makeup that has expired
Clean vanity and hardware
Replace shower curtain liner
Wipe walls and baseboards
Dining Room
Dust and polish furniture
Wipe walls and baseboards
Dust blinds and curtain rods
Clean windowsills and windows
Living Room
Dust and polish furniture
Wash slipcovers, blankets, and pillows
Dust blinds and curtain rods
Wash windows and windowsills
Wipe walls and baseboards
Bedroom
Dust and polish furniture
Organize closets and donate old clothing
Wash windows and windowsills
Wipe walls and baseboards
Laundry Room
Clean dryer vent and lint trap
Organize laundry supplies 
Wipe walls and baseboards
Home Office
Organize and recycle paperwork
Dust and polish furniture
Sanitize keyboard and mouse
Wipe walls and baseboards
Garage
Declutter tools, sporting equipment, and toys

Wipe down walls

Sweep floor

Clean garage door and frame

Wash windows

Wash garbage and recycling bins
---
Spring is a time of rejuvenation, and your home is no exception. These spring-cleaning tips and tricks will get your house ready for the new season in no time while giving your space a clean, fresh feel.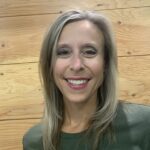 Lara Popeck has been writing for over 10 years, with a focus on business and real estate-related articles. She has a degree in Economics from Bryn Mawr College and an MBA from Montclair State University.