New York City is known as a hub of business, culture, and high society. New York's most famous (and powerful) entrepreneurs, artists, and business people use private social clubs to meld business networking and pleasure. Not to be confused with New York City's myriad of late-night dance clubs, these private social clubs are engineered on the premise of exclusivity and luxury, and provide unique social experiences for exceptionally talented, connected, and often wealthy individuals. Many club headquarters are inconspicuous at first glance but exude glamor and historical mystique from within. Different clubs have varying entry requirements (often a large sum of money) and policies regarding behavior in the clubhouse facilities. No matter their policies, all of the clubs are united by a spirit of elegance and high-status members. 
NYC Social Clubs Guide
The Union Club
The Union Club is New York city's first private social club, founded in 1836. Its first roster of members originally boasted 250 "gentlemen of social distinction," including ex-mayor Philip Hone. Modeled after popular private clubs in London at the time, the Union Club grew quickly to include 400 members of New York's high society. The club's first locations were in modern-day Tribeca and Soho and featured dining rooms for socialization and rooms for cards, cribbage, euchre, backgammon, and other popular games. 
The union club is now located at the intersection of 69th Street and Park Avenue and is open to all genders. All patrons of the club must abide by a dress code – men must wear jackets and ties (in almost all parts of the club) and women must wear suits, dresses, or tailored pantsuits. For the squash courts, white clothing and collared shirts are required. If a guest is not properly dressed, they'll have to enter from the 69th Street service entrance. Much like many private social clubs, the usage of handheld electronic devices is strictly prohibited in all common areas. Guests who wish to place calls must use the telephone booths located throughout the building. Membership to the Union Club is said to be $5,000 a year and is by invitation only. 
The Metropolitan Club
Founded in February of 1891 by a group of gentlemen previously engaged at the Knickerbocker Club, the Metropolitan Club was formed over a dinner arranged between powerful and influential men. With men carrying surnames such as Vanderbilt, Sturgis, and Roosevelt, these powerful men signed articles of affiliation over dinner, bringing the club to fruition and appointing J.P. Morgan as the first president. The founding members were so wealthy that the financing for the club took only a month, after each of the founding members contributed $5,000 each. 
Notable members in the Metropolitan Club's history include Richard Nixon, Bill Clinton, and Ronald Reagan. Membership remains $5,000, and rules at the club remain restrictive in terms of dress code and technology use. Much like the Union Club, gentlemen are required to wear jackets and ties at all times, and women must wear dresses, skirts, dressy pantsuits, or business pantsuits. No phones or laptops are allowed inside the club whatsoever, allowing members to socialize and network without the pressure of social media or outside communication. 
The Metropolitan Club has three main floors in addition to a sixth floor penthouse, and hosts a variety of events for non-profit organizations and charities in its beautiful headquarters. The first floor features a great hall and main bar, with the second floor expanding to include a library, billiard room, and card room. The third floor features a large ballroom with a capacity of 400 guests. The Metropolitan Club website boasts that they can seat up to 340 guests and hold receptions for up to 1100 people. The club's glamorous headquarters can also serve as the backdrop for weddings – be it a beautiful ceremony in the courtyard or a bustling reception in the ballroom.
The Yale Club 
Started in 1897, The Yale Club is an exclusive social club for Yale students and alumni. In the days before LinkedIn, the club was created to give space to Yale graduates to socialize and network. The club has changed locations over the years but now sits in the heart of Midtown Manhattan near Grand Central Station in a building with 22 floors at 50 Vanderbilt Avenue. To this day it remains the only Yale Club with a physical location. It is now one of the largest clubhouses in the world, and the largest collegiate affiliated private social club. Anyone who has graduated from Yale is welcome to join the club, and anyone who doesn't hold the prestigious ivy league degree is kindly asked to refrain from membership. Members, however, are able to add spouses to their membership for just $310.00 per year. 
The clubhouse, much like other clubs, offers overnight accommodations, fitness facilities, a dining room, library, and bar. The fitness facilities come with additional costs – either $18.00 per visit or $154 per quarter. While the Yale Club in New York City has only one location, members can also benefit from access to reciprocal clubs in over 15 countries and 20 U.S. states. The club does hold events such as weddings and galas, but usage is restricted to member and member-sponsored events. 
The Cosmopolitan Club
Though many private social clubs of the 20th and 21st century were open to exclusively men, not all private social clubs were "boys clubs." The Cosmopolitan club (nicknamed "The Cos") began in 1907 by a mother named Ethel Hoyt, after she realized her socialite daughter had nowhere to go during her few free hours a day. Two years later, a group of socialite women came together to create space to gather and socialize. In response to its male counterpart clubs such as The Union Club or The Metropolitan Club,  The Cosmopolitan Club was created to make space for distinguished women in their respective fields. Notable previous members include Eleanor Roosevelt, Helen Hayes, and Abby Aldrich Rockefeller. The club website defines it as a place to gather "outside the routine" of home and office and "nourish the intellect" of members. The Cosmopolitan club self-identifies as a place for women to "exercise their artistic impulses; cultivate friends; and freely exchange ideas."
Unlike many other social clubs in New York City, casual dress is permitted at The Cosmopolitan Club from 7-11 A.M. For other hours of the day, men must be in coats or jackets and women must wear tailored pants, suits, and dresses. While cell phone use is not prohibited, it is restricted to "silent mode" when in the clubhouse. In addition to social events, "The Cos" also holds classes and lectures, making it a true hub of studied individuals in a variety of fields. The scope of classes offered is very wide, ranging from pilates and barre to lectures from political pundits and media superstars. Membership is exclusive and the fees for membership are not public. For those who are interested in joining, it is best to have a contact within the club or have a membership to a U.S. based reciprocal club.
Soho House
SoHo House is a private social club that has a variety of locations all around the world.  Renowned for its connections to artists and creatives, the club has created its own network of professionals and socialites. SoHo House's first Manhattan location is in the Meatpacking District, features a rooftop (with a pool), a dining room, spa, a vinyl room, drawing room, and a screening room for new films. Whereas some social clubs restrict phones and laptops entirely, laptops are permitted until 6 P.M. daily in the drawing room and vinyl room, except when there is an event taking place. Phone calls are permitted by the elevators, stairwells, and in the vinyl room until 6 P.M. as well, making this suitable for workspace as well as socialization. 
SoHo house offers a variety of different membership options, including an "under 27" discount for young people. Members can choose between belonging to SoHo House, Studios, or "SoHo Friends," all coming with a variety of different benefits and levels of access. Given that SoHo house has a network of clubhouses all over the world, individuals can also choose between belonging solely to their local house, or paying an additional fee for access and usage of all of the SoHo House spaces. For the New York City clubhouse, annual membership (with no discounts) runs just over $2,500. To gain access to all SoHo houses, annual membership rises to $4,355. Anyone can apply to be a member – the application takes only fifteen minutes to fill out and includes proof of personal identification and a short personal statement. 
Are Private Social Clubs a Relic of the Past?
Though the social clubs of the late 1890's may seem antiquated, the social networks formed at these clubs have been a primary driving force of the finance, art, and political industries. Today, many of these private clubs are open to both men and women and create space away from ringing phones and buzzing laptops, where socialites and professionals can network and relax away from home. Though membership can be steep in price (or sometimes entirely unavailable due to educational restrictions or social status), membership to these clubs can allow individuals to reap great benefits. Whether hosting a private event, enjoying a business luncheon, or staying a weekend in the city, visiting any of these private social clubs is sure to evoke envy from outsiders. Each club has its own unique attributes and idiosyncrasies, allowing members to choose a club that suits their personal interests and desires. Whether or not you are an Ivy League graduate, there is sure to be a social club to suit your needs.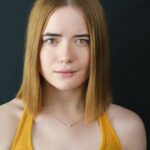 EmmaLee Kidwell (she/they) was raised in Louisville, Kentucky, and now resides in upper Manhattan. EmmaLee attended Pace University and graduated with a degree in Musical Theatre. Though her degree was earned in performance, EmmaLee now pursues writing, directing, and producing. EmmaLee is the librettist of an original folk musical, The Waiting, which has been workshopped at the SheNYC festival, Days of the Dead Festival, and Pace New Musicals festival. In the spring of 2022, EmmaLee started a company with her writing partner, Butterfly Effect Productions LLC. EmmaLee's performing credits include the International and National tours of Baby Shark Live!, Olive Ostrovsky in The 25th Annual Putnam County Spelling Bee, and Brilliant at Theatre Row. In her spare time she can be found playing Sims, visiting the Metropolitan Museum of Art, and writing her own singer/songwriter album.