Have you considered all the benefits of working from a coworking space in NYC? Now that working from home is a regular occurrence in the life of many American workers, professionals of all ages should think about what this means for their careers. Coworking spaces provide independent workers with a variety of benefits for their professional and personal lives. Take a closer look at the seven benefits listed below:
Networking & Business Growth
Whether you're an independent freelancer or a business owner with a small team, working from a coworking space provides numerous opportunities for growth. Coworking spaces are fertile ground for business to take place. Most coworking centers have an open-floor design, making it easy for diverse workers to collaborate and bounce ideas off each other. As a frequent visitor, you'll also run into several opportunities to market your product or services to new people everyday. Coworking spaces are also great places for you to meet other professionals in your field. At a regular networking event, you may have to really hustle to get somebody's attention. Even after that initial encounter, you'll have to reach out and coordinate a time to grab coffee or dinner. At a coworking space, you have the potential to see that person on a regular basis, allowing for a genuine connection to be formed, free of any awkward small talk. 
Confidence & More Meaningful Work
According to the Harvard Business Review, one of the main reasons why workers thrive in coworking spaces is because they feel a sense of meaningfulness in their work. Aside from enjoying the actual work that they do, workers report feeling more confident when they're able to bring their full selves to work. Coworking spaces give people the freedom they need to come into work at the time they see fit, wear whatever makes them feel good, and ultimately focus on what matters—getting their work done. In a traditional office, there's competition among coworkers and pressure to uphold a certain level of dedication to your work. In a coworking space, a work facade is no longer needed. As a result, workers report having a strong work identity and feeling more confident in the work that they accomplish. A total of 90% of workers report an increase in self-confidence after joining a coworking space. 
Enhanced Productivity
In a post-covid era where millions of workers are managing changes in the workplace, coworking is a safe haven for many employees and entrepreneurs. Providing a unique balance between work flexibility and structure, coworking spaces help individuals stay productive and establish a healthy work-life balance. One of the biggest struggles for new remote workers is the inability to focus when working from home. It can be a challenge sticking to your to-do list when you have a bunch of house duties to tend to or making sure your kids are doing their school work. Coworking offers a viable alternative to working from home and remaining focused throughout the work day. 68% of workers report being able to focus better while coworking. Another factor contributing to enhanced productivity in coworking spaces is the fact that workers are surrounded by other workers who also want to be productive! With a common goal in place, workers encourage each other, either verbally or intuitively, to stay motivated and get their work done. 
Improved Mental Health
Working from home not only affects your ability to produce, it also affects your overall well being. Freelancers and remote workers are susceptible to feelings of isolation throughout the workday. By working in the presence of others, you're able to take breaks and interact with people whenever you need some social interaction. Even just a couple days a week at a coworking office can alleviate some of the negative feelings that come with working solo. Spaces like Work Heights keep their members' emotional and mental well-being at the forefront of their planning. You can tell just by the set up of their space. Offering neutral color schemes, live plants, and an outdoor garden, this coworking space knows what it takes to create a stress-free environment. 
Creativity & Inspiration
Another major appeal to coworking is the opportunity for creativity and inspiration to thrive. Coworking spaces bring together individuals from a variety of experiences and backgrounds. This creates an environment where original ideas and new business opportunities can flourish. At home you may have to step outside, go for a walk, or watch a Youtube video for some inspiration. At a coworking space you have creative and inspirational minds walking around, available for and interested in thoughtful conversation. If you're a creative entrepreneur who would like to be surrounded by other artists and creatives, check out Made in NY Media Center by IFP. This Brooklyn based coworking center was created in partnership with the Made in NY Business Initiative and Independent Filmmaker Project to support media and tech innovators. This coworking space is perfect for anyone in film, advertising, animation, or social media. 
Office Perks & Amenities
If you're a small business owner that occasionally needs a place to conduct client meetings, investing in a coworking space is a must! By joining a coworking space you get access to fully-furnished workspaces that come with work infrastructure such as WiFi, printers, conference rooms, and private call booths. Coworkers also get access to varying amenities such as coffee, tea, massage chairs, yoga classes, and more depending on which coworking center you choose. Shared Brooklyn located on Van Dyke Street offers its members amazing waterfront views. If you enjoy working from an office that's by the water, this coworking space might be for you. 
Work Flexibility & Autonomy
Everyone joining a coworking space enjoys flexibility and autonomy over their work. Whether you're a new remote worker looking for community, or a seasoned freelancer tired of lonely workdays, coworking allows you to interact with like-minded individuals without sacrificing work autonomy or flexibility. Monthly subscriptions and daily passes offered by most coworking spaces helps businesses and entrepreneurs in the early stages of development to enjoy flexibility before committing to an office space. At a coworking space, you can work how and when you want.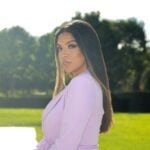 Vivian Tejada is a freelance real estate writer from Providence, RI. She writes SEO blogs for real estate, travel and hospitality companies. She's passionate about the future of work and helping Latin American freelancers achieve time, location, and financial freedom. When she's not writing you can find her at the gym, a family cookout, or at brunch with her girls. Follow her on Linkedin to learn more.