One of the best ways to catch up with friends, family, or a hot date is to go out somewhere and graze on appetizers over drinks. It's easy, fun, and you get to try all kinds of different things in a streamlined and relaxed way. Few cities have as many great choices like NYC, so if you find yourself not knowing where to begin, here are eight places you can start to satisfy your big appetite for small plates.
Nyonya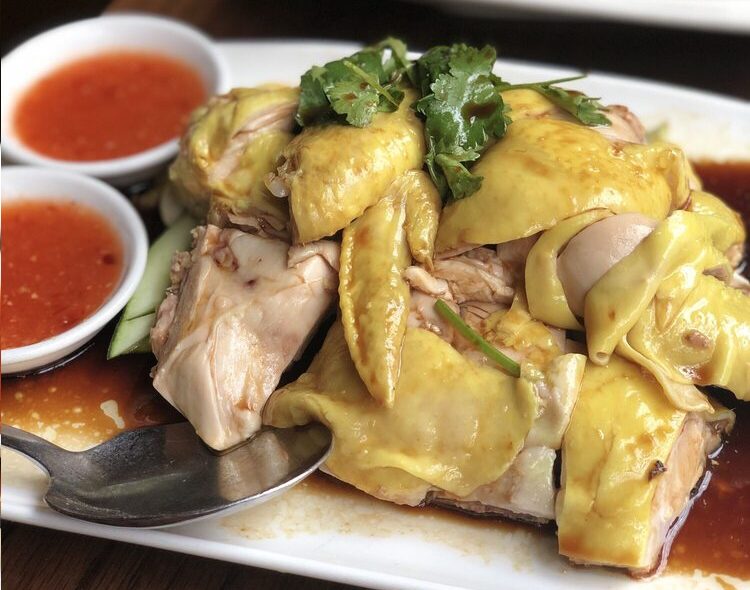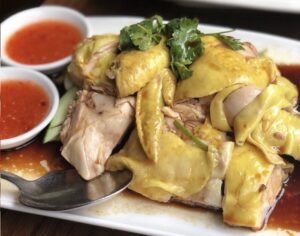 If you're by Little Italy and have a hankering for Malaysian cuisine, Nyonya has got you covered. Their menu is page after page of authentic preparations of foods you get in Malaysia, Singapore, Indonesia, and Thailand, all made with great quality ingredients. Go with a few friends so you can try all the things like roti canai, satay, and a few mains. If you're comfortable sharing soup, or up for the challenge, their Penang laksa is powerfully flavorful. They even have the same beer selection that you would find at the local food spots in Southeast Asia.
Thursday Kitchen
For something really fun, light-hearted, low-key, and different, head over to Thursday Kitchen in the East Village. The place looks small, dark, and simple at first, but once you stop to look around, you quickly realize it's all by design. The drink to get is one of their soju cocktails, which are playfully served in pouches reminiscent of Capri Suns. Each is a different color and illuminated by the cubes inside, allowing them to double as some fun lanterns on the table and are certainly a good conversation piece to start off. As for the food, they mostly focus on Korean small plates, but with influence from French, Spanish, and Italian cuisine as well. Everything is meant to be shared, and you can choose from 3-6 options of a veggie dish like their famous edamame dumplings, a seafood plate such as the soft shell crab katsu, a meat option like their Korean popcorn chicken with its perfectly crisp texture, and a starch dish like their Korean-style gnocchi. Their staff is really good at helping you order just the right amount to try a nice variety and leave satisfied without completely overdoing it.
Plado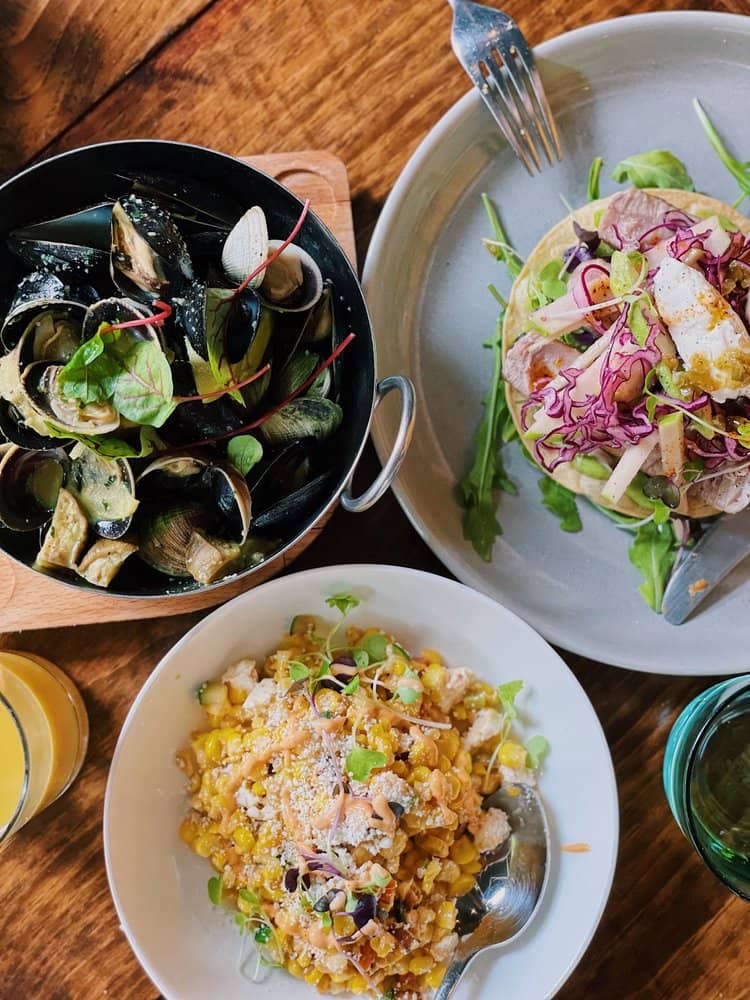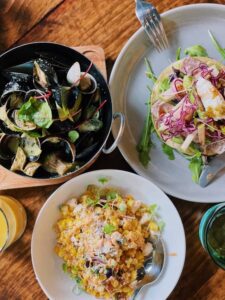 Just a few blocks away in the East Village is Plado, which serves up small plates focusing more on Italian, Spanish, and California-style food. They have the typical wine bar fare like charcuteries and cheese plates. You can also choose from about a dozen veggie plates like their tahini parm brussels sprouts or a refreshing peach and goat cheese salad. They also have about eight options of meats or seafood dishes like their meatball or their scallops. You can also choose from another six pasta type dishes like their taro gnocchi or flatbreads like the squash & truffle. They offer a number of Italian, French, Spanish, or American wines or craft beers, which pair great with any of their dishes.
Ruffian
Also located in the bustling East Village, Ruffian is a wine bar with a parklet of just a few small tables, so a reservation is recommended. They have a really creative, mostly vegetarian, menu which rotates seasonally. Even if you're not vegetarian, they do some really interesting flavor and texture combinations like in their smoked carrot and cannellini dumplings or their confit octopus with roasted cauliflower. They also focus mostly on natural wines, many from less-represented regions throughout Europe and include a number of skin contact wines too. Each glass or bottle is more unusual than the last, so this is definitely a great choice if you want to try something completely different. This summer, they're offering a menu of dishes and wines inspired by the settings and characters from Homer's Odyssey, which gives you a sense of how imaginative the experience here can be.
Atla
Decent Mexican food in NYC was really hard to come by until recently. Opened as the little sister restaurant to the more upscale Cosme, Atla in NOHO is low key and approachable. They offer creative, elevated healthy Mexican food with very fresh ingredients, from brunch through dinner. You can start off your day with chilaquiles and great coffee or order a few bites and graze into the night with a marg. They've also got a gorgeous mezcal and tequila selection and various fun cocktails too.
Wayan

If you want sleek, upscale Indonesian small plates with a French twist, give Wayan in Nolita a try. The teak paneling and green plants with the mood lighting transport you right to Bali. They have satays and small plates like avocado gado gado, papua ceviche, and escargot rendang. They also have larger plates like dry-aged duck and roasted cauliflower. They have a nice wine list that includes some rieslings, which are the dream team pairing with this type of food. They also have a very well-rounded spirits menu.
Tomiño Taberna Gallega
If you're downtown, head over to Tomiño Taberna Gallega on Grand Street for some delicious tapas in a relaxed and comfortable setting that's neither too casual nor too upscale. They've got all the favorites like pan con tomate, tortillas Españolas or sardines, as well as their perfectly cooked octopus and ribs. Besides the great beer, vermouth, and cocktails selection, they also have very memorable G&Ts that can't be missed.
Huertas
For more casual pintxos, Huerta's in the East Village is a solid choice. Their ambiance is a bit dark and simple, but also very reminiscent of Spain. They have a nice happy hour daily until 6 pm, which includes half off pintxos. Besides pintxos, they also have a number of other tapas and a variety of tinned conservas, which aren't usually the easiest to find. They have a great variety of drinks with seemingly everything, but standouts are their selection of vermouth and sherry.
Sharing small plates is one of the best parts of the NYC food scene, and these restaurants will leave you and your friends more than satisfied. So if you're in the mood for something delicious, check these places out today!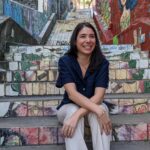 Jasmin Richie is a native New Yorker-turned-expat. Since 2014, she's lived in Brazil and Singapore and has traveled to over a dozen countries, chronicling it all in her travel and food blog.