With February being Black History Month in the United States, we use the time to commemorate the achievements and history of African Americans. It has its roots in 1926 when historian Carter G. Woodson and the organization he founded, the Association for the Study of Negro Life and History, established the first Negro History Week. Woodson was determined to raise awareness about the role of African Americans in United States history, and to make up for their omission in standard curricula—still an important goal nearly 100 years later. 
In keeping with Woodson's original goal of educating his fellow citizens about African American history, here are some books to dig into to help you commemorate and learn about Black history.
by Carla Peterson
Peterson's search for information about her own ancestors' lives is at the heart of this non-fiction book, which explores the experience of free Black New Yorkers in the nineteenth century. Shaped around her search for information about the lives of her great-great-grandfathers, Peterson asks us to examine the assumptions we make about Black life in old New York. If you're looking for a personal and cultural history that illuminates the city's past this is the book for you. 
High on the Hog: A Culinary Journey from Africa to America
by Jessica B. Harris
If the title of this recommendation sounds familiar, it should: the book was turned into a successful Netflix documentary series of the same name. High on the Hog, by culinary writer and James Beard Lifetime Achievement Award winner Dr. Jessica B. Harris explores African-American culinary history from ingredients brought from Africa to contemporary Black chefs. It all adds up to a mouthwatering exploration of the influence of African food on American cuisine. This is the book for curious cooks and eaters alike.
Bayard Rustin: Troubles I've Seen
by Jervis Anderson
Bayard Rustin is one of those historical figures who most people don't know enough about. A Quaker of deep conviction, Rustin was a pacifist and influenced the non-violent tactics used by the Rev. Dr. Martin Luther King, Jr. One of King's closest advisors, Rustin was the organizer behind the Southern Christian Leadership Conference and the 1963 March on Washington. He also took an active role in the gay rights movement: Rustin is lesser-known today than his peers in part because he was homosexual. Intrigued? This biography, written by one of Rustin's former colleagues, Jervis Anderson, who had full access to Rustin's papers, is the book for you. 
The Color of Law: A Forgotten History of How Our Government Segregated America
by Richard Rothstein
The only book on this list by a white author, The Color of Law is a detailed look at federal, state, and local government policies that deliberately created racial segregation in housing, and how that segregation directly contributes to present-day racial inequities. If you've ever struggled to understand or explain systemic racism this is the book for you: direct, factual, and infuriating. You'll never look at real estate the same way again. 
Go Tell It On the Mountain
by James Baldwin
Baldwin's semi-autobiographical 1953 novel takes readers to the Harlem of his boyhood and teenage years in the 1930s. The novel's religious themes are both real and metaphorical. The story takes place primarily in the protagonist's Pentecostal church as he struggles with his sexuality, an abusive stepfather, and his developing perspectives on both Christianity and racism. Baldwin's prose takes the reader inside his character's mind and heart: the images and emotions he evokes stick around after you've closed the book. 
Black No More: Being an Account of the Strange and Wonderful Workings of Science in the Land of the Free, AD 1933-1940
by George Schuyler 
Considered the first Afrofuturist novel, Black No More is a 1931 satire about a Black scientist who invents a procedure that turns Black people white. The procedure, "Black-No-More" gains popularity and the results expose the ridiculousness of race and racism in the United States. A new musical based on the novel (with book by John Ridley and lyrics by Tariq Trotter) is set to open at Pershing Square Signature Center on January 18, 2022, and run through Black History Month. 
The 1619 Project: A New Origin Story
created by Nikole Hannah-Jones 
The 1619 Project in book form is an augmentation of The New York Times Magazine's award-winning—and controversial—1619 Project, a re-examination of American history with an emphasis on the central role slavery played in shaping (and continue to influence) the nation. In addition to 18 historical essays, Hannah-Jones includes 36 poems and works of fiction that offer readers a personal entry point to the past. 
Skip Amazon and order or pick up one of these books at a local NYC bookstore such as The Lit Bar, Sisters Uptown Bookstore, or Cafe Con Libros.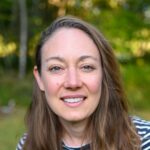 Leah Reddy is a New York-based writer, video editor, teaching artist, and theatre director/dramaturg with roots on the westside of Cincinnati, Ohio. She's been lucky enough to teach in all five boroughs of NYC and as a result, spend time in our fantastic city's lesser-known neighborhoods. An avid runner, foodie, and NYC history buff, she will talk your ear off about her favorite subjects and try to convert you to her level of enthusiasm for the Yiddish Broadway walk of fame, thali, and the fact that Chester Arthur was sworn in as President of the United States in the building that now houses Kalustyan's. She wants all New Yorkers to be able to enjoy their city and to marvel in the things that surround us all each day.