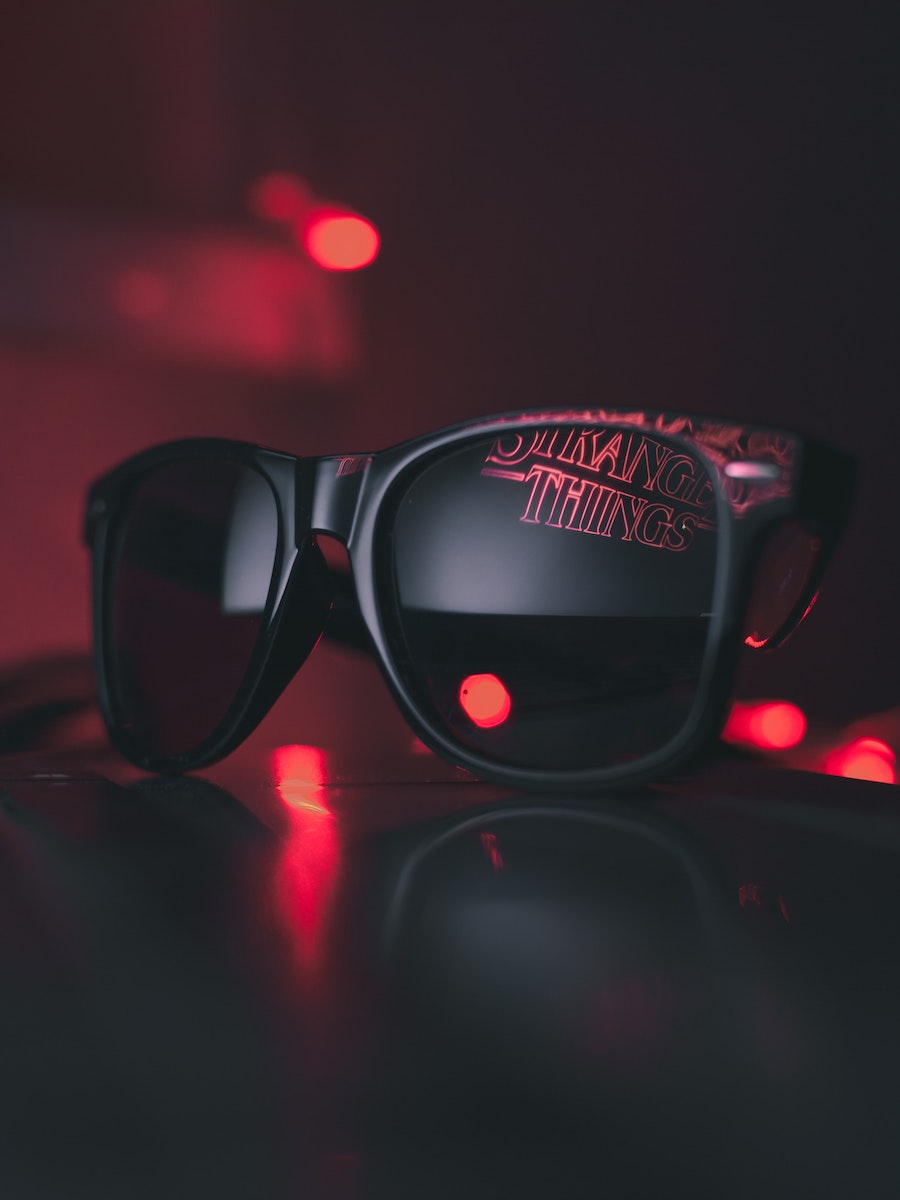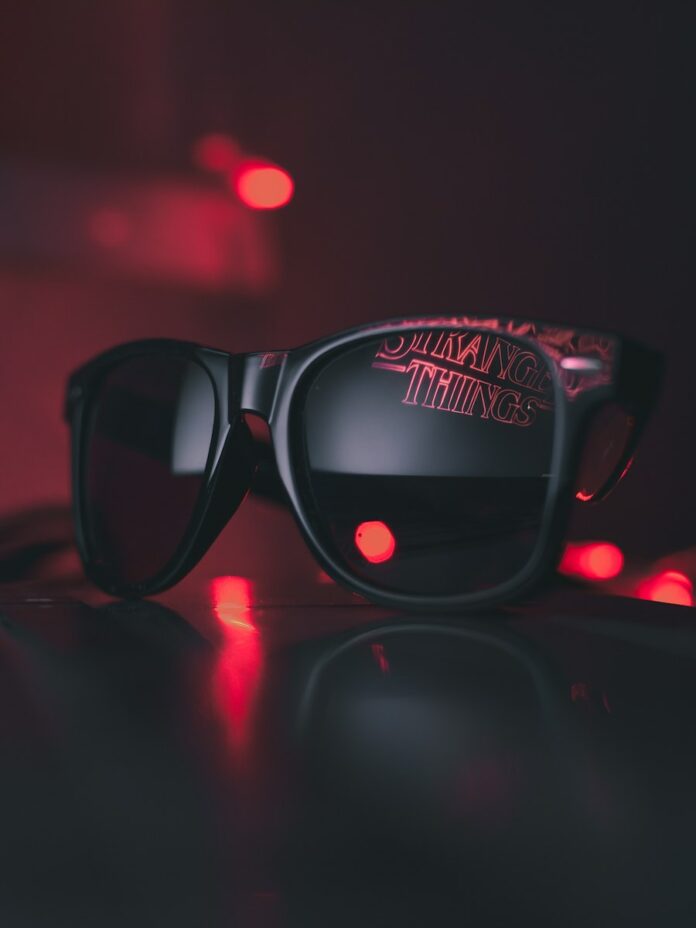 Disclaimer: We review all products and experiences independently, but we may earn affiliate commissions when you purchase through links on our site.
Immerse Yourself…
As life continues to happen all around us, and technology evolves to new heights – the newest entertainment trend is the "immersive experience," gaining popularity here in Gotham. I'm not sure how natives feel, but I can't help saying how amazing it is to play even a small part in this iconic City that embraces new and different ideas. Because of NYC's seemingly inherent ability to continuously stay on the cutting edge, this modern, progressive society represents the trendsetters of our time. One popular current trend is immersive experiences. You've probably experienced at least one before, even if it wasn't marketed that way. Interactive is another descriptive term used, but although quite similar, it's not safe to use the two synonymously. Recently, thanks to new technology, "IRL" just got a healthy dose of surrealism! What do I mean by that? Let's go on an adventure of NYC's finest immersive experiences, and find out what the hype is all about.
Wonderland Dreams by Alexa Meade
Neighborhood: Midtown Manhattan
Tickets: $39 for ages 18+, $29 for ages 3-12, $33 for Student (13+), Seniors and Military, options for family and group bundles as well.
Dates: Running until Labor Day weekend 2023
Indoor
While New York City may be a wonderland, you can visit Alice's here! This whimsical exhibit gives visitors the opportunity to admire Alex Meade's 3D-painted artwork and pick up a brush themselves to contribute to the fun. This exhibit is fun for the entire family. Book tickets for dates and times available here.
Chasing Andy Warhol 
Location: East Village
Tickets: $70-$75
Dates: Starts back up June 30th, 2022
Outdoor
"Chasing Andy Warhol" is characterized as a theatrical immersive experience, and it sounds very cool – if you're a fan but haven't caught it yet, you better hurry because there are only a few spots left before it ends, the calendar on the website shows no dates after June 12th. It's described as a "distinct blend of immersive theatre, dance, film, art, and puppetry from the award-winning Bated Breath Theatre Company." This is an immersive walking tour theatrical production through the East Village giving a rare insight into one of the most prominent, influential artists of the 20th century.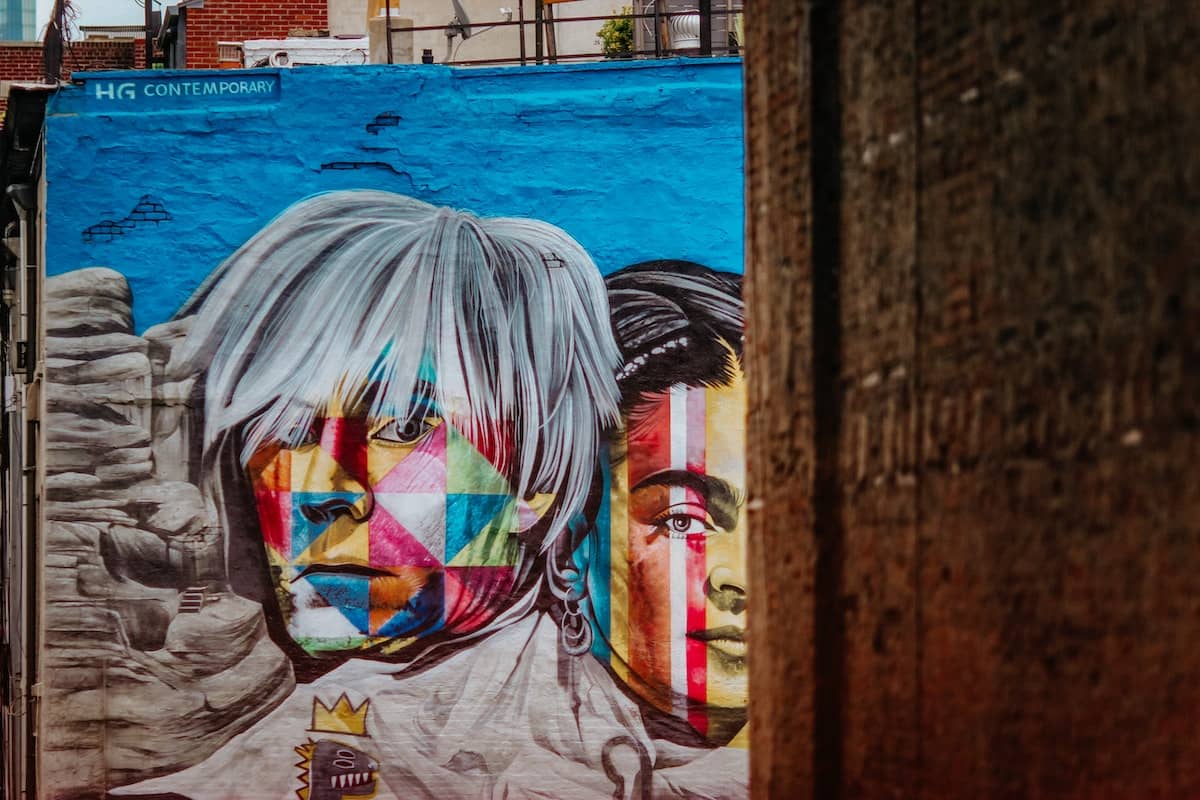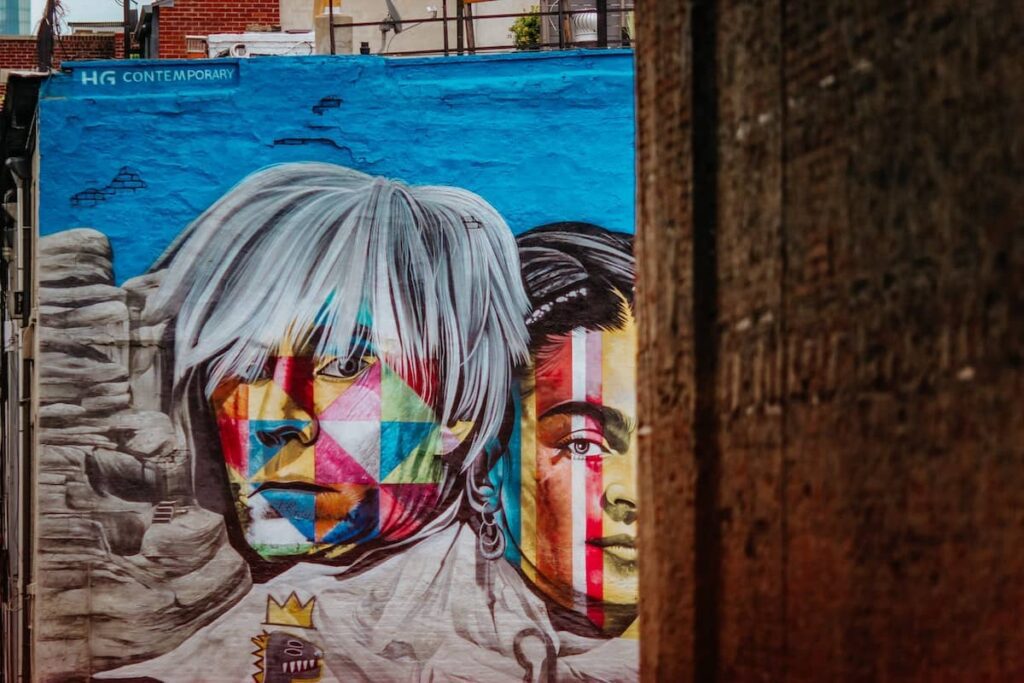 Tickets are $70, but for an extra $5 bucks you get a VIP ticket that gets you one drink included with admission. Sessions are scheduled every 45 minutes on Thursdays and Fridays from 5 pm – 8:45 pm and Sundays from 1 pm – 7 pm, and the event itself is said to be 60- minutes in duration. This is an outdoor, walking event
Life of a Neuron  
Neighborhood: Chelsea
Tickets: $25+ for ages 15+, $17+ for ages 4-15
Dates: Currently running
Indoor
The "Life of a Neuron" is an immersive exhibit that explores the story of life on a cellular level, taking visitors inside the human brain to understand its role in shaping the human experience. If biology or science interests you at all, the experience sounds fascinating. It's being produced by Artechouse and the Society for Neuroscience.
The Artechouse is open 7 days a week from 10 am – 10 pm, the last session starts at 9 pm. The XR Bar is on-site and is open 3 pm – 10 pm Monday, Thursday, and Friday and Saturday and Sunday from 12 pm to 10 pm (closed Tuesdays). Tickets for adults start at just $25, children aged 4 – 15 start at $17, and under age 4 are free. Residents of New York and New Jersey get $5 off admission M-F with proof of residency. Sessions last about an hour, and the Artechouse is located in the historic boiler room at Chelsea Market at 439 W. 15th Street, an indoor event.
Arts District Experience: Limitless AI 
Neighborhood: Greenpoint
Tickets: $49.50+
Dates: Opens July 21st, 2022
Indoor
Brooklyn's Arts District Experience at 25 Franklin Street in Greenpoint, a reclaimed warehouse on the East River, is preparing to host three immersive experiences under one roof! The one we're talking about here is called Limitless AI, a captivating idea that gives visitors a 360° experience through the "eyes" of an innovative AI. Through rotating, enveloping installations, visitors will explore "the mysteries of existence, the cosmos, and humanity," promising "a journey of amazement and wonder that examines the soul and consciousness" – all in a shared vision with an AI. Sounds pretty amazing to me. While the event opens on July 21st, you can book your ticket now.
All ages are welcome and tickets are $49.50 and days will be Thursdays through Saturdays from 7 pm-10:30 pm and Sundays from 5:30 pm-10 pm. It is a 70-minute presentation, an indoor event. There are two other experiences that are opening here at the same time, one simulates a hair-raising airplane Flight that will cost $39.50, and another that takes visitors through a terrifying Seance room, also $39.50, for ages 15 and older, age 13-15 with accompanying adult only. Check it out!
The Summit – One Vanderbilt 
Neighborhood: Grand Central
Tickets:$39+ for ages 13+, $33+ for ages 6-12
Dates: Currently running
Indoor (but in the sky!)
An immersive art experience everyone is talking about is The Summit at One Vanderbilt, one of NYC's tallest skyscrapers. Through different artistic visions and the breathtaking heights of the riveting One Vanderbilt setting, visitors are encouraged to accept and interact with a new reality that challenges the senses and creates new perceptions. Three things are advised: one, wear or bring sunglasses for daytime visits due to reflective material. Two, wear regular, comfortable shoes because stilettos, steel-toed boots, cleats, etc. are not allowed, due to possible damage to flooring. And three, don't wear a dress or a skirt due to mirrored floors and reflections.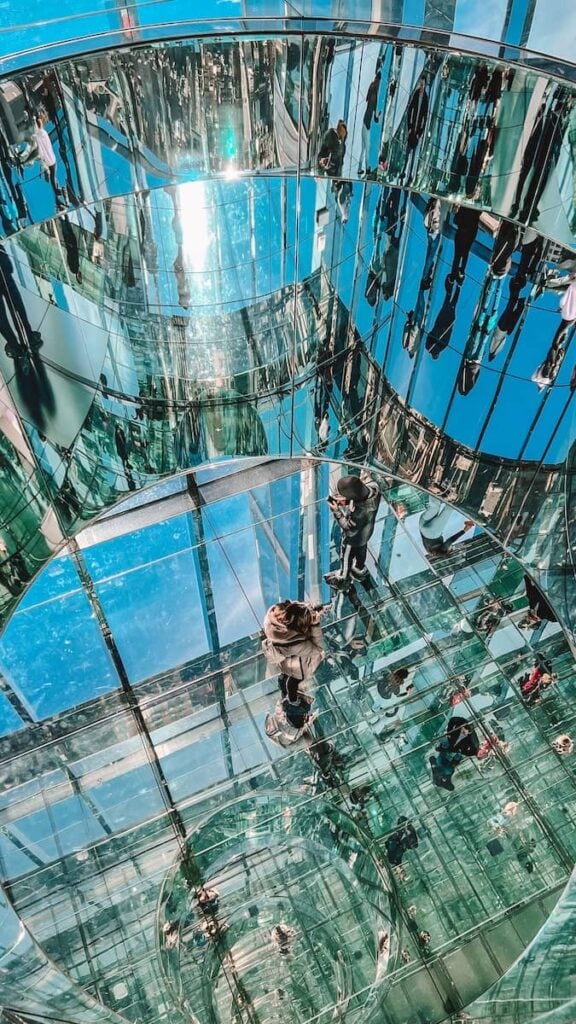 Tickets are $39 for adults (age 13+, general admission), and youths ages 6-12 are $33 while 5 and under are free. However, for the full experience including the Ascent glass elevator is recommended, tickets for adults (ages 13+)  to "Ultimate Summit" start at $73, and youth ages 6-12 start at $67. In the evening, the experience changes to take the senses to exciting new heights – ticket prices also, start at $83. This is an indoor event.
The Museum of Ice Cream
Neighborhood: SoHo
Tickets: $36+
Dates: Currently running
Indoor
Located at 558 Broadway, the Museum of Ice Cream is awfully compelling. Here at this interactive museum visitors can slide down a 3-story slide and land in a pile of sprinkles, or a hall of ice cream scoops. Of course, there's ice cream tasting and great gifts and merchandise, plus a wholly immersive world to play in with an ice cream focus!
Tickets for daytime events are $36 and $44, while nighttime events are $49. There are many photo opportunities as well, at this indoor event.
Arcadia Earth 
Neighborhood: NoHo
Tickets: $27+
Dates: Currently running
Indoor
In NoHo, at 718 Broadway you'll find Arcadia Earth, a totally immersive, indoor experience involving AR, or augmented reality. Explore underwater worlds, fantasy lands, and inspirational art installations with cutting-edge AR and VR technology. This experience sounds incredibly intense, users can use Microsoft Hololens to interact with hundreds of holograms throughout the visit. General admission tickets start at just $27, and you can pick your day and time here. The best part about this event is for every ticket sold, a tree is planted and a donation is made to Oceanic Global, to help the environment. What a terrific value!
Greenwich Village Haunted House Tour 
Neighborhood: Greenwich Village
Tickets: $34-$39 for 21+
Dates: Currently running
Outdoor
This immersive experience is one of the best values for the money IMO, and only has dates available through June 20th so get your ticket today for the Greenwich Village Haunted House Tour. You'll visit 8 locations on the tour, which both begins and ends with Washington Square Park at the Arch. Greenwich Village is well known for centuries of hauntings, and the places you'll visit will be historically significant, such as Mark Twain's House of Death and the Emma Lazarus House.
You must be 21 or over for this event and tickets are being sold at one price for a small group of 2-5 people – the cost is just $34 for a one-hour tour, or $39 for the extended tour (2 hours). Tours start at 8 pm nightly. You can book the time and date on the link above. This is an outdoor, adults-only experience.
Museum of Illusions 
Neighborhood: West Village
Tickets: $24 for ages 13+, $20 for ages 2-13
Dates: Currently running
Indoor
The Museum of Illusions located at 77 Eighth Avenue in the West Village offers wonderful immersive experiences through multiple innovative illusions, all at a great price of just $24 for adults age 13 and older or $20 age 2-13 children and are good for 6 months after purchase. This is one of the best values for a quality experience with immersive content. All ages are welcome and museum hours are Monday-Thursday 10am-11pm, and Friday-Sunday 10am-midnight. Experience photo illusions, optical illusions and holograms. Visit the Bottomless Pit, the Reverse Room and the Tilted Room – and so much more! This is truly just the tip of the iceberg. An indoor experience to remember, for sure.
Candytopia 
Neighborhood: Midtown Manhattan
Tickets: $36 for ages 13+, $29 for ages 4-12
Dates: Currently running
Indoor
If you love candy, or just want a mind-blowing adventure for the kids, Candytopia is a fantastic choice. Located at 111 W. 32nd Street, Willy Wonka's Chocolate Factory comes to mind when exploring this confectionary wonder. Visitors can dive into a ball pit where the balls are marshmallows! Taste-testing for the kids is a must, and you can even take pictures with candy-striped backgrounds and a life-sized emoji. This place is a candy lover's dream!
The hours are Tuesday through Saturday 10 am-9:30 pm and Sunday 11 am-9:30 pm. The last showtime 8:30 pm nightly, this is an indoor event.
---
What I really found impressive is how many stimulating and engaging options there are, here in NYC – from interactive and pop-up museums to permanent immersive installations or spaces, the choices are seemingly endless. All of these immersive experiences sound phenomenal, and from my research, I saw many that are coming soon, as well. Innovation in artistic exhibitions and expression moves at a pace few can match. New York City is revolutionizing these advances and experiences through example, setting trends for the rest of the country. It's exciting to be "immersed" in the reawakening of the nation!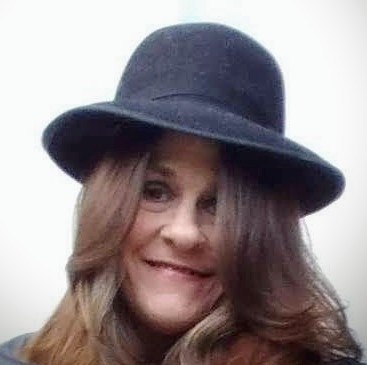 Rochelle Harris is a passionate writer originally from Phoenix, AZ. who credits her success to integrity and determination. She has a great sense of humor, loves music and her family, and writes fiction and poetry in her spare time. She is excited about the New York experience and lifestyle! Follow Rochelle on Twitter at @LinguisticAnRky or get in touch at [email protected]