New York City is, and has always been, a creative metropolis. Whether you're looking for a classic, to read up on the different types of trees you can find in all five boroughs, or to get lost in the New York City Public Library, we've got you covered. Keep scrolling for fiction spanning the 19th, 20th, and 21st centuries, nonfiction that reveals the history of the streets we walk, laments loves lost, and celebrates loves found, and—if your scroll to the very end—our list of the Top 5 Children's NYC reads.
Oldies but Goodies (Fiction)
Breakfast at Tiffany's – Truman Capote (1958)
Technically a novella and originally published in 1958, this story was immortalized on the big screen in 1961 with Audrey Hepburn playing the iconic Holiday "Holly" Golightly. Set primarily on the Upper East Side, this story follows an unnamed narrator through his early years in New York City where he meets and is dazzled by the mysterious Holly.
The Catcher in the Rye – J.D. Salinger (1951)
Born in Manhattan in 1919, J.D. Salinger's The Catcher in the Rye is one of his best-known works. Originally published as a serial in the 1940's, it wasn't collected into one novel until 1951. The novel follows Holden Caulfield as he grapples with growing up and establishing his own identity surrounded by a superficial society.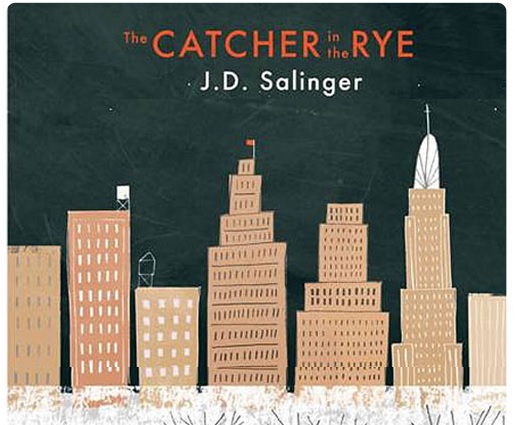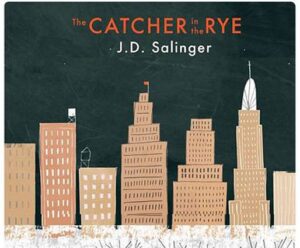 The Age of Innocence – Edith Wharton (1920)
Edith Wharton, and New York City native whose maiden name is Jones and is thought to be from the family that inspired the saying "keeping up with the Joneses", wrote this novel in 1920. In 1921, The Age of Innocence won the Pulitzer Prize for Fiction, making Edith Wharton the first woman to win the award.
The Beautiful and Damned – F. Scott Fitzgerald (1922)
Lesser known than Fitzgerald's The Great Gatsby, this short novel focuses on the materialism and vapidity of the elite in New York City in the Jazz Age and aftermath of WWI. The central protagonists, Anthony and Gloria, are widely believed to be inspired by Fitzgerald's passionate and tumultuous relationship with his wife Zelda.
The Assistant – Bernard Malamud (1957)
Set in Brooklyn in the 1950's, this novel tells the story of a family owned grocery store. Morris, the proprietor and patriarch of the family, struggles to do what he thinks is right (like not charge too much for milk when he knows his neighbors can't afford it) while losing customers regularly to the modernized chains. With central themes of religion, acceptance, and forgiveness, this novel is a rich portrait of a Jewish family's refugee life post-WWII.
The Godfather – Mario Puzo (1969)
The first in a series of crime novels and set in New York City and Long Island, this story follows the Corleone family as it wars for dominance with four other major mafia families in the city. The novel spent over a year on the New York Times bestseller list.
The Alienist – Caleb Carr (1994)
Another novel for crime and thriller fans, The Alienist tells the story of Laszlo Kreizler, an alienist, or psychiatrist, through the eyes of John Moore and their efforts to catch a serial killer wreaking havoc on the lower east side in 1896. This story is jam-packed with historical details and cameos from important figures in history like JP Morgan and Teddy Roosevelt.
Fiction (2017 and later)
The City We Became – N.K. Jemison (2020)
The first book in a planned series, this is the story of New York City's souls coming alive—in a very literal way—and joining forces in their human forms to fight evil. The book was nominated for both the Nebula Award and the Hugo Award.
Harlem Shuffle – Colson Whitehead (2021)
Set to publish on September 14th, 2021, this novel follows the central protagonist Ray as he finds himself unwittingly entangled with crooked cops and local gangsters after one mistakes knocks him off course. Whitehead has previously won the Pulitzer Prize and the National Book Award.
The Lions of Fifth Avenue – Fiona Davis (2021)
The perfect novel for anyone who loves libraries, this story begins in 1913 and travels all the way to 1993, stopping all over Manhattan in the process. With passionate, engaging characters, this novel unravels a family legacy of mystery and a tragedy in the history of the New York City Public Library.
My Epic Spring Break (Up) – Kristin Rockaway (2021)
Perfect for YA fans, this light-hearted read is about Ashely, a high schooler and coding-wiz who is realizing that maybe getting ready for college is causing her to miss out on some important experiences. With spring break around the corner, Ashely makes it her mission to embrace these last high school opportunities with an open mind and heart.
A Woman is No Man – Etaf Rum (2019)
This powerful novel features 3 generations of Palestinian woman in Brooklyn all dealing with their womanhood and desire for education in different ways. When it looks like history is about to repeat itself, fate steps in and leads the central protagonist, Deya, down an entirely new path rife with secrets and heartache.
Sour Heart – Jenny Zhang (Short Stories) (2017)
A collection of short stories and perfect for anyone looking for a bite sized look into girlhood and womanhood for Chinese-Americans, these seven stories are funny, heartbreaking, heartwarming, and inspiring.
Nonfiction
Names of New York – Joshua Jelly-Schapiro (2021)
Any New York City history buff will find themselves enthralled by this informative and engaging look into the names of city streets, parks, neighborhoods, and more in this nonfiction masterpiece.
Modern Love – Daniel Jones (2019)
The basis for an Amazon Prime Original and a collection of pieces originally featured in the New York Times "Modern Love" column, these wonderfully honest and painfully real stories are all about love, dating, and relationships in modern New York City.
Thoughts Without Cigarettes – Oscar Hijuelos (2011)
Any fan of Hijuelos's fiction will find his memoir equal parts tragic and inspiring. Born to Cuban immigrants in Manhattan, Hijuelos faces obstacle after obstacle—some readers will relate to and some that are hard to believe—until he finds himself and his voice in writing.
Field guide to the Street Trees of New York City – Leslie Day (2011)
A lesser-known guidebook as far as NYC guides are concerned, this lovingly compiled book isn't just for tree-lovers, but for anyone who can be whisked away by the simplicity and beauty of New York City streets and the diverse trees that find their home there among us.
Empty Mansions: The Mysterious Life of Huguette Clark and the Spending of a Great American Fortune – Bill Dedman and Paul Clark Newell Jr. (2013)
A great read for history buffs and anyone interested in families like the Vanderbilts or the Rockefellers, this work of nonfiction tells the story of the aloof Huguette Clark, the heiress and daughter of William A. Clark. A copper magnate and eventual US Senator, William Clark left Huguette a mansion on 5th Avenue and an inheritance of 300 million.
Just Kids – Patti Smith (2010)
A beautiful memoir of her relationship with Robert Mapplethorpe, Patti Smith's Just Kids won the National Book Award for nonfiction in 2010 and follows the couple all over New York with stops on Coney Island, in Chelsea, Washington Square Park, and more.
Children's
Eloise: A Book for Precocious Grown Ups (1969) – Kay Thompson (author) and Hilary Knight (illustrator)
The ubiquitous precocious child, Eloise lives in the Plaza hotel and enjoys mayhem and decorum in not so equal parts.
Lyle, Lyle, Crocodile (series) – Bernard Waber (1962)
Lyle's first book, The House on 88th Street, was so well received in spawned a slew of sequels following the exploits of Lyle, a lucky crocodile living with his adopted family in New York City.
Larry Gets Lost in New York City – John Skewes (2010)
This adorable read traces Larry through the 5 boroughs of Manhattan in a single day of immense adventure.
The Snowy Day – Ezra Jack Keats (1962)
Winner of the Caldecott Medal, this beautifully illustrated story broke the color barrier in children's publishing.
Olivia – Ian Falconer (2000)
Olivia is a much beloved female pig. Her first book was a Caldecott Honor book in 2001 and there are now 11 books total in the series.