No unit is more coveted than a New York City real estate market penthouse. A penthouse, usually on the top floor of a residential building, is a unit that comes with a premium price for additional amenities, space, and luxury. Most penthouses feature sweeping views, outdoor space, and a reprieve from street noise. Yet, for all of the amenities and space, even penthouses have a few downsides. 
What is a Penthouse? 
The name "penthouse" comes from the French word meaning "attached building" or "appendage." While any top-floor unit can be called a penthouse, many high-end buildings reserve these units for luxurious finishes, additional outdoor space, and contemporary, open floor-plan layouts. Some penthouses aren't even on the top floor but merely boast additional amenities or outdoor space. For some realtors, selling a unit as a "penthouse" can help them sell for higher prices, regardless of the value of the apartment. Christina Roccos, an interior designer and current penthouse resident, feels that penthouses are unjustly mystified. "When you think of a penthouse, you expect something really 'mega.'" Her experience, however, is that penthouses are just as diverse as the people inhabiting them. While some penthouses are newly finished and occupy the full top floor, other penthouses share a floor with other units, allowing for multiple penthouses in one building. 
Pros of Penthouses
Outdoor Space
Though the penthouse unit may come with a hefty price tag, residents are granted a life of luxury unavailable to most New York City residents. One of the biggest draws to penthouse apartments is the outdoor space (sometimes private) that comes with the unit. Christina Roccos' first penthouse was at 90 William Street in a 1500 square foot space. Recollecting on living there, Christina thought, "It was just a normal apartment." This penthouse was in a smaller building (only 17 floors), and the penthouse used the entire top floor of the building. Though the building wasn't situated for birds-eye views of the city, Christina spoke of the skylights and beautiful lighting that the penthouse had. Her ultimate reasoning for purchasing this penthouse was the "huge rooftop terrace. We had 1500 square feet of our own private rooftop. There's only one resident on the penthouse floor of this building. The other half of the floor is dedicated to building common spaces which are beautiful and have really lovely views."
Views of the City
As Christina said, the views and large windows are a major draw of penthouse apartments. Many penthouses have floor-to-ceiling windows, allowing for both breathtaking views of the city and making room for natural light to flood into the home. Christina speaks of her current penthouse apartment on Wall Street, saying, "Honestly, I've never seen a more beautiful apartment. It's like living in a house in the sky." When thinking about the best part of the home, she kept coming back to her windows, which span two stories, and look out over Brooklyn. She said, "The views are breathtaking. It's really about the windows and the views in [this] apartment." Many penthouses overlook Manhattan or the surrounding boroughs, making the picturesque sunrise and sunset an extra special occasion every day. 
Extra Square Footage
Penthouses across the city also have more square footage than the average apartment. Take this apartment at 456 West 19th Street, which has almost 3000 square feet of space, including its own private heated pool. Christina's current penthouse (off Wall Street) shares the top floor with other units but has more square footage than her last home on William Street. Her newest home is a duplex (a two-story penthouse on the top floor). Christina remarks, "We have a lot of space. It's nice to have a duplex." Christina has three children, and the penthouse gives her ample room to house a busy family.
Privacy
The natural light and square footage aren't the only pros of penthouses in NYC – the top floor unit, usually situated far away from the street, allows for peace and quiet for penthouse residents. In most parts of the city, sirens blare through the night, and lights rarely turn off. In penthouses, however, the distance between the apartment and the street creates a quiet oasis for residents. Cars could be honking their horns all night, but a resident can sleep soundly in the penthouse unit. For some penthouse units, the noise is reduced further by being the only unit on the floor. When Christina thought of her penthouse on William Street, she recollected the pleasure of being alone on the top floor. She told CitySignal, "It's just really nice to benefit from [being on the top floor] and not have anyone else living here. My kids were able to play in the hallways, and it was really nice for them, not having other people around."
In the wake of Covid-19, many penthouse residents also benefit from a private elevator that takes them directly to their apartments. For residents avoiding germs or awkward hallway encounters with neighbors, the penthouse unit provides privacy and seclusion from the rest of the building. Not all penthouses have private elevators, though – only the top-tier luxury buildings feature this high-end amenity.
Cons of Penthouses
Can You Buy a Penthouse?
While a penthouse certainly comes with luxury, privacy, and space, it also comes with increased cost. You can purchase or rent a penthouse – but it will be expensive. While Christina owned her first penthouse home, she chose to rent her current penthouse. She remarked, "[We rent] the penthouse we currently live in, and that is really magnificent. I don't think we could ever afford to buy it, but we have just been lucky to be able to rent it." A penthouse can come with a steep cost, even for high-price ticket buyers. This three-story penthouse in SoHo rents for $30,000 per month. Located at 525 Broome Street, the apartment has three bedrooms, three and a half bathrooms, and a private outdoor terrace. This is the higher end of rental prices for penthouses – another penthouse at 515 West 36th Street rents for just $13,750 per month, with two bedrooms, three bathrooms, and a private terrace. More affordable, but still expensive. Whether you buy or rent a penthouse, the unit will come at a premium cost due to its high-end luxury amenities and space. 
Challenging to Decorate
Decorating a penthouse also comes with challenges – while the floor-to-ceiling windows frequently found in these units may let in a lot of natural light, it gives little room to hang pictures or paintings on the wall. "As an interior decorator, the challenge of living in a penthouse with so many windows is just not being able to decorate the way you would traditionally decorate. You know, you have a TV opposite [the couch] and paintings on the walls, and things like that," Christina told CitySignal about decorating her current penthouse duplex. Creativity may be needed to furnish the space for those looking for a penthouse apartment. 
Stigma
One con of living in a penthouse is the stigmatization of those living in one. Because penthouses have been so popular in media (The Wolf of Wall Street, How to Marry A Millionaire, and Sex and the City all feature iconic penthouse apartments), many New Yorkers feel like penthouses are inaccessible to them. Christina feels that when she tells people that she lives in a penthouse, they are prone to make assumptions about her lifestyle. She said, "I actually don't like to tell people I live in a penthouse, because people immediately assume 'Oh, you have so much money, you live in a penthouse, and you're so fancy." Even though many buildings have multiple penthouse units, and these units aren't reserved for celebrities, many people think that penthouse residents must be astronomically wealthy. Christina said that "even when people ask me for my address, I'll say PHD, instead of 'Penthouse Duplex," because I know how people make these assumptions." Of course, with the additional amenities of a penthouse, the stigma may be "worth it," but that is only for the renter to decide.
Elevator Maintenance and Issues
Lastly, the lack of elevators can become a problem in any penthouse apartment. The penthouse unit is often many floors away from the street, and while that provides security and quiet, it also can be inaccessible. Gone are the days of sprinting up and down the stairs of a walk-up apartment. Many of these units are only accessible by elevators, which can be prone to needing maintenance or being out of order. If a penthouse resident needs to get downstairs when the building is doing elevator maintenance, they may need to hike down many flights. Additionally, if the only access to the roof is off the penthouse apartment, building maintenance workers may need to use the penthouse apartment for roof access and upkeep. 
NYC Penthouses – Yes or No?
Though penthouses are prized real estate, they are not as mystical as popular media makes them out to be. Though some penthouses take up the entire floor of a building, others are smaller, more affordable, and even share the top floor with other units. Almost all penthouses come with private outdoor space, luxurious amenities, and extra square footage, but residents will pay higher rent or spend more to purchase, have to deal with building maintenance and elevators, and occasionally face stigma from non-penthouse residents. If a renter can afford the price, these luxury units can provide great respite from the bustling city and a wonderful oasis of sunlight and space.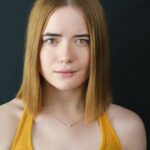 EmmaLee Kidwell (she/they) was raised in Louisville, Kentucky, and now resides in upper Manhattan. EmmaLee attended Pace University and graduated with a degree in Musical Theatre. Though her degree was earned in performance, EmmaLee now pursues writing, directing, and producing. EmmaLee is the librettist of an original folk musical, The Waiting, which has been workshopped at the SheNYC festival, Days of the Dead Festival, and Pace New Musicals festival. In the spring of 2022, EmmaLee started a company with her writing partner, Butterfly Effect Productions LLC. EmmaLee's performing credits include the International and National tours of Baby Shark Live!, Olive Ostrovsky in The 25th Annual Putnam County Spelling Bee, and Brilliant at Theatre Row. In her spare time she can be found playing Sims, visiting the Metropolitan Museum of Art, and writing her own singer/songwriter album.