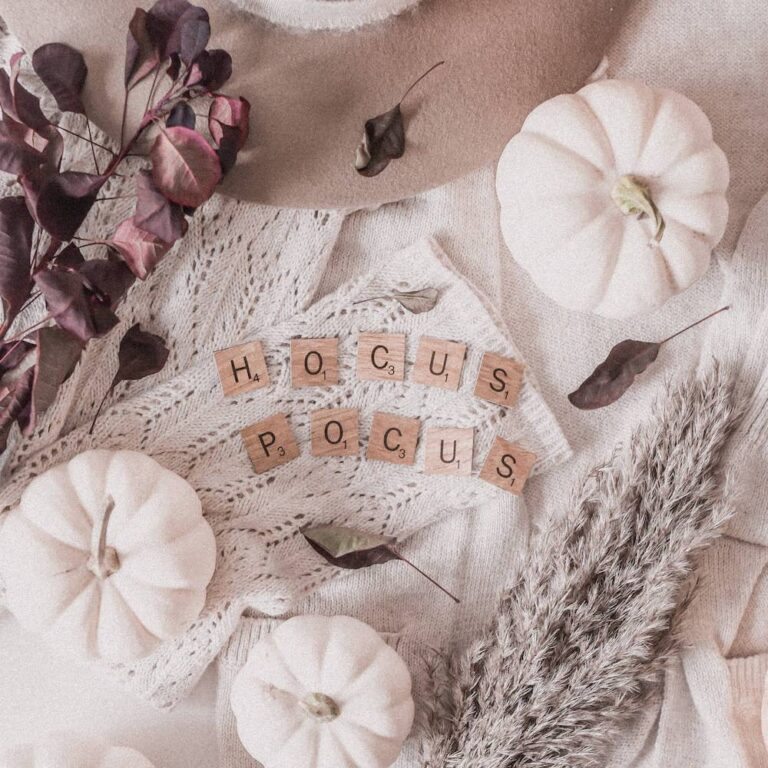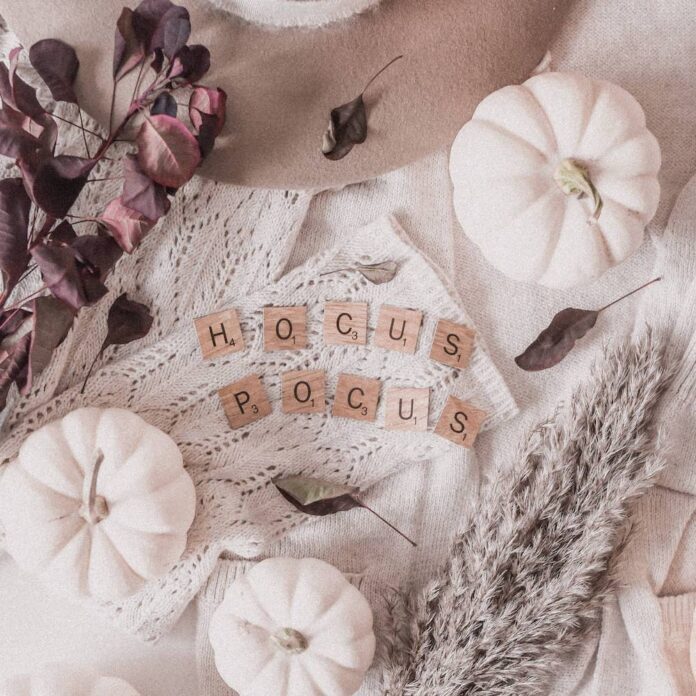 The sequel to the incredibly popular Disney movie, Hocus Pocus, came out on September 30th, just in time for the Halloween season! People LOVED the original, and they are getting hyped for this sequel. Even if the sequel doesn't live up to people's standards, Hocus Pocus is on everyone's minds. This cult classic is back in the zeitgeist, as is its fun aesthetic. People debate whether this phenomenal movie is actually "good," but the decor of the movie cannot be questioned. The Sanderson sister's house has all the witchy set pieces one could think of. Now, many of these witchy set pieces can be yours! Here are some tips for decorating your apartment just like the Sanderson sisters.
Decorate Your Home Like Sanderson Sisters in Hocus Pocus
View this post on Instagram
Spirit Halloween's Hocus Pocus Collection
If you're a fan of the film, you'll also be a fan of Spirit Halloween's enormous Hocus Pocus collection. They have headstones, zombie heads, cauldrons, and even black candles for all you virgins out there. There's a ton of fun stuff that's great for any Halloween party and will give your home a frightful flair that will delight your guests. While they don't have everything you need to recreate the Sanderson sister's home, this is a great place to start.
View this post on Instagram
Home Depot Hocus Pocus Inflatable
Home Depot has a ton of inflatable lawn decorations from several properties, but their Hocus Pocus inflatable is the best one. The inflatable shows the iconic sisters making rather serious faces and seemingly holding hands with one another. While these versions of the witches are a little cuter than the real witches in the movies, they are still a fun addition to any outdoor Halloween decor. Perhaps they can be combined with the Spirit Halloween gravestones for a fun theme! A balcony is a great place for these sisters to hang out and welcome guests into your home.
Metal Cauldron From GrandInRoad
Every witch needs a cauldron for magic potions and/or fruity drinks that are also very alcoholic. This metal cauldron is huge and is perfect for mixing a drink for a party. Even if you don't want to have a mixed drink inside of it, it's a great place to throw in some lights and dry ice for a spooky vibe. Like in a real witch's home, this cauldron is essential for any spooky event and will give you many cool points with your fellow Halloween crew.
Hocus Pocus Spell Book on Amazon
This spellbook has everything from the spooky eye to actual spells from the movie! Though only the first few pages have spells, the rest is blank, meaning guests can write their own spells for a fun party game. You can also utilize this book for guest check-in or as a spooky recipe book. The book's cover is covered in latex to give the feeling of human skin, giving it an extra dose of authenticity and creepiness. No matter how you use this awesome prop, it will add a lot to any event you throw during the Halloween season.
Black Flame Candle From Etsy
This is one of the most iconic set pieces in live-action Disney history, and now this replica can be yours. You'll get a ton of street cred when this pops up at your party, especially with the Disney and Hocus Pocus Heads. Though it doesn't burn a black flame, it's still a beautiful set piece that will draw the eyes of all your guests. It's also probably good that it doesn't actually have a black flame, as this would awaken the sisters and prompt them to hunt for the youth of all the children in the city, which would totally kill the party's vibe.
Black Cat From Target
Every Halloween party needs at least one black cat decoration, and Target makes it possible to have many since their black cats are only five dollars. Any black cat will add a bonus to your event, especially if you name them Binx, in honor of the cured boy from the 1600s who seeks vengeance on the Sanderson sisters so he can finally be reunited with his family. To have a bunch of black cats just means you like to have fun on Halloween, which is also good and cool.
Stretchy Spider Web Decoration From Target
While the Sanderson sisters ran a pretty tight ship in their time, their house got a bit dusty after receiving no visitors for a very long time. These cobwebs are the perfect way to reflect the disrepair their house, or any witch house would fall into if there were a person solely dedicated to the art of spellcraft. The cobwebs are a spooky aesthetic, and they're inexpensive so that you can have a lot of them and they can be placed anywhere in your home, such as by your apartment fireplace.
View this post on Instagram
Hocus Pocus Costumes From Spirit Halloween
Spirit Halloween has the official Hocus Pocus costume selection and the costumes you need to make your friends jealous. Nothing is better for a witch-themed party than the titular witches themselves, and Spirit Halloween has the Sanderson sister costumes in both adult and child sizes. They also have some varieties in adult sizes depending on how spicy your party is. These costumes and decorations will transform you into the champion of Halloween, and people will talk about your party for years to come. These costumes are magical!
---
Halloween is a magical time of year when people can dress up and experience their favorite movies in a unique way. Hocus Pocus has made its way into the hearts and minds of American culture, and it's not going anywhere anytime soon. People love that movie for the camp, the magic, and the classic 90's Disney aesthetic. This is why people love throwing parties featuring set pieces from movies. Your Halloween party can be amazing for a reasonable price once you purchase these items. Many of them are open to your creative input and encourage you to use them in supremely unique ways. How will you use the items from Hocus Pocus?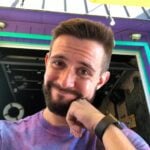 Russell is a writer and comic based in New York City. His plays have been featured at Penn State's Cultural Conversation's Festival, The NYC Thespis Festival, and Imaginarium's Inaugural Theater Festival. Follow him on TikTok and Instagram @pooleparty528