Among Major World Cities, NYC Tied for the Highest Rent Growth in First Half of 2022
Rent in the United States continues to soar. According to the Yardi Matrix June 2022 Monthly Report, national rents rose an average of 13.7% between June 2021 and June 2022. New York City experienced one of the highest rent increases during that time period — from May 2021 to May 2022, rents in Manhattan appreciated 25%, while Brooklyn and Queens grew close to 20%. 
New Yorkers already know that their city is the most expensive in America, but the new Savills Prime Residential Index report confirms that the Big Apple is also one of the most expensive cities in the world, with rent continuing to outpace wages. The index, which tracks rents in 30 large world cities, found that New York was tied with Singapore with the largest rent growth of the major urban areas included in the report, at 8.5% during the first half of the year. 
Over the last two and a half years, Americans began to move to smaller cities and suburbs as demand for more space grew in the wake of the pandemic. Current rent growth in New York is largely a byproduct of residents moving back to the city once Covid restrictions lifted. High demand and a lack of adequate rental inventory are also issues pushing rents in New York City up higher. The Savills report notes that since summer is usually the strongest season for rentals, tenants could face an even higher amount of demand in Q3, with lowering vacancy rates. 
Among the 30 cities, rents climbed an average of 3.1%. In addition to NYC and Singapore, London, Lisbon, Miami, and Los Angeles rounded out the top 6. Miami rent growth was around 5.8%, while Los Angeles grew about 5.4%. Two cities, Mumbai and Geneva, experienced no rent growth, while rents actually declined in two major urban areas — Shenzhen and Hong Kong. In Hong Kong, the city with the highest decrease, rents fell by more than 1.0%. 
Two-thirds of the cities that Savills tracked now have rents that match or exceed pre-Covid levels. NYC, Los Angeles, and Miami meet these criteria, while San Fransico lags behind others in terms of rent growth. According to RentHop, rents in New York has surpassed the pre-pandemic level. Between March 2020 and July 2022, the median one-bedroom rent has risen over 26%. The median rent for a one-bedroom in San Francisco in March 2020 was $3,250. As of the end of July, it is around $3,340.
Paris and Amsterdam are the only two out of the eleven European cities tracked that haven't yet returned to pre-pandemic levels. In Asia, only half of the monitored cities have returned to levels seen before Covid, but results vary across the continent. Dubai and Kuala Lumpur experienced high rent growth, along with Singapore. 
Major Chinese cities fared among the worst on the index. All four Chinese cities, Beijing, Hangzhou, Guangzhou, and Shenzhen ranked in the bottom eight. Hong Kong, a Special Administrative Region controlled by China, was also in the bottom eight. However, Hong Kong is still the most expensive of all cities tracked by Savills.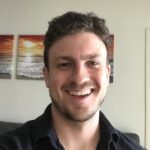 Tyler graduated from Virginia Commonwealth University in 2017 with a Bachelor's degree in Urban and Regional Studies. Currently based in Los Angeles, he works as a freelance content writer and copywriter for companies in real estate, property management, and similar industries. Tyler's main professional passion is writing about critical issues affecting big and small cities alike, including housing affordability, homelessness, inequality, and transportation. When he isn't working, he usually plans his next road trip or explores new neighborhoods and hiking trails.